Last week, we had the chance to see a preview of a new exhibit at the Art Gallery of Ontario (AGO) in Toronto. The exhibit is called When I grow up I want to be a namer of paint colours. It features the work of an artist named Sarindar Dhaliwal.
Though she is not a household name, we think her art is really fantastic and worth checking out.
And it is definitely colourful!
Who is she?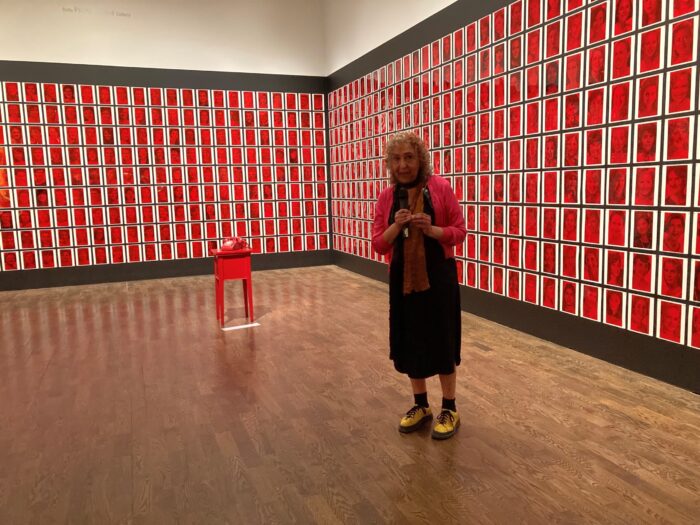 Sarindar speaking at her new exhibit. It was very exciting to have the artist there to talk about what she made. (John Crossingham/Owlkids/art: Sarindar Dhaliwal)
Sarindar was born in a state called Punjab in India. She grew up in Southall, England before moving to Canada as a teenager.
As a young woman, she went to school for art. She was often told by her teachers and by art critics that her style of art didn't fit with how things should be done. Her art was called too colourful or too "decorative", meaning that it didn't have enough meaning in it or that it wasn't serious enough.
Colourful and complex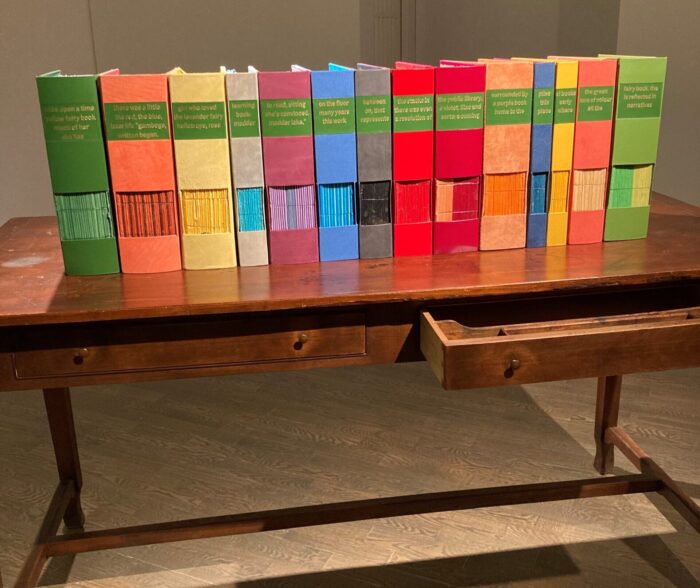 These brightly coloured books have a story across their spines. It relates to Sarindar's love of reading as a young girl. (John Crossingham/Owlkids/art: Sarindar Dhaliwal)
But Sarindar stuck to her style. She used lots of bright, attractive patterns, and painted things like flowers and gardens. At the same time though, her art was full of meaning (even if her teachers didn't see it!). She talked about politics, especially the colonialism that affected her homeland in India.
(For many years, England ruled India, making it a part of the British Empire. The changes they made there created much conflict between the people who had lived peacefully in the area for centuries, including in neighbouring countries and regions like Pakistan, Kashmir, and Afghanistan. These issues carry on today.)
This is something that we love about the exhibit. It is proof that art can be lovely to look at, but still have deep meaning.
Let's have a look at some of the highlights of her playful, colourful style together.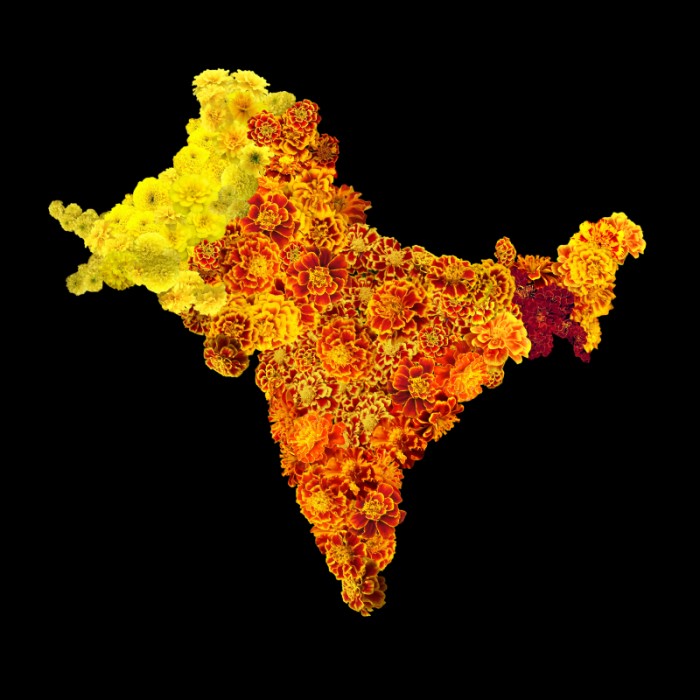 This piece is The Cartographer's Mistake. It is a map of India done in flowers called marigolds. The different shades of colours show spots where British rulers drew new lines that caused unnecessary conflicts between different ethnic groups. (Sarindar Dhaliwal/AGO)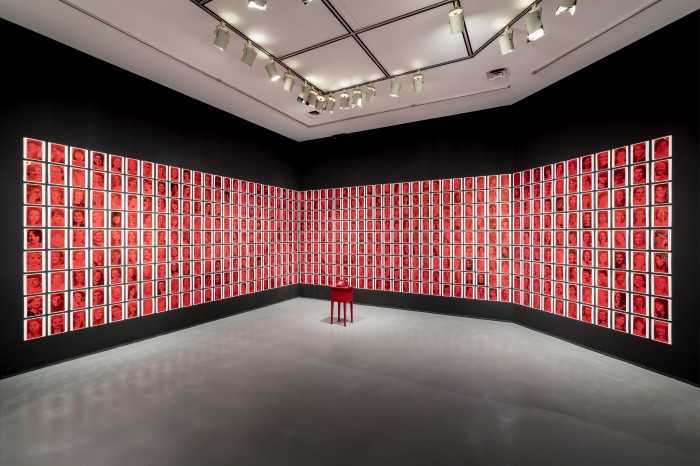 This piece, called Hey, Hey Paula, features hundreds of pictures of young women who were about to be married. Sarindar said it is a commentary on arranged marriages. The phone on the table plays a song that relates to the artwork. Fun! (Sarindar Dhaliwal/AGO)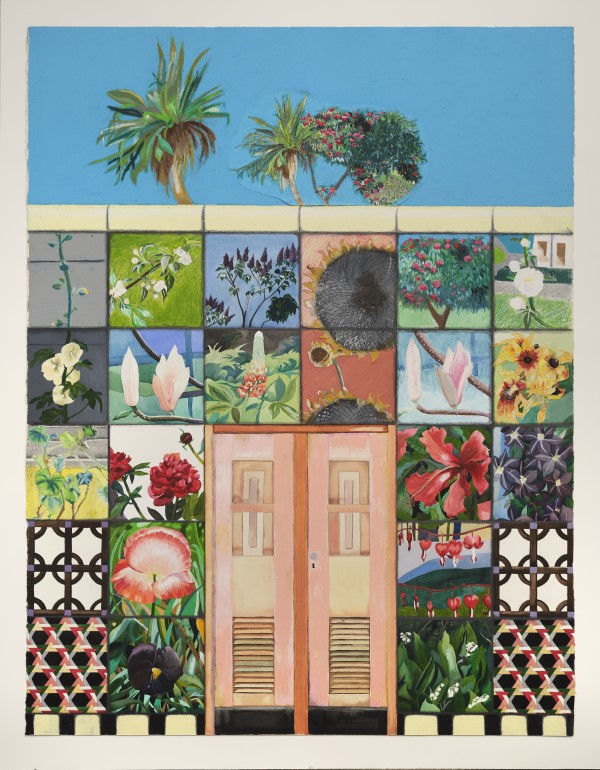 Sarindar said that she always wanted a garden, but never had a home where she could grow one. So in this piece, she painted a garden for herself instead! (Sarindar Dhaliwal/AGO)
Sarindar's artwork will be on display at the AGO until January 7, 2024