Hannah Alper may only be sixteen, but she has already achieved so much. The activist and writer had her first book, Momentus, published in 2017; has been a regular fixture at We Day events across the continent; was named to a prestigious list of future movers and shakers; and is generally just involved in making the world a better place. It's pretty much how she exists—like how we might open the blinds and pour ourselves a bowl of cereal. There goes Hannah, doing a bunch of good for people.
Case in point: in 2015 Hannah helped create an event called FeedTO. It was designed to bring awareness and food to homeless people in the city of Toronto. Now on February 11, she's revisiting the event with a renewed focus and sense of purpose. We thought that this was a perfect time to catch up with such an inspiring young Canadian.
OWL Interview with Hannah Alper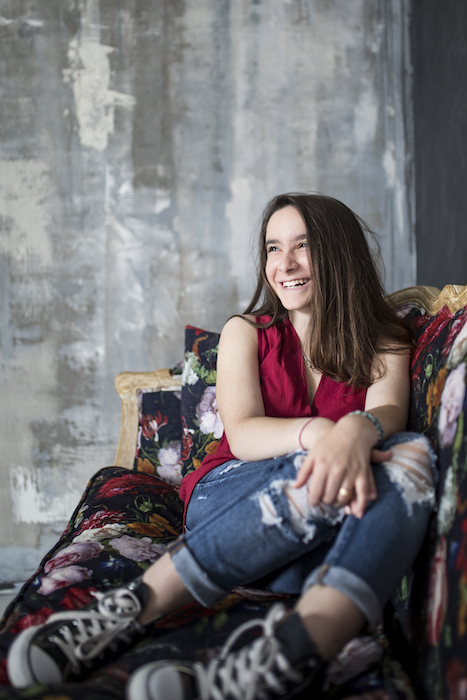 (Lisa MacIntosh Photography)
OWLconnected: It's been four years since you last did this event. What led you to start it up again?
Hannah: Homelessness is an issue that can seem big, daunting, and overwhelming. There are a lot of myths surrounding changing the world, and the one I hear most often is "I'm one person. What can I do?"
I answered this question when I was 12 years old with FeedTO, and this year, I started reading up more about the state of homelessness in Toronto. I was inspired to do it this year during the week of love (that's Valentine's Day, folks!) to inspire more people to give where they live, in their own way. I will be giving out 100 care packages to people experiencing homelessness and promoting the campaign and what we can all do on social media. One person can't solve the issue in a day, but if we all set out to give what we can, it will make an impact.
OC: What can we expect from the event itself? Do you have a list of volunteers ready to help out?
H: I feel super lucky to have partnered with some amazing companies who believe in giving where you live. Subway has given me enough gift cards for all the care packages. Canadian Tire gave me socks for the cold winter and A&W gave me gloves. KIND gave me granola bars. My dentist gave me toothpaste and toothbrushes. And because we recognized that many people on the street have a dog with them and shouldn't have to choose between feeding themselves and their dog, Petsmart gave me bags that I'll be giving out to people with dogs. And I'm making homemade cookies and sandwiches. We are all coming together for the common good and I love that.
OC: Baking cookies—that's awesome! When will you get started on that? It sounds like a big task (maybe even kind of fun!).
H: It's DEFINITELY going to be fun! My parents and I will be making sandwiches and cookies probably the day before so that it keeps well. I'm making things myself because I thought that it always feels good to have something homemade. And for the homeless, it's something they don't get often.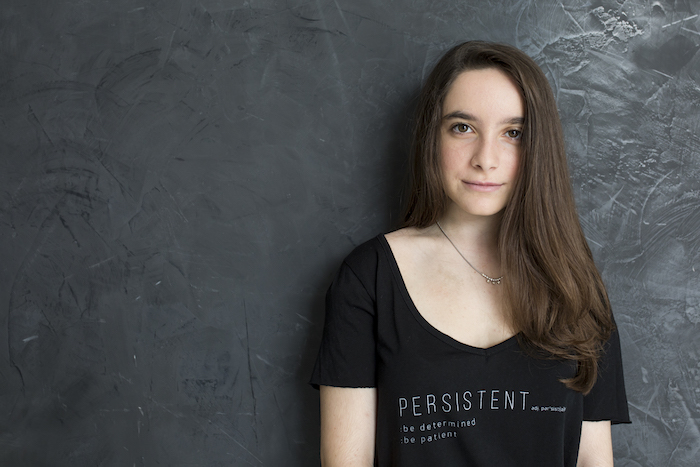 (Lisa MacIntosh Photography)
OC: How have you changed as an activist since the 2015 FeedTO event?
H: I've changed a lot in the sense that I have read a lot more myself and can understand more of what I'm reading. I definitely want to raise a lot more awareness on social media. I've always believed that you can use social media for social good, to spread awareness on what you care about. To lift people up, not bring them down. My passion for that has really only grown since 2015. I also learned that when you ask for help from people who love giving back, there's a high chance they will say yes. You don't have to do everything alone, we all sometimes need to ask for help.
OC: On a related note, are you finding it easier to get sponsors and officials on board now that you have some momentum as an activist?
H: I definitely have because I have worked so hard to get to where I am today. The truth is though, people and organizations love seeing young people succeed in creating positive change and they want to do something to help. If you do want to help with homelessness, doing big initiatives and getting sponsors is just one way. Its the little things that add up to make a big difference.
OC: Canada has been experiencing unusually cold bouts of winter weather due to the polar vortex. Whether global warming makes this a regular occurrence or not, what do you think needs to change to allow the less fortunate a chance to survive such conditions?
H: We all need to learn more and get educated. Enough has been enough for a long time now. We need to take action like the world depends on i t... because the world depends on it. The first step to the solution to learning more about the issue.
OC: What do you see in your future? Do you want to stay doing similar things as a full-time activist, or do you foresee yourself running for public office and trying to become a part of government that makes policies?
H: There are so many positions and careers that bring on effective change. I don't think political positions are in my future because as a politician, there are only so many issues you can focus on at a time and you're usually tied to a group. I really want to be the person telling those real stories, a journalist. As a journalist, you help inform people on what's going on in the world so they can learn and take action themselves. Whatever I do with my life, I want to help people.