Millions of kids around the world dream of being astronauts. But the windows to becoming one open very rarely.
The CSA (Canadian Space Agency) has opened its doors to applications only twice in the last 15 years — in 2009 and again in 2017. And even if you are one of the few selected of the hundreds who apply, it is a long road to the launch pad. David Saint-Jacques was part of the CSA's 2009 class, and he only just went to space last fall!
Meanwhile at NASA, that magic time has just come and gone again — for the first time in over four years, it accepted astronaut applications from the public. Between March 2 and 31, it received more than 12,000 applications, the second-most in its history.
And it's easy to understand why.
An incredible time for space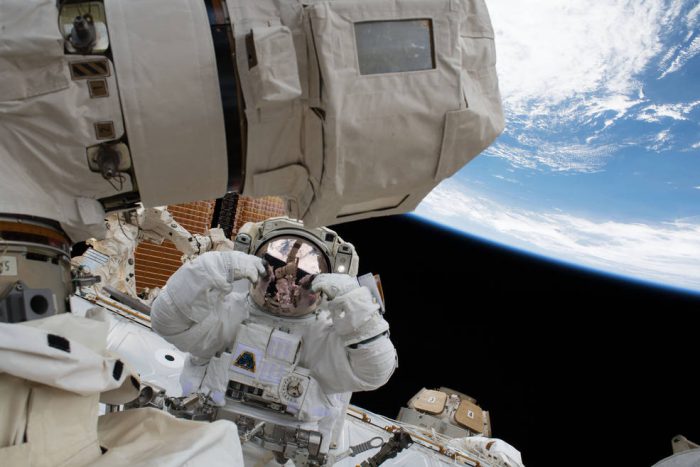 It's a great time to become an astronaut! (NASA)
From new missions to new spacecraft, excitement has been building at NASA for a while now. These thousands of people are applying to be one of the Artemis astronauts — a new generation of space travellers that are looking to establish the first permanent stations on the Moon and travel deeper into space than ever before.
You know, no big deal!
With Artemis on track to begin landing the first woman on the Moon by 2024, none of these applicants will be a part of the mission's first wave. But NASA's plans run deep into the future — by the 2030s, they hope to be able to send the first humans to Mars. And given that that is over 10 years from now, a select few of these 12,000 could be the first humans to walk on another planet!
Wow!
For now, the road to any of them becoming one of the Artemis astronauts is just starting. But with more missions and potentially more permanent bases than ever, NASA will need more trained people than ever to make their space plans come true. (And some of those pros will likely come from Canada, too!)
Where will the space programs of the world be when you're eligible to apply? Now that's something to dream about!