The San Diego Zoo recently revealed an adorable sight: a new baby pygmy hippo!
Pygmy hippos are an endangered species, with less than 2,500 left in their traditional habitat in Africa. And this was the first pygmy hippo born at the zoo in over 30 years.
For 4-year-old mother, Mabel, this is her first calf. Since the birth on April 9 (which is, incredibly, World Endangered Species Day!), she and her baby are doing great. The male calf is passing all the expected milestones, such as nursing, walking, and learning to swim underwater.
Still about a month away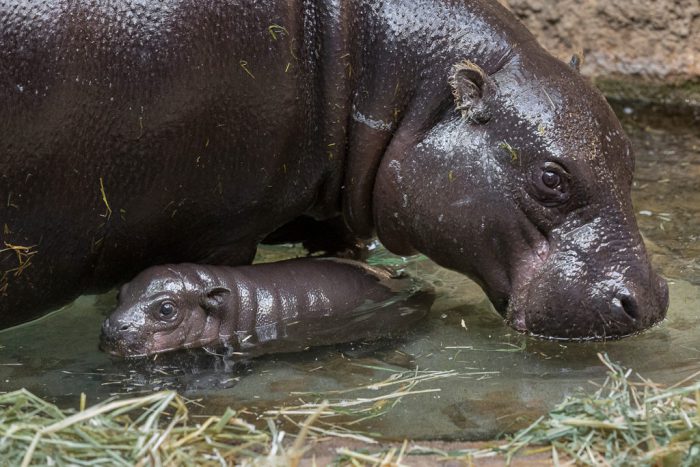 The new calf cuddles up to his mother. Yay! (San Diego Zoo)
Even though the unnamed calf is doing well, he is still a few weeks away from being viewed by the public in the main zoo habitat. He needs more time to learn from his mother and adjust properly to handling himself in the habitat's deeper water.
But that's doesn't mean that we don't get to see him in action.
The San Diego Zoo has released footage of the squishy, lovely little critter for us to enjoy. Press play and check him out for yourselves!