It's Earth Day this Sunday, and we're excited as always. After all, OWL has been a nature and science magazine for over 40 years now. The Earth is kind of our favourite subject!
Just look at it...
Embed from Getty Images
Satellite images like this give us an incredible chance to appreciate the unbelievable natural formations on our planet.
But human beings—and our cities and civilizations—also contribute to the many remarkable patterns and shapes visible from space. See?
Enter the Arena!
Which brings us to a video that we'd like to share with you. Arena is a tribute to the many designs and arrangements that we place over the Earth. Irish artist Páraic McGloughlin created it by stringing together thousands of Google Earth satellite images into a little movie. We like to think of it as a reminder that human civilizations have their own beauty to them—as long as we can learn to work with nature and not against it!
CONTEST: Win a pair of green tech gadgets!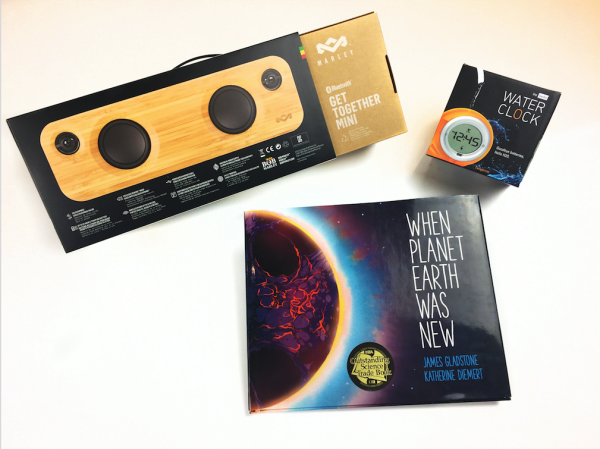 All this could be yours!

So Earth is pretty great, no? Makes you want to do what you can to keep it vibrant and green, right? But then, modern tech gadgets are awfully tempting. Thankfully, as we reported in the April issue of OWL, there are Earth-friendly gadgets out there that make being green and tech-obsessed easy! Would you like to win a couple of them? Good!
We're giving away one (1) prize pack featuring a pair of awesome Earth-friendly gadgets to a lucky OWLconnected reader! The pack features:
a Bedol water-powered alarm clock (yes, it runs on water!)
a House of Marley rechargeable Get Together Bluetooth speaker—it is sustainably made of bamboo and recycled fabrics
a copy of When Planet Earth Was New By James Gladstone
To enter, just comment below with your answer to the following question:
How do you and your family celebrate Earth Day?

Contest is open to residents of Canada only. Contest closes on Tuesday, May 1st at 11:59PM EST. Winners will be randomly chosen. Prizes courtesy of Bedol, House of Marley, and Owlkids Books. Full contest rules and regulations can be seen here.