If you picked up a copy of OWL's June issue, you probably saw our feature on five amazing young Canadians who are making a big splash (literally, in Penny's case!).
They had a lot more to say than we could fit in the magazine, so we're posting the rest here. Enjoy!
Penny Oleksiak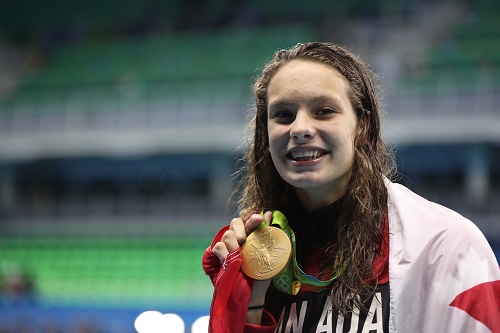 Olympic gold-medallist Penny Oleksiak earned Canada-wide respect and admiration with her spectacular showing at the Rio Olympics.

OWL: What do you like most about swimming?
Penny: Racing. And the peace and quiet under the water.
O: What do you like to do in your free time?
P: I don't have much, but when I do I like to sleep, eat, and hang out with my friends.

O: How are you preparing for the 2020 Olympics in Tokyo?
P: My regular training is 25 to 28 hours a week in the pool and land training.
Tanmay Bakshi

By the time he was nine years old, developer Tanmay Bakshi had created an app to help kids with multiplication.

OWL: What is it about programming that you enjoy so much?
Tanmay: The power of computing started to fascinate me when I was five… I started it as fun. It was like magic to me. Every computer programming task is a logical problem-solving exercise, and a challenge, which drew me deeper into it.
O: What accomplishment are you most proud of and why?
T: I have keynoted [or spoken] at over a dozen conferences, written a book on Swift programming, and I have my own YouTube channel. But what I am most proud of is my venture into cognitive computing, AI, and Neural Networks. In simple terms, these are the ways and means to make computers learn and behave like living beings.
O: What do you like to do in your free time?
T: I like to bike when the weather allows for it in Canada, and love to play table tennis with my friends and family.
Ta'Kaiya Blaney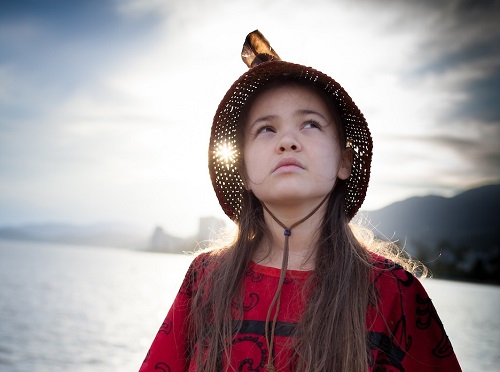 Ta'Kaiya Blaney, from the Sliammon First Nation, is an activist who defends the environment and the rights of indigenous peoples.
OWL: What is the symbolism of the hat that you wear when you perform and present?
Ta'Kaiya: Culturally, its function is as a rain hat. But it's made out of cedar, which has a strong cultural significance. We use cedar in every aspect of our life—utensils, boxes, houses, and clothing. And cedar itself is used in ceremony. The hat holds a sacred space and absorbs negative energy according to our teachings.
O: How does your music help you spread your message?
T: I think everyone of us has a preferred medium of personal expression in which we feel most alive and closest to our truth. And for me, that's music. It's about fighting for what I love by doing what I love. I can speak volumes without speaking a word.
O: What do you do in your free time?
T: I really love reading about the different histories of people, especially biographies of people from different cultures. I also really love swimming.
Josh Bogert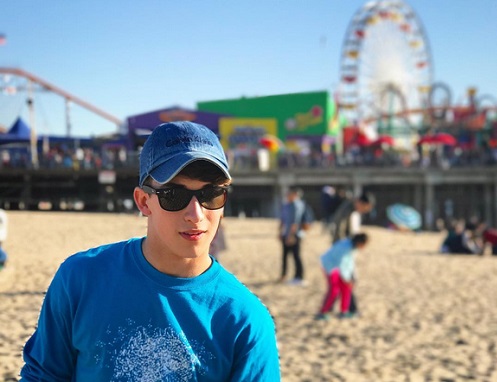 Singer-songwriter Josh Bogert plays five different instruments, a talent that made him a natural as part of the cast on Family Channel's Backstage.
OWL: What drew you to Backstage and acting?
Josh: I think acting kind of found me. I hadn't considered it until someone suggested I try auditioning. Backstage is a good fit because of my musical background. Playing the role of Miles Lennox has been a great introduction into the world of film and television.
O: What accomplishment are you most proud of and why?
J: I'm really proud of the EP I released. The ultimate dream for me is to create songs that people will love and share them with the world.
O: Do you have a favourite place to go in Canada?
J: I'm grateful to live in Vancouver, BC. Canada has so many different places to experience that it's hard to choose just one. Toronto is my second home, and I love visiting Quebec City, as well as the East coast.
Maike van Niekerk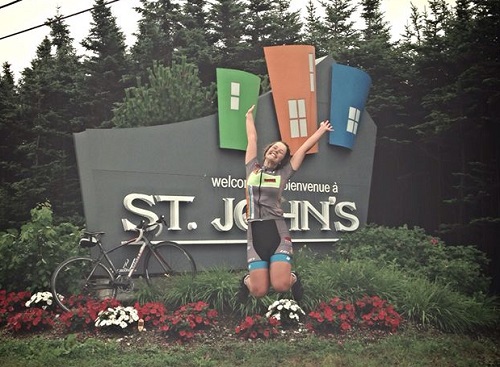 After losing her mother to a battle with cancer, Maike started a charity to give cancer patients better access to treatment.
OWL: Can you tell us what inspired you to create Katrin's Karepackage after losing your mom?
Maike: When my mother passed away, the last thing I said to her was: I will never stop fighting in your memory. I learned about the financial barriers many Newfoundland cancer patients face when having to travel from remote communities to the province's single radiation treatment centre. Realizing that cancer patients are fighting not only for their lives, but for their treatment, was the motivation behind Katrin's Karepackage.
O: What would your mother think about all you have accomplished?
M: Throughout my life, my mother was always my biggest cheerleader and support system, so I can only imagine how immensely proud she would be of me today. She would be proud of the strength and resiliency I gained after her loss and the passion I developed for helping others faced with cancer.
O: Do you have any advice for kids who find themselves going through a difficult time?
M: I would want to let them know that it is okay not to feel okay. It is normal to feel sad—it does not mean that you are abnormal, it does not mean that you are failing, and it certainly does not mean that you are weak. Although you may feel as though no one is there for you, or that no one understands, trust that you are not alone.
The True North, proud as can be
Wow! Pretty inspiring stuff. Who's your young Canadian hero?