Would you be brave enough to scare away a charging bear? Strong enough to pull a family member from a house fire? Courageous enough to stop a criminal armed with a weapon?
Hey, it would be more than okay to feel scared in any of these situations. No one said that being a life-saving hero was easy. But one thing we can all likely agree on is that we owe people who help others like this a huge thank you.
Last Tuesday morning at the Purina PawsWay in Toronto, four such heroes were given that thank you. They were inducted into a hall of fame full of the courageous acts of others. But these weren't people. They were dogs being inducted into the Purina Animal Hall of Fame. All of these amazing canines protected or saved a life, and in some cases, put themselves in real danger to do so.
Big rescues and super senses
Attendees at the event were treated to stories about each inductee. Every single one was inspiring and heartwarming. Rex, an Alaskan Malamute German Shepherd cross from Aberdeen, Saskatchewan, pulled his owner's sleeping mother, Noreen Lucas, from a fire that destroyed their entire home on Christmas Day. Raya, a black Lab from Fort St. John, BC, protected her owners by fending off repeated attacks from a large brown bear during a hike.
Meanwhile, Zola, a chocolate Labradoodle from Toronto, was the only one to notice that a member of her family, Matthew Church, was suffering a heart attack on the top floor their home. And Lonca, a German shepherd police dog, restrained a fleeing suspect and never let up... even as the suspect attacked him with a weapon. (Don't worry. Though Lonca was injured, he made a full recovery!)
Truly a human's best friend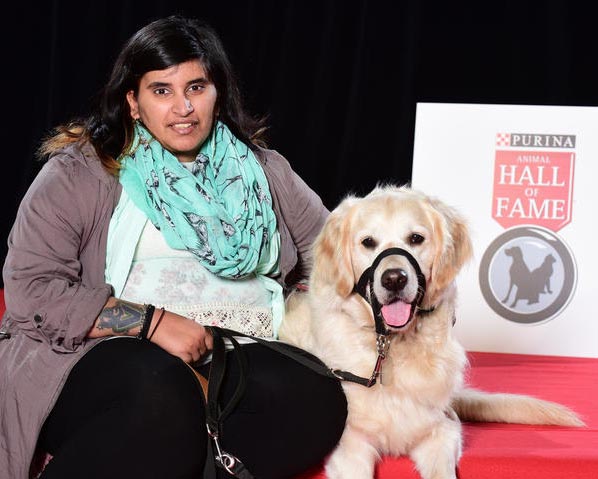 Kayla and her seizure service dog, Shadow. Shadow won the Better Together Award. (Courtesy of Purina Canada)
Though cats have been inducted into this hall of fame in past years, this day was all about dogs and the bond they share with people. A fifth dog, a golden retriever named Shadow, was honoured with the Purina Better Together Award. Instead of one brave act, Shadow is a service dog who spends every moment with Kayla Aolick. Kayla suffers from seizures, a condition that means she can experience moments called episodes where she loses control of her body and collapses. Episodes come with no warning and people with her condition require constant attention. Shadow gives her that and Kayla calls him her "guardian angel".
Which is pretty much what everyone else said about these pets. Matthew Church reminded the crowd that a hero was "an ordinary person who does a extraordinary thing." And, he said, that clearly goes for dogs as well. So if you've got a pet, give him or her a hug and check out these photos of some everyday pups who showed an incredible amount of love for the humans in their lives. We're lucky to have animals around us!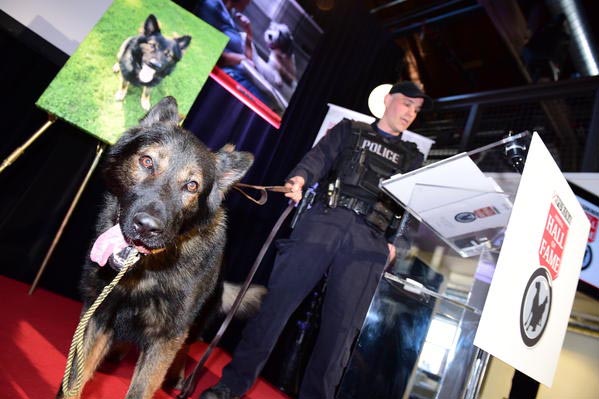 Every dog got their own painted portrait. Lonca the police dog seems to like his! (Courtesy of Purina Canada)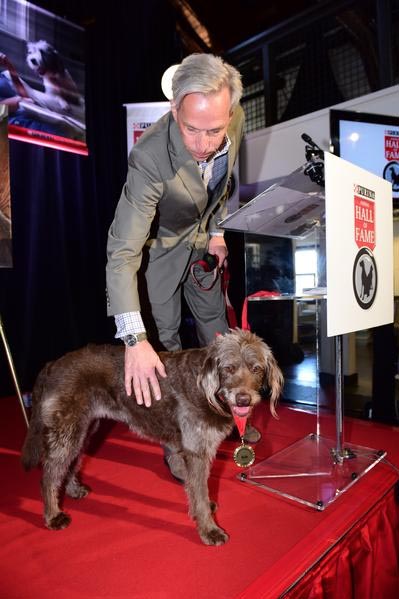 Here's Zola with her brand new medal getting a pet from Matthew Church, the man whose life she helped save. We all love Zola's hair. (Courtesy of Purina Canada)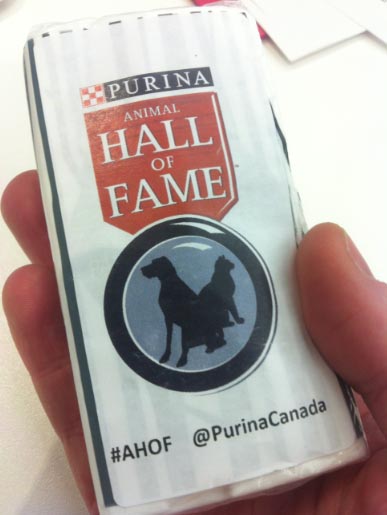 The organizers put a mini-bag of tissues on everyone's chair, just in case you got a little weepy. Smart thinking! *sniff* (John Crossingham)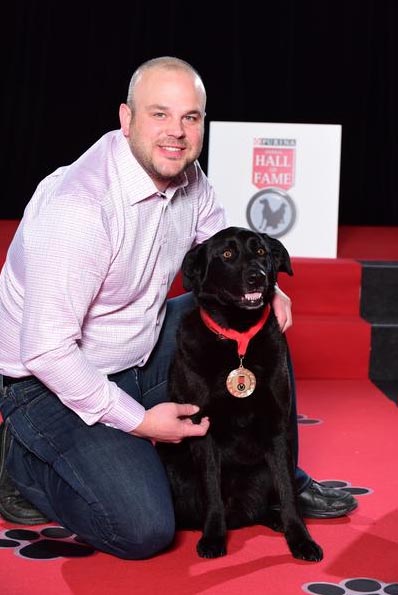 Brent Cote poses with his own personal hero, Raya. (Courtesy of Purina Canada)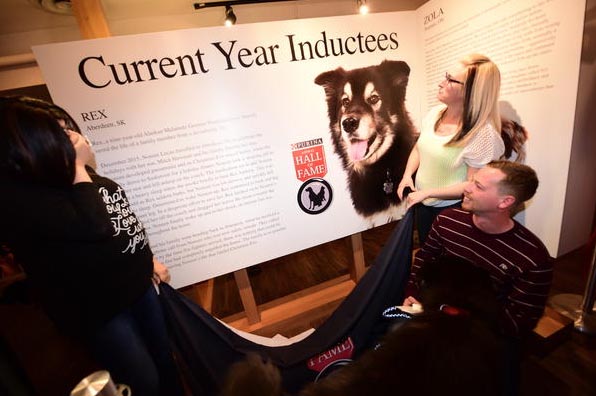 Each dog will have a large plaque hanging in the Hall of Fame telling their amazing story. Rex's family unveils his... (Courtesy of Purina Canada)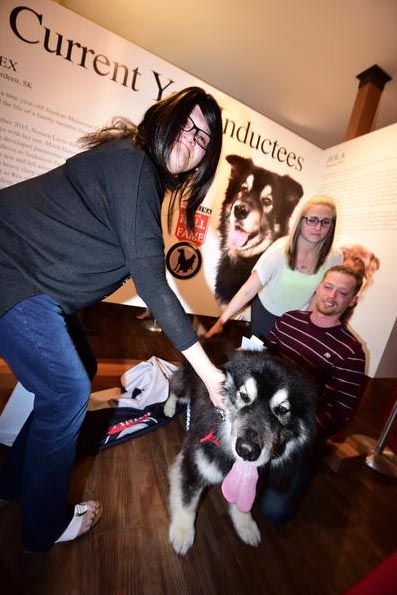 ...and it looks great, Rex! (But, yes, we agree that you're even cuter in real life!) (Courtesy of Purina Canada)