The Hubble Space Telescope is one of the most famous pieces of NASA spacecraft. There are a couple reasons for this. One, it's actually been around a pretty long time. Two, the images that it has taken of our universe are some of the most incredible ever captured.
NASA celebrated both of these things this past Sunday, April 24th, 2016 (Hubble's 26th anniversary!) by releasing a brand new deep space image. The Bubble Nebula, or NGC 7635, is a beautiful circular cloud of gas that gleams a soft blue colour. The nebula is around 8,000 light years from Earth (one light year, which is the distance light can travel in one year, is about 9.5 trillion kilometres or 6 trillion miles).
The end of a star's life
The Bubble Nebula was caused by a super-hot explosion on a star 45 times more massive than the Sun. This explosion then released a giant halo of gas around the star. NASA estimates that the nebula (which is the name for any cloud of gas and dust in space) measures about 7 light years across. This kind of explosion is actually part of the "death throes" of the star. This means that the star is near the end of its life.
Hubble far from done
Even after so many years monitoring space, the Hubble telescope isn't ready for retirement. It's still in terrific working order. And when you talk about subjects that photograph well, is there anything better than outer space? It's loaded with colour, full of surprises, and essentially limitless. Really, the Hubble could take photos of the universe for the next 2600 years and still be taking new pictures. Can't wait to see what pic it snaps next!
As a little bonus, check out one of our favourite Hubble photos, the mysterious Crab Nebula, a cloud left over from a supernova explosion 1,000 years ago!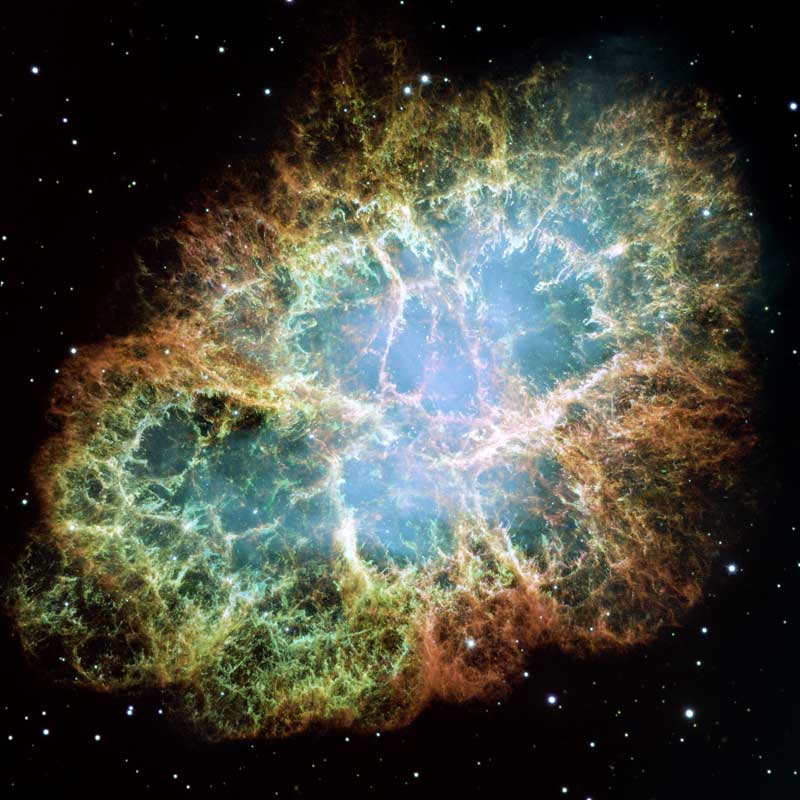 Supernovas are exceptionally bright, powerful explosions. There are both Japanese and Chinese astronomical records from 1054 that note observing the supernova that caused the Crab Nebula. (Courtesy of NASA)