Happy Earth Day!
Every two weeks, we publish a new issue of our tablet and computer-friendly eMag, OWLconnected. It's free for OWL magazine subscribers!
Our latest issue is released today and it is made for the occasion (Earth Day!). In issue 118 we explore everything from eating local, Eco-friendly crafts, and the theme of this year's Earth Day: Restore Our Earth!
Eat locally, act globally!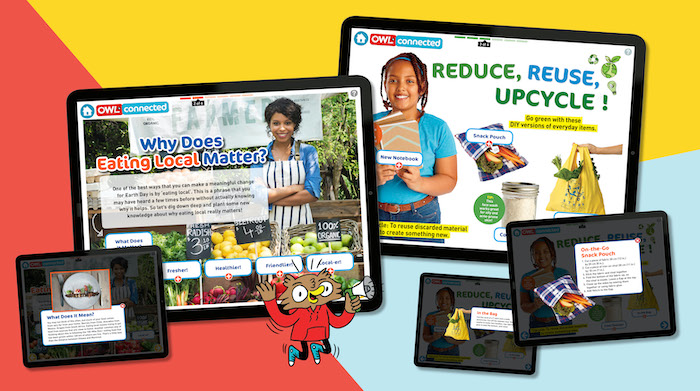 Earth Day 2021's theme is Restore Our Earth. We explain how this slogan is a call for people to recall a past where humans and the planet were in balance. Can we get back there? Absolutely!
One way to help do this is by eating locally. What does that mean? Shopping at the local grocery store? Buying food from the neighbourhood restaurant? Well, those actions can help, but it's about more than just that. Don't worry, we explain in the issue!
We also explain how you can turn old stuff like T-shirts and scrap paper into really useful items. We even show you how to make a facial cleanser from oats! On top of all of this, we feature a comic that looks at environmentalism, and a video that will guide you on how to make a bird feeder. Those feathered friends around your home will thank you for your efforts.
So hey, what did we tell you? We've really got Earth Day covered! If you're already a subscriber, you can click here to sign in to the eMag right now!
If not, maybe it's time to take your OWL experience to a whole new level! Get ten print issues a year sent right to your door, plus over 24 issues of our exclusive eMag by subscribing right here.