Every two weeks, we publish a new issue of our tablet and computer-friendly eMag, OWLconnected. It's free for OWL magazine subscribers. For Issue 141 we're getting ready to observe a very important time of the year.
Earth Day!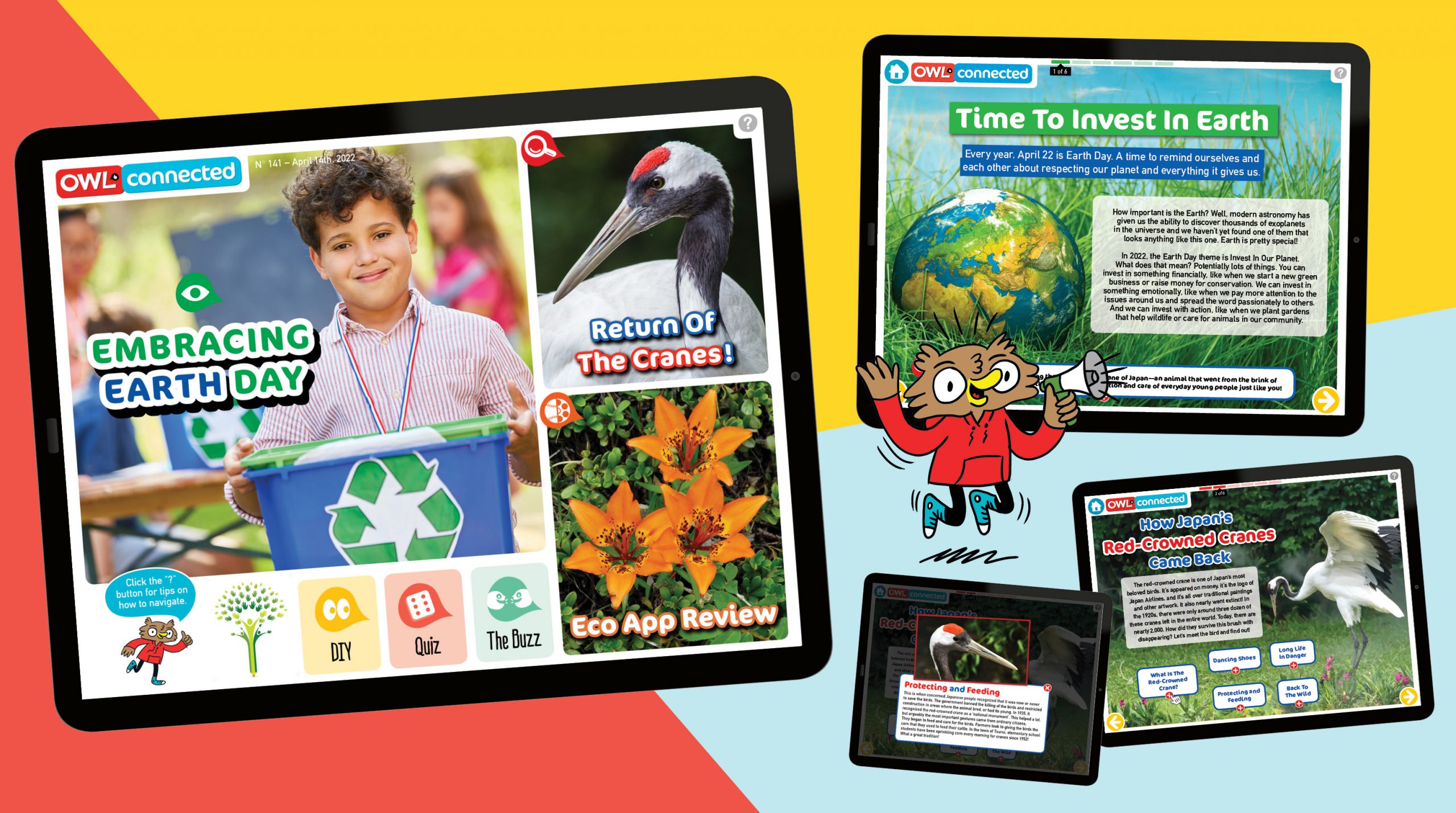 Making an investment
This year, the theme of Earth Day is Invest In Our Planet. What does that mean? We give you some examples in this issue.
Our feature example is this issue's main story. It's a look at the miraculous comeback of the red-crowned crane. This bird has been the pride of Japan for centuries. But despite this status, it was almost driven away by extinction. Find out how the people of Japan came together to invest in the future of these magnificent cranes!
And we're certainly not done there with Earth Day content. There's also a reader review of the excellent app iNaturalist. Could this app be the nature guide you never knew you needed? We'll talk about it!
We also have instructions to help you build your own DIY plant wall, a quiz on mythical creatures, and more.
If you're already an OWL magazine subscriber, you can click here to sign in to the latest eMag issue right now.
If not, maybe it's time to take your OWL experience to a whole new level! Get ten print issues a year sent right to your door, plus over 24 issues of our exclusive eMag by subscribing right here.