Every two weeks, we publish a new issue of our tablet and computer-friendly eMag, OWLconnected. It's free for OWL magazine subscribers.
In our newest issue—Issue 149—we're celebrating World Photography Day, which is tomorrow, August 19.
And to do this, we've asked members of the OWLconnected staff to pick their favourite photos. What an eye-catching way to mark a great day!
From mountains to migrations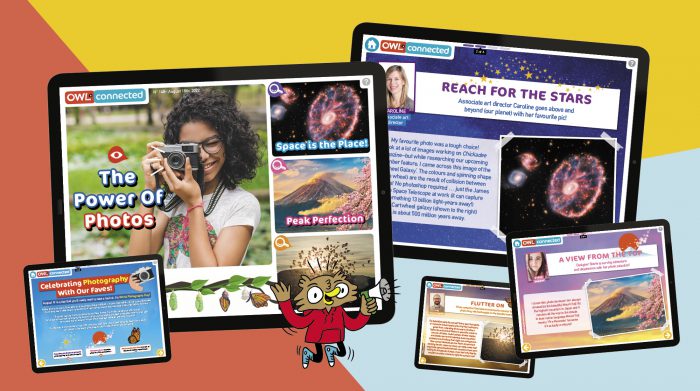 Every time we put together an issue, we look through dozens of photos to discover the right look for each article. So we asked the three members of our staff who work the most with our photos—Caroline, Stevie, and Chad—to pick the ones that stand out the most.
And while it may only be three photos, they will take you on quite a journey! From a creature you might recognize from your own neighbourhood to a place far, far away ...
If you're already an OWL magazine subscriber, you can click here to sign in to the latest eMag issue right now and see these photos for yourself!
If not, maybe it's time to take your OWL experience to a whole new level! Get ten print issues a year sent right to your door, plus over 24 issues of our exclusive eMag by subscribing right here.