Dubai is a famously over-the-top place. The largest city in the United Arab Emirates, this metropolis is home to a set of man-made islands shaped like palm tree fronds...
...sky-high tennis courts...
...an indoor ski hill in the middle of the desert...
...and the world's tallest building, the Burj Khalifa.
This is a place that does nothing halfway! Which is why this news makes total sense.
Dubai is building a Mars city.
Life on Mars on Earth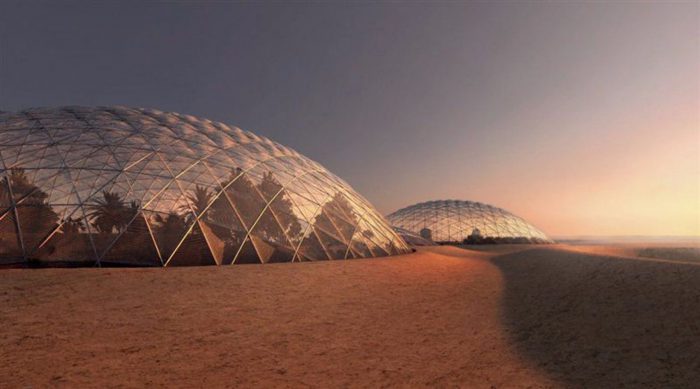 An illustration of the proposed domes of Mars Scientific City (Dubai Media Office)
While it's true that Dubai is guilty of doing many outlandish things, there are a lot of practical reasons for a simulated Mars environment. Recently, the Emirates joined space agencies and companies such as NASA and Elon Musk's Space X in announcing a plan to live on Mars. Their plan, the Emirates Mars Mission, is aiming to have a fully-functioning human colony on the planet by 2117.
Mars Scientific City is being built to help answer the question of what that colony will look like, and how humans will live in it. The design is by a Danish architect named Bjarke Ingels. It will consist of several domes connected to each other. The entire city will be about the size of Grand Central Station in New York City, and cost about $136 million US. (Which, compared to, say, the $217 million contract of Boston Red Sox pitcher David Price, is a pretty good deal!)
A team of people will live inside the city for about a year. They will learn what they can about managing food, water, and energy on a hostile planet. If everything goes well, it could be a very useful tool in preparing us for the greatest space mission attempted by humans.
Obviously not the same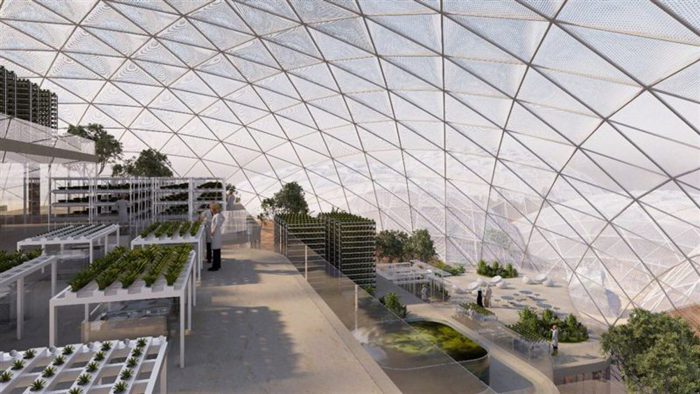 What life inside the Mars city could look like. (Dubai Media Office)
Of course, there are limits to how far this city can go. For one, Mars is far colder than Earth (around −55 °C or −67 °F), whereas Dubai is one of the hottest places on Earth (36 °C or 97 °F). Also, many things about the Martian environment—its lack of oxygen, lower gravity, and dangerous amounts of solar radiation—are difficult to simulate.
In other words, while living in this city may be a challenge for people, it will never be the same as the real thing.
But that doesn't mean that the Mars city won't be helpful to future missions. Scientists can test theories and equipment, problem solving so that their dream of a human colony on Mars by 2117 can be realized.
The city will also host a space exploration museum featuring walls 3D-printed with sand from the desert. Even in a city as epic as Dubai, this is one location that is sure to stand out!