By now, you may have heard that Canada is in the middle of some pretty big anniversary celebrations. It turns 150 years old this year (it was founded on July 1, 1867). We've already written about a contest for a new national bird (hey, gray jay!), a unique Canadian gem being turned into jewelry, and a new $10 bill featuring civil rights hero, Viola Desmond. (Plus, we recently discussed the stamp honouring Mathieu da Costa in the OWLconnected eMag.) There's a lot going on!
We're still waiting to hear about who will appear on the country's new $5, but it turns out that the $10 bill isn't done getting a facelift. Though the Desmond bill will be the new permanent banknote, the Canadian mint will also be making a limited commemorative $10 bill just for the Canada 150 celebrations.
Four for Canada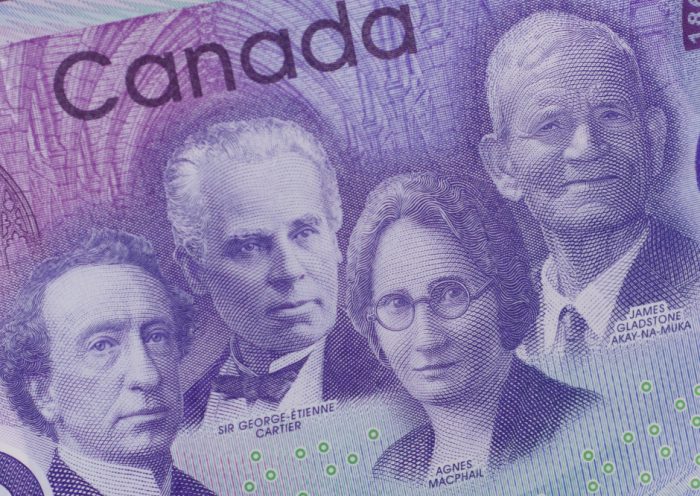 (Bank of Canada)
This event will be only the fourth time in the country's history that they've made a commemorative bill. It will also feature four people on it. There are:
Sir. John A. MacDonald: the first prime minister of Canada (MacDonald is already featured alone on the current $10 bill)
Sir George-Étienne Cartier: one of the "fathers of Confederation" who helped sign the bills that made the country official
Agnes MacPhail: the first female Member of Parliament
James Gladstone: the first senator from a treaty First Nation (the Kainai tribe)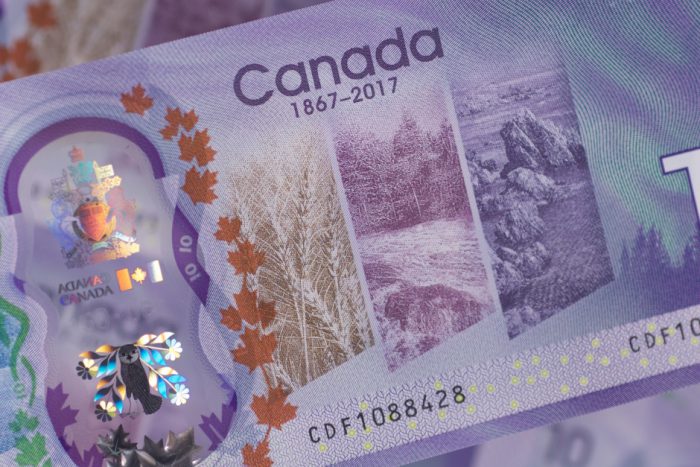 (Bank of Canada)
There will also be five nature scenes on the back of the bill, covering much of the vast country's sights. These include lakes in British Columbia, fields of wheat from the prairies, the rocky Canadian Shield in Quebec, the Atlantic Ocean as seen from Newfoundland, and the northern lights.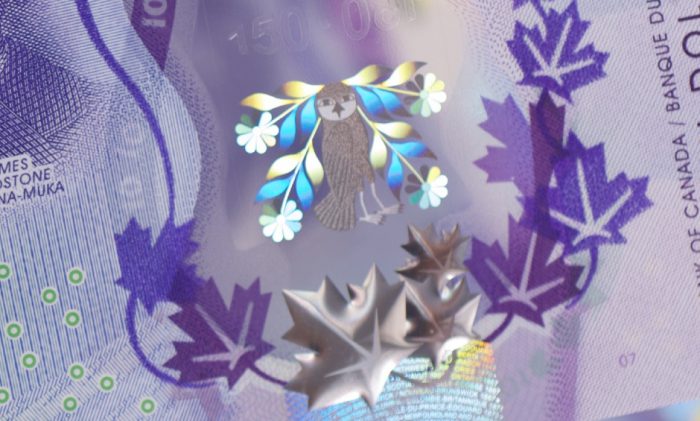 We are pretty sure that this is here to honour OWL magazine. (Just kidding!) (Bank of Canada)
The bill is full of even more symbols, too. There is a traditional Métis pattern, a holographic owl, and an arched stained glass window that is found in the Peace Tower in Ottawa. You could spend quite a bit of time looking at this money!
Limited...but available
The new bill is released on June 1 and the Bank of Canada is printing 40 million of them. In other words, you have a great chance of snagging one for yourself (there are around 36 million people in Canada currently).
We are pretty excited to get our hands on one! Keeping it coming, Canada 150!