At this point, most of us have heard something about the Great Pacific Garbage Patch. This enormous mass of decades-worth of improperly disposed plastic waste is considered a major hazard to marine wildlife.
It's one of the biggest reasons why many cities are banning plastic items, from straws to bags. Even Canadian Prime Minister Justin Trudeau has made a single-use plastics ban a part of his government's agenda. It has inspired some incredible moments of invention and activism, including this plastic-bottle home and Ben Lecomte's attempt at swimming across the Pacific Ocean last summer.
And it also led to The Ocean Cleanup system. Invented by Dutch entrepreneur Boyan Slat in 2013 when he was just 18, this large, U-shaped device was designed to collect garbage floating in the sea. System 001, nicknamed Wilson, was finally launched in fall 2018. And now it has returned home.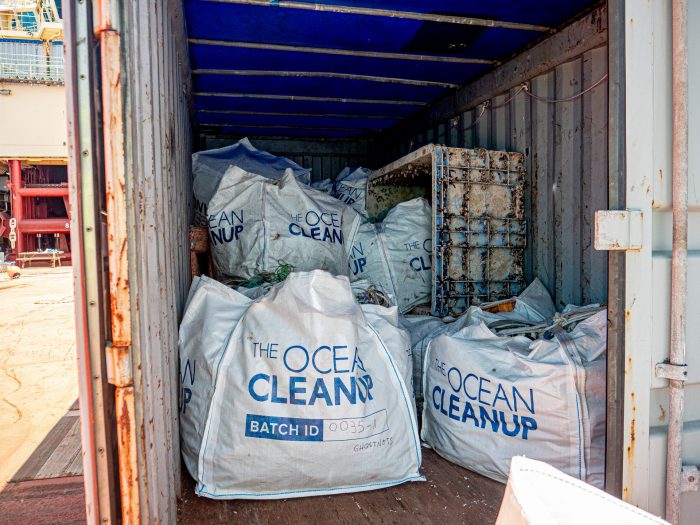 Some of the trash the system removed from the ocean. (Ocean Cleanup)
And Wilson didn't come back empty-handed.
The catch of the day (don't eat it!)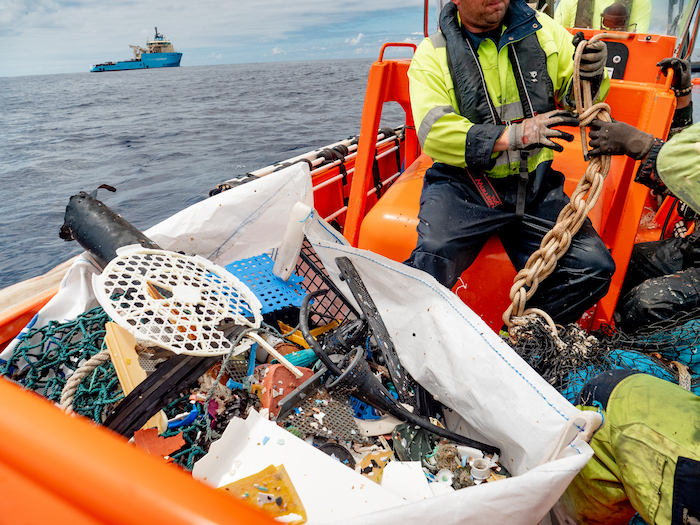 Out on the water, hauling in plastic caught by the Ocean Cleanup System 001, or Wilson. (Ocean Cleanup)
Earlier this December, Boyan stood in Vancouver Harbour surrounded by dozens of enormous bags of trash pulled from the Pacific by his system. The message was clear: Though it hasn't been easy, Ocean Cleanup is living up to its promise to pull dangerous plastic from the sea.
Of course, when you consider that the Great Pacific Garbage Patch covers an area twice the size of Texas, we shouldn't get too excited. There is sadly a lot of plastic left. But it's a start. And according to Boyan, it's all part of a larger plan.
Recycling the Patch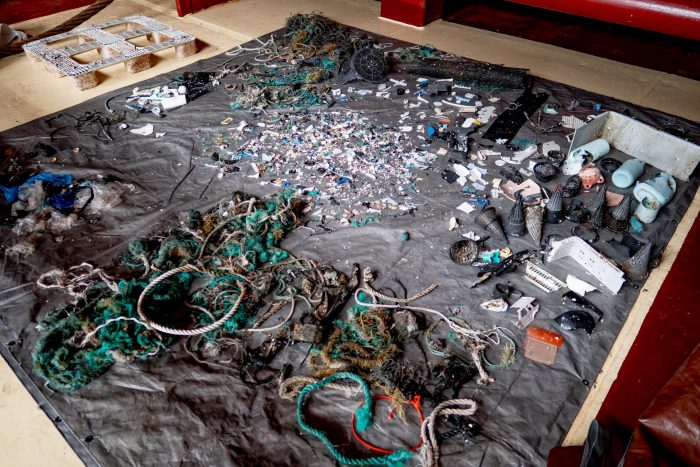 The system pulled out plastics (and other trash) of many different sizes. In many ways, the smallest pieces are the most dangerous to marine life, but it all needs to go! (Ocean Cleanup)
For one, he wants to begin recycling the waste that they pulled from the sea. And his hopes are to turn it into products that people will "actually want and use". Though there's no word on exactly what those things are just yet, we certainly like the idea!
The other part of the plan? To try and stop plastic pollution in the rivers — before they get to the ocean. To do that, they've created a barge-like device called the Interceptor. It's a great idea that we'd love to see used around the world.
Of course, none of this is as good as simply not polluting with plastics in the first place. But with so much waste already out there, we really appreciate what people like Boyan are trying to do to solve the problem.
Watch a video explaining the Interceptor below.