Issue 107 of the OWLconnected eMag is out today. And we couldn't wait to talk about it!
Every two weeks, we publish another issue of our tablet and computer-compatable eMag. It features tons of new, exclusive content. And it comes free with an OWL Magazine subscription!
Numbats and Apps!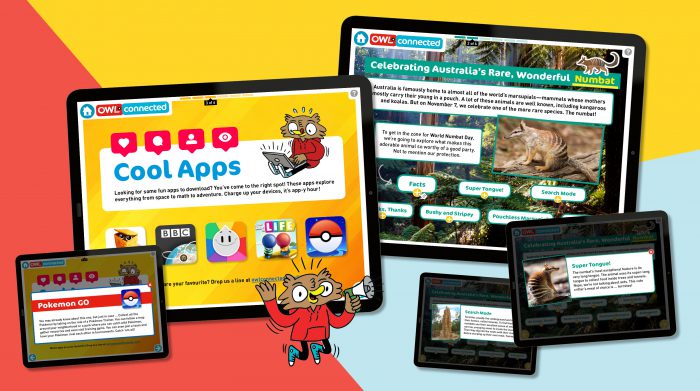 Do you know about numbats? Check out Issue 107 and all will be revealed!
World Communication Week starts on November 1, so we start off talking about all of the ways that we keep in touch. It's about more than just gadgets and WiFi!
Then we celebrate World Numbat Day (November 7) and investigate an underrated marsupial. Numbats don't get the same kind of press as kangaroos, koalas, and wombats, but we're certain that you'll fall in love with them all the same!
The issue also zeroes in on some of the best apps around—the perfect antidote to any autumn boredom you might be feeling. And of course, we offer a mix of the educational and just straight up fun in digital distractions. Did we mention that we're also throwing in some science and kid art into the mix? Yep, it's all there in Issue 107!
If you're already a subscriber, you can click here to sign in to the eMag right now!
If not, take your OWL experience to new heights! Get ten print issues a year sent right to your door, plus over 24 issues of the exclusive eMag, by subscribing right here!