The best part of Science Odyssey (the nationwide STEM extravaganza that OWLconnected is celebrating for two weeks) is Science Rendezvous. This Saturday, dozens upon dozens of free events are happening in cities all across Canada. (If you're looking to plan your own Saturday, here's a link that will help.)
One such city is Kingston, Ontario, and we got a special invitation to watch them put together the day's star attraction: Dippy!
Dippy is a complete restoration of a Diplodocus skeleton that is owned by Research Casting International, from Trenton, Ontario. This crew is a world leader in fossil preparation and mounting and as a treat, they agreed to bring Dippy down for a free one-day viewing at Kingston's Science Rendezvous. Awesome!
What goes into building a skeleton of one of the longest land animals that ever lived? We got it all on camera!
Building Dippy!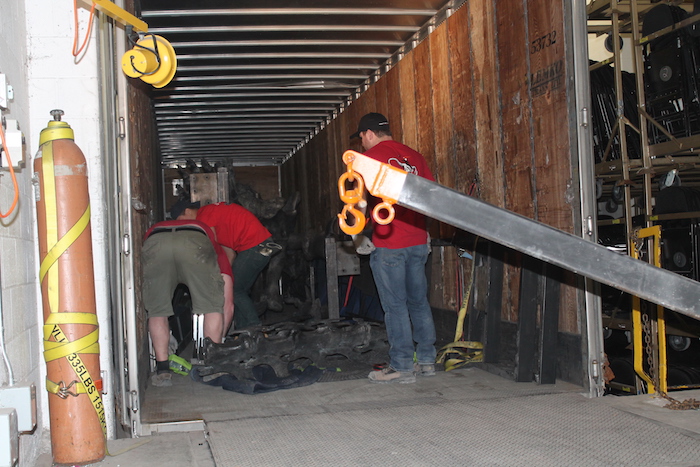 Dippy first arrived in pieces in a truck. (OWLconnected)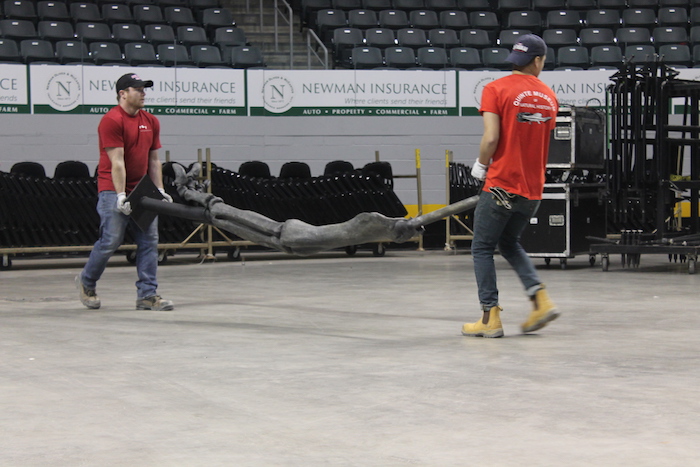 The crew carefully unloads pieces... (OWLconnected)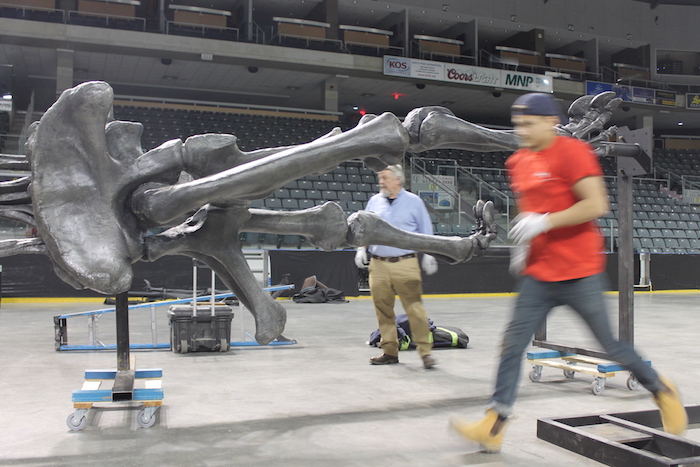 ...large... (OWLconnected)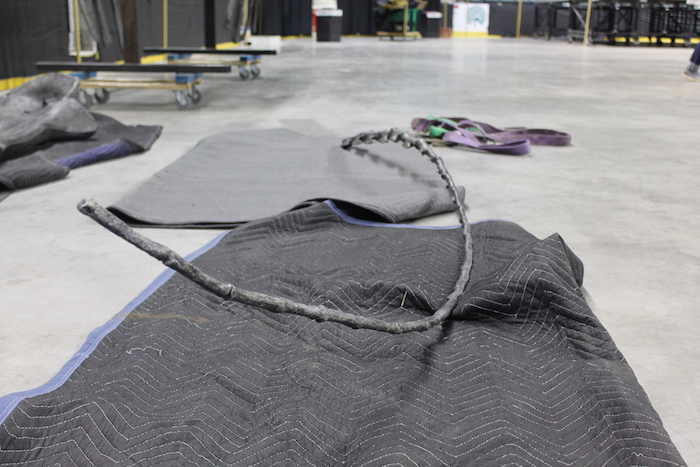 ...and small! (OWLconnected)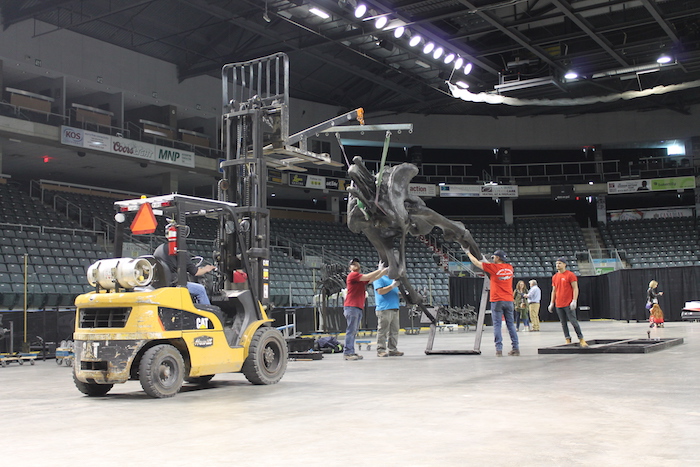 The first piece to be raised into place is the Diplodocus' hind legs. Everyone works slowly and carefully, and with the aid of a forklift. (OWLconnected)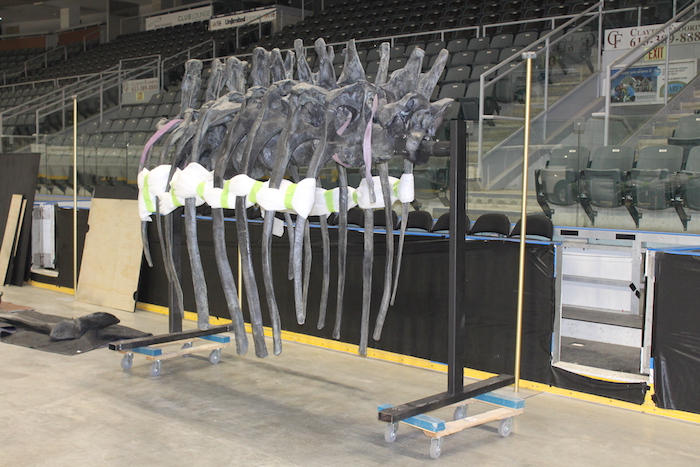 Ribcage! You're up next! (OWLconnected)

Each section of the tail and neck must be carefully balanced and slotted together. They are then bolted and locked into place. (OWLconnected)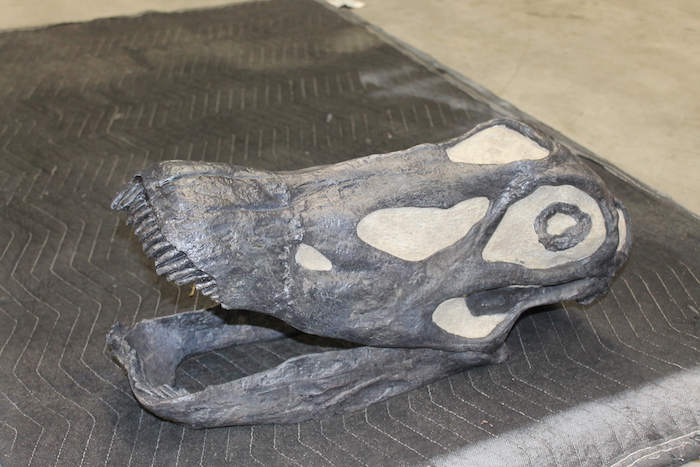 "Hey! Don't forget my head!" (OWLconnected)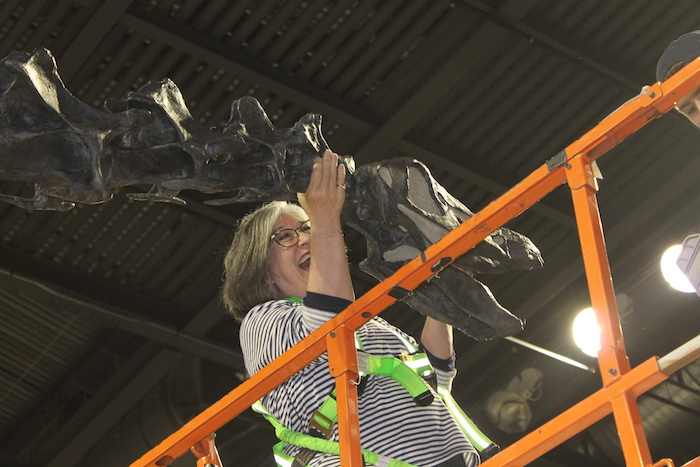 We wouldn't dream of it, Dippy! (OWLconnected)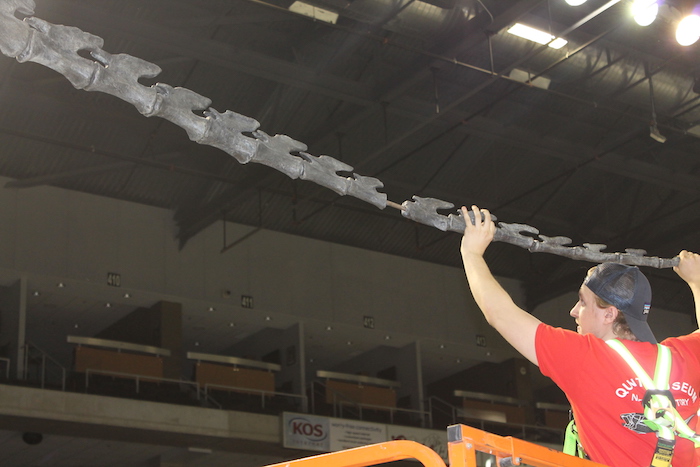 And finally, no Diplodocus is complete without its whiplash tail. (OWLconnected)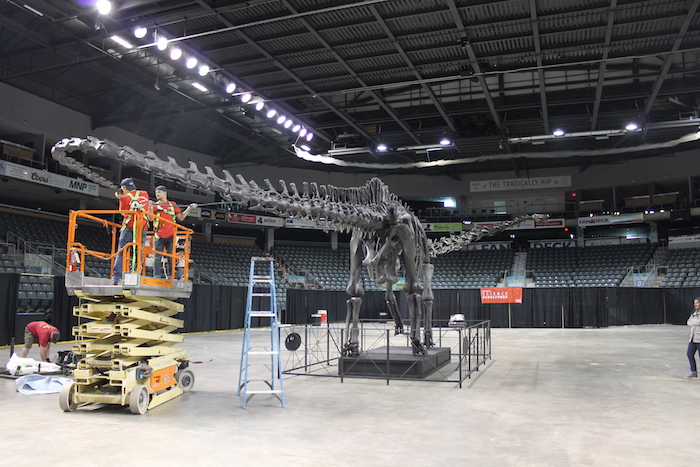 All finished! Altogether, the process took about four hours. (OWLconnected)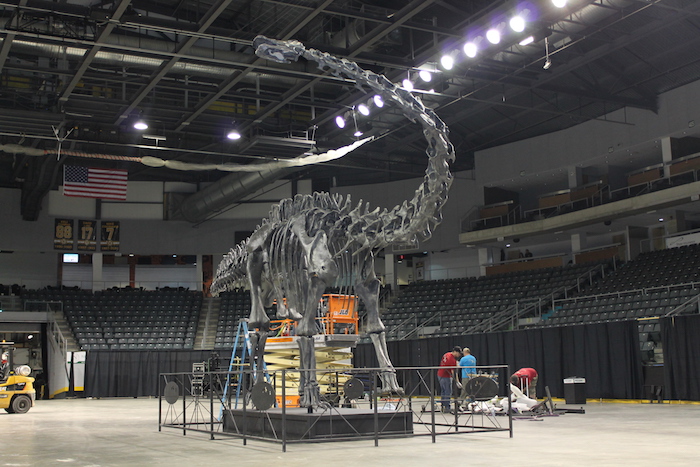 If you live near Kingston and want to visit Dippy the Diplodocus, Science Rendezvous Kingston is being held all day long at the Leon's Centre, Saturday May 11. (OWLconnected)
Contest alert
Don't miss our Science Odyssey Family Contest. Click HERE TO ENTER.
Science Odyssey is a two-week, Canada-wide celebration of all things science, technology, engineering, and math (STEM). Find activities in your area HERE.

Thanks to Science Rendezvous Kingston and Queen's University for letting us get this sneak peek of Dippy!