Today is Remembrance Day in Canada, as well as in the United Kingdom, Australia, and several other countries around the world. On this day every year, we take time to remember and honour the sacrifices of the soldiers who fought for our country in war.
There are many ways to honour this—by taking a moment of silence at 11:00am, by learning about conflicts such as the First and Second World Wars, and the most common is by wearing a poppy, a longstanding symbol of fallen soldiers.
Usually in early November, poppy badges are sold by veterans and other volunteers. The money they earn is donated to veterans to help improve their lives. But due to pandemic restrictions, poppies aren't being sold as they normally have been. So the Royal Canadian Legion, an organization that helps veterans and their families, has come up with a solution.
Poppy masks! And the demand is so high—over 200,000 sold so far—that the Legion can't keep them in stock.
Originally began in March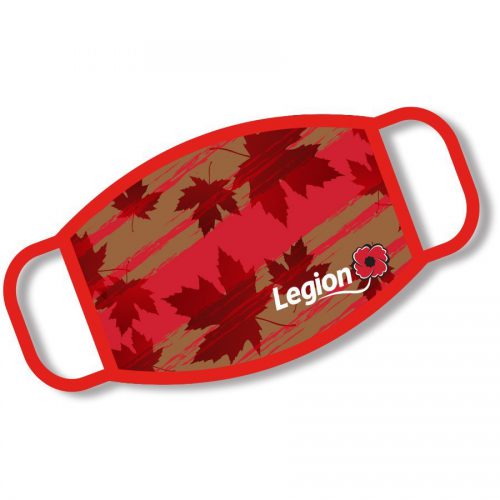 The poppy mask. (Royal Canadian Legion)
The interesting thing about the success of the masks is that they weren't actually made with Remembrance Day in mind.
When production first started in March, the idea was to be able to distribute free masks to veterans who we living in long-term care homes. Tragically, such homes were some of places in Canada that were the worst hit by the first wave of COVID-19. This impact was complicated by the fact that older people tend to be the most vulnerable to the coronavirus. Giving them masks to help protect themselves and others was the least the Legion could do.
But when the rest of the public saw the masks, they wanted to buy them, too. So the Legion made more. And more. Before they knew it, Remembrance Day was around the corner and the idea to sell them instead of poppies was born.
Though the masks are currently sold out, the Legion expects to have them back in stock by November 26. And though that is well past Remembrance Day, we will still need masks for the next while and honouring our veterans is something that never stops being important. If you're interested in grabbing one, you can do so here.