Dogs are best friends that make many of our lives better. But in a few cases, these wonderful animals do more than just improve lives—they save them.
These types of dogs are what the Purina Hall of Fame is all about. Now in its 50th(!) year, this awesome program has been celebrating heroic dogs for half a century. These pets do more than just act as companions. In times of accidents, fires, and more, they have come to the rescue of humans. As you might expect, we love this event!
So far, 179 animals have been recognized for their courage, including 27 cats and one horse! But the rest have been canines ... and after an induction ceremony in Toronto on May 14, they just got a little more company! Who wants to meet the latest furry, four-legged guardians?
The class of 2018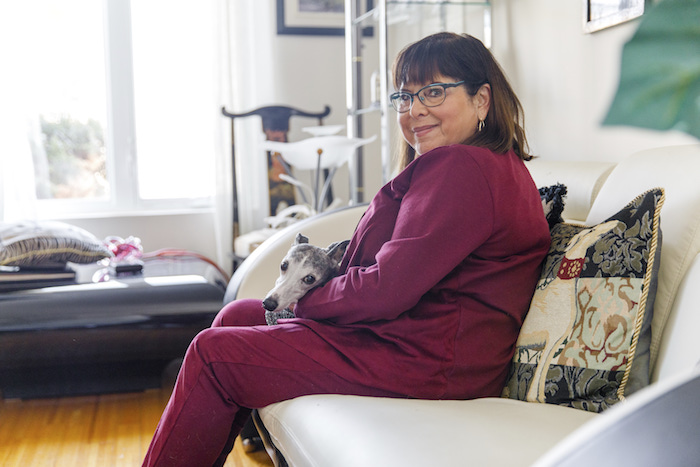 Adele Schwartz and her guardian angel, 12-year-old whippet, Sabrina. (Courtesy of Purina)
The inductees to the Purina Hall of Fame for 2018 were a former police dog German shepherd named Arik; a loyal whippet named Sabrina; and the adorable dynamic duo of Ruth, a young Akbash/yellow Labrador/border collie cross, and Lady, a yellow Labrador/border collie cross. In each case, the dogs combined their heightened natural senses with loyalty and instinct to rescue those in trouble.
Check out these short videos to learn about their stories!
Arik (Baddeck, Nova Scotia), who saves a stranger stranded on ice.

Sabrina (Saint-Laurent, Quebec), who comes to the rescue after her owner, Adele, takes a late night fall and goes unconscious.

Ruth and Lady (Okanagan Valley, British Columbia), who gets help after their owner, Matt, has a car accident in the woods.

Wow! Aren't these dogs amazing? Not only did they save lives, in cases such as Sabrina's, their quick action was able to prevent severe brain injuries from occurring. Do you have a pet who has performed acts of courage? (Or who is just really, really loving?) Tell us about it below!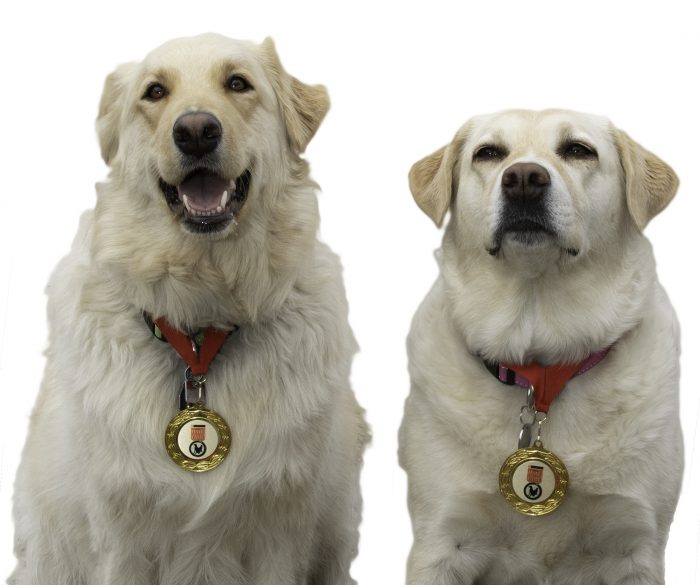 Ruth and Lady had quite a day celebrating in Toronto! (Courtesy of Purina)
Congrats to all of these wonderful dogs!