Yesterday, a movement of social media and online activism called #BlackoutTuesday was held. The idea was to not post and share as normal. Instead, people would leave open space for voices from Black communities to be heard during this time of protest.
It was also an excellent opportunity to read about racism.
Reading is one of the best ways to learn about the lives and struggles of others. Today we wanted to share some books that discuss Black experiences and the racism that Black people face. This list is just the tip of the iceberg, but if you are a young person who is looking for a place to begin—or continue—your journey, we hope it will help.
The Coretta Scott King Book Award Winners
Coretta Scott King in 1970, posing with her book, My Life With Martin Luther King Jr. (Getty Embed)
Coretta Scott King was a civil rights activist and author. She was also the wife of American activist and preacher Dr. Martin Luther King Jr.
Since 1969, the Coretta Scott King Book Awards have been given to "outstanding African American authors and illustrators of books for children and young adults that demonstrate an appreciation of African American culture and universal human values." Here is a link to the recent winners, featuring books for young readers of all ages.
Voice of Freedom: Fannie Lou Hamer: Spirit Of The Civil Rights Movement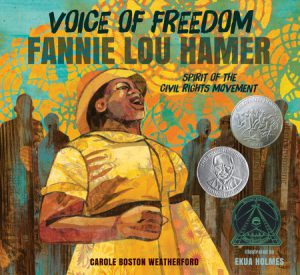 (Penguin Random House)
This book appears on the Coretta Scott King list, but we wanted to highlight it specifically. Fannie Lou Hamer was a famed black activist during the Civil Rights Movement of the 1950s, 60s, and 70s. Her story, as told in Voice Of Freedom, is an excellent primer on the struggles faced by Black people then and now.
Marley Dias and #1000BlackGirlBooks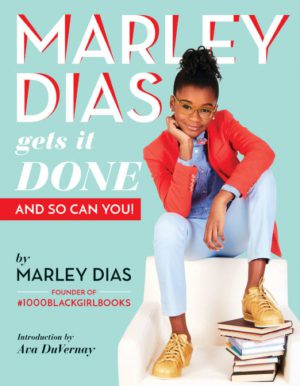 (Scholastic)
We've written about this 15-year-old Black activist from New Jersey before. Marley Dias loved reading, but was tired of not seeing herself represented in the books she read.
So in 2016, at just 11, she organized the #1000BlackGirlBooks campaign. The goal was to collect 1000 books with Black girls as the main characters and donate them to a local school. As she met—and then surpassed—her goal, she went even further by adding her own book to the collection.
Marley Dias Gets It Done: And So Can You! is a terrific look at her story of activism, full of inspiration and advice for young people everywhere.
Viola Desmond Won't Be Budged!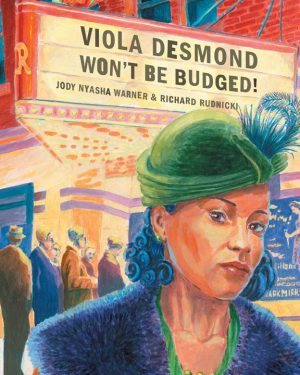 (Groundwood/House of Anansi)
Much of the current news is focusing on the protests happening in the United States. But racism is not just an American problem. Black Canadians experience racism daily.
In 1946 Viola Desmond, who is currently on the Canadian $10 bill, went into a Nova Scotia movie theatre and sat in a section designated for white customers only. She was arrested, but fought the conviction, bringing energy to the debate around Black rights in Canada.
The picture book Viola Desmond Won't Be Budged! by Jody Nyasha Warner and Richard Rudnicki tells her story.
Stamped: Racism, Antiracism, and You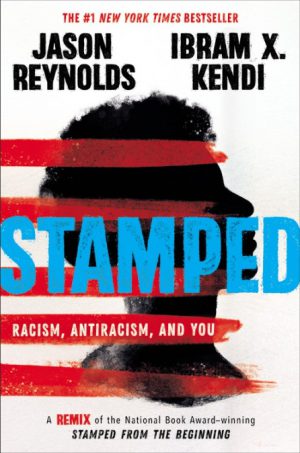 (Little, Brown Young Readers)
For slightly older readers, the brand new book Stamped is a really cool idea. It is a 'remix'!
In 2016, author Ibram X. Kendi wrote an award-winning book for adults on racism called Stamped From The Beginning. It was so acclaimed, that he worked with writer Jason Reynolds to remix it as a version for young people: Stamped!
This book breaks down why and how racism exists, from the deep past to the current day. But most importantly, it gives instructions on how to be antiracist—how to confront and fight against racism and help make a fairer future.
Resist: 35 Profiles of Ordinary People Who Rose Up Against Tyranny and Injustice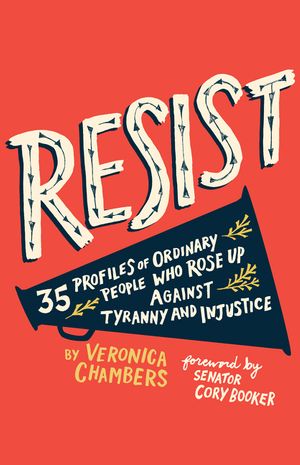 (Harper Collins)
In this awesome book, writer Veronica Chambers collects 35 incredible stories of resistance from 500 years of history. Black activists such as Frederick Douglass, John Lewis, and Nelson Mandela are all profiled, and it also includes words from current Black U.S. senator Cory Booker.
But Resist also looks at those who have fought for other causes as well—from Joan of Arc to Malala Yousafzai—making it a book that speaks not just to this particular moment, but many.
And what about you?
Do you have a book about racism or Black stories that is important to you? If so, please share in the comments below. Let's keep this conversation—and the reading—going!