If the list of animals and plants on this planet seems never-ending, scientists are quick to remind us of a larger truth. We probably still only know of around 10% of all life on Earth.
It seems impossible that so many new species would be unknown to us ... until you start thinking about the places that we still don't know about. The deepest oceans. The highest mountains. Remote, dense jungles. Unexplored caverns. And suddenly, you start to realize that for all of our knowledge, life still has an incredible amount of places to hide from our eyes.
Not that scientists aren't trying to catch a glimpse. A recent announcement by the California Academy of Scientists has added 229 new species to the planet's family tree. They include:
120 wasps
34 sea slugs
28 ants
19 fish
7 flowering plants
7 spiders
4 eels
3 sharks
2 water bears
1 frog
1 snake
1 seahorse
1 moss
1 liverwort plant
AND ... a partridge in a pear tree. (Just kidding!)
That's obviously too many living things to get into detail about, but we thought we would share with you our five favourites on the list. Ready?
Meet the 'Japan pig'
This adorably-named seahorse is found in the photo at the top of this post. It is just the size of a jellybean and is the only known seahorse with a bony ridge along its back. In addition to its tiny size, its colours allow it to hide very well among the coral it lives in. After all, it certainly took us a long time to find it!
A flash of colour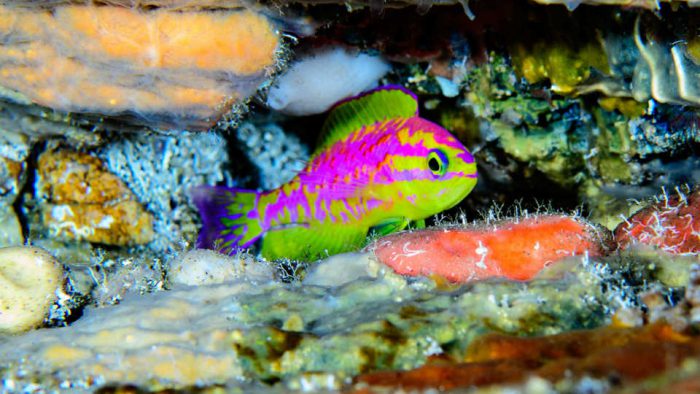 (Luis Rocha/California Academy of Science)
One fish that we don't have nearly the same excuse for not locating is Tosanoides aphrodite. To say that this colourful fella stands out is a real understatement. It was, however, in a remote location—deep underwater near a Brazilian island cluster.
Orange means danger!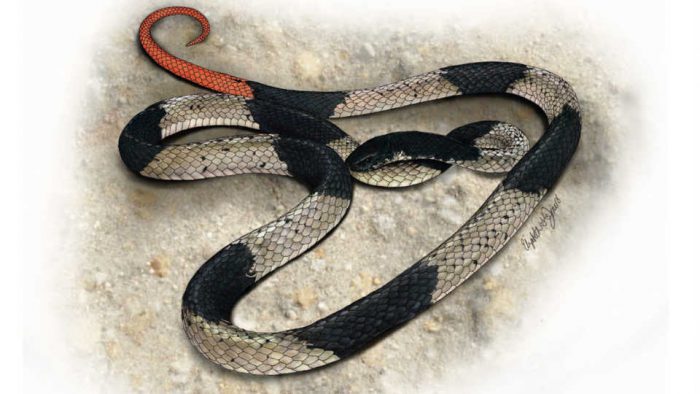 (E.F. Jones and The Herpetologists' League/California Academy of Science)
From the coral of the oceans to the coral of the land, we have a new species of venomous black-and-white banded, long-glanded coralsnake from the Philippines. This fellow has a bright orange tail, unlike the blue of its relatives in the region. Same deadly venom, though. We think we'll keep our distance!
True or false?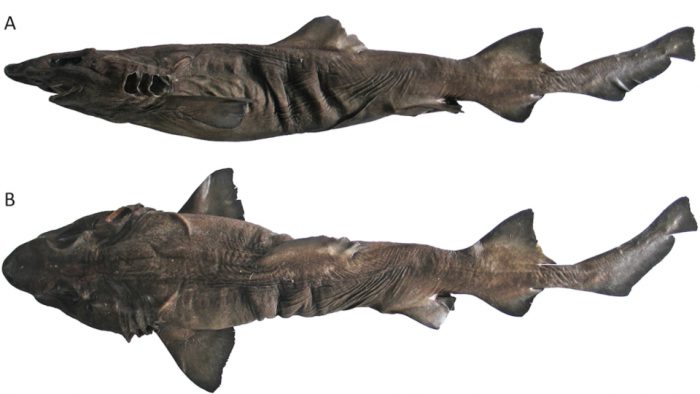 (K.V. Akhilesh/California Academy of Science)
Don't let the name of this one fool you—the false dwarf catshark is a real fish. This critter was discovered off the coast of Sri Lanka when it was accidentally caught by a fisherman. Normally, they live far beyond our grasp, some 900 metres (3,000 feet) below the surface.
New, blue berries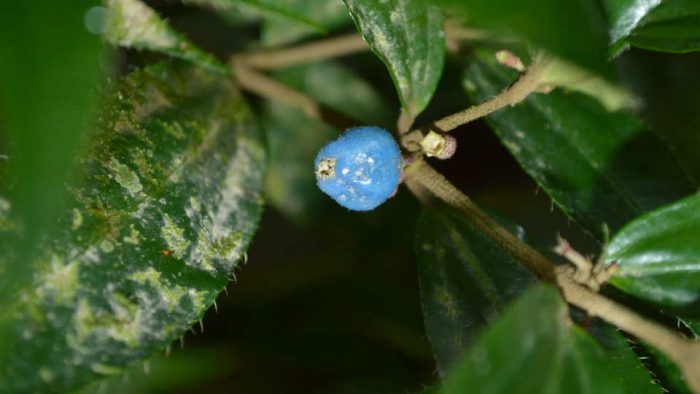 (Saúl E. Hoyos-Gómez/California Academy of Science)
And finally, a new flowering plant in Colombia was discovered along the steep (and rarely climbed) canyon walls along the Samaná Norte River. As you can see, the plant is quite beautiful, though it may already be endangered. A new dam project in the area may threaten the habitat of this rare plant.