On May 30, a rocket sent astronauts into orbit, headed toward the International Space Station (ISS). It's the kind of thing that we accept as routine, right? Astronauts are always going up and coming down from the space station every few months. Business as usual.
But this launch was different. And it was most certainly not business as usual. When the two astronauts—Bob Behnken and Doug Hurley—on board Space X's Crew Dragon capsule docked with the ISS, they made history. And brought a huge part of the American space program back to, well, America.
Here is what changed yesterday.
Rockets from Russia
A Russian Soyuz rocket launches from Kazakhstan. (Getty Embed)
For decades, American astronauts were launched into space from American soil. But that came to a close in 2011, after NASA stopped using the Space Shuttle, the vehicle that launched rockets into space. It was getting too old and expensive to run. And the United States didn't have a replacement.
Instead, they turned to their former space rivals, now space partners—Russia.
Russia's Soyuz rockets became the new vehicles for sending astronauts to the ISS. The rockets launched from Kazakhstan, and they weren't cheap either. NASA paid $80 million a seat to send one of its astronauts into space!
Back in the USA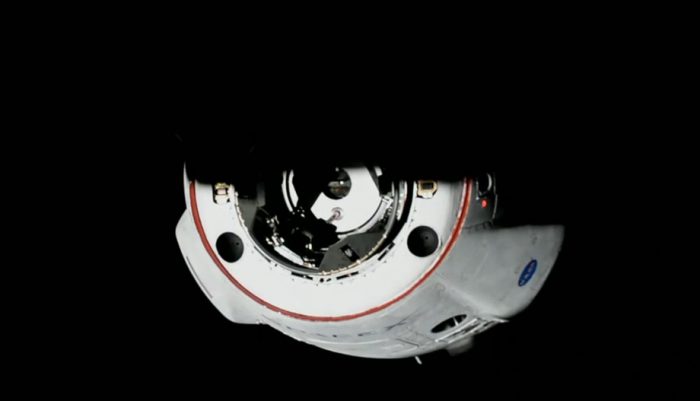 Almost there! The Crew Dragon in the shadow of the ISS on May 31. (NASA)
To solve the problem, NASA started its Commercial Crew program.
NASA used to control and produce all of their rockets and space vehicles. Commercial Crew asked private companies to build vehicles for NASA to use. Why?
One, it lowers costs for NASA. Someone else builds the vehicles, which then NASA pays to use.
Two, it creates competition to build the very best vehicle. In this case, the two biggest players have been Elon Musk's Space X and Boeing. Boeing's vehicle—called the Starliner—has met with some early failures.
But Space X has done much better. And last weekend, they proved it was ready to launch.
Enter the Crew Dragon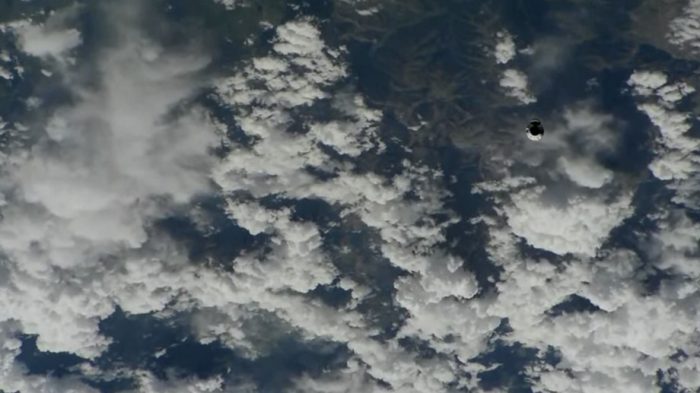 The Crew Dragon approaching as seen from cameras on the ISS. (NASA)
For years, Space X's Cargo Dragon has been delivering goods to the ISS. But it was just cargo. The Crew Dragon was their first vehicle to send humans into space.
From the outside, it looks similar to the capsule of the past. But inside, it is state-of-the-art—touch screens, climate control, a toilet, and even specially designed suits. And much like the self-driving cars of Tesla (the auto company also owned by Elon Musk), the Crew Dragon uses cameras and other sensors to dock with ISS all by itself.
If you missed it, you can watch it dock in the video below.
Future of space travel
A lot of people were excited about yesterday's launch. It means that America no longer needs to depend on the Soyuz. It will also potentially mean new jobs for people who live in the US. But there's another interesting wrinkle.
Before, national space agencies like NASA or the Canadian Space Agency (CSA) completely controlled space flight. The only way to go to space was to become an astronaut. But companies like Space X and Boeing want to do more than just send astronauts into space.
They want to sell tickets to members of the public so that they can experience space travel, too.
Space X is building Starship, which is made for just that. If this ever happens, you can bet that those tickets will be very, very expensive. But it would be a huge change to how humans go to space.
And yesterday's successful launch made sending everyday citizens into orbit that little bit closer to being a reality.