The British Broadcasting Corporation (BBC) has been the public broadcaster of the United Kingdom since 1922. For almost 100 years it has become world famous for its excellent news coverage, groundbreaking radio programs, and popular television shows.
In 2006, it introduced one of its greatest-ever TV hits: Planet Earth. This documentary series took viewers to nearly ever place on the planet. It introduced us to nature and animals we'd never seen before. And the camera work was the best around. Even without David Attenborough's narration, it was all so beautiful to look at.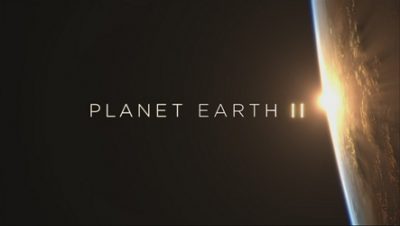 (BBC/Wikimedia)
The show was so popular that a sequel, Planet Earth II, was made in 2016, and it was maybe even more impressive than the first one. The truth was clear. Our planet is fascinating and we couldn't get enough of its jaw-dropping sights, sounds, and stories.
Which leads us to the question: Are you ready for more?
Lots of tasty leftovers
One of the realities of making a documentary series as impressive as Planet Earth II is that you need to shoot a lot of footage to get exactly what you're looking for. And we mean a lot.
Planet Earth II featured seven episodes, each running an hour long. But now, the BBC has released 40 hours (over five times the series' original length) to the public. And it's all for free on YouTube!
The videos are each 10 hours in length and fit under four themes: Islands, Jungle, Desert, and Mountains.
The Real Happiness Project
The BBC are releasing these as a part of their Real Happiness Project. According to their website:
A new study from BBC Earth and the University of California, Berkeley has revealed that watching nature documentaries can make you happier, so we're on a mission to bring real happiness to as many people as possible by improving their connection to the natural world.
Sounds great to us!
You can find all four videos below. We recommend putting them on full screen, turning up the sound, and just letting them play. Whether you're watching closely, or have them going as you read a book or do a puzzle, we bet they'll make you happier, too!