We live in a world that is driven by technology. Even for those of us who can't get enough, it's a lot to stay on top of. There's perhaps no better example of this than the annual Consumer Electronics Show, or CES.
The four-day conference begins today and it is massive. 182,000 attendees will visit eleven huge venues where over 4,000 tech companies will display their latest and greatest wares. We're talking VR, computerized bathroom mirrors, gaming gadgets, futuristic cars, you name it. The future is there.
Now, unless you're lucky enough to actually go and feast your eyes on TVs the size of your living room wall and gaming laptops galore, you might be feeling a bit of envy right now. Fear not! We've got a few highlights that will satisfy your tech craving. Without further adieu, here are the highlights of CES 2019.
Swim to the beat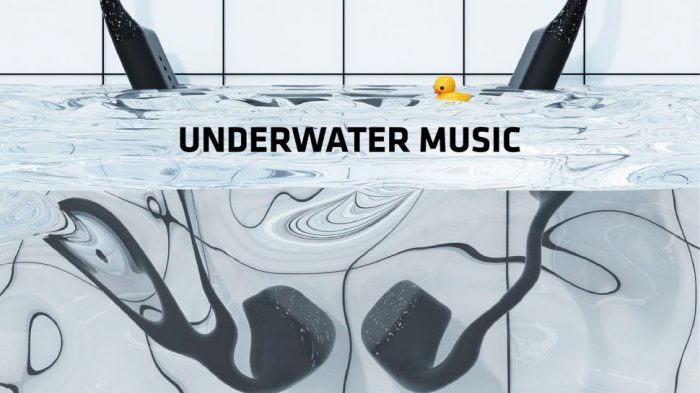 These innovative headphones are an underwater breakthrough ... and they might be just as good out of the water, too. (Aftershokz)
The Aftershokz Xtrainerz are underwater 'bone-conducting' headphones. Whoa! What is that anyway?
For one, they do not go in your ears. Instead, these lightweight headphones are placed on your temples, letting you "hear" the music through vibrations in your skull. That is honestly incredible stuff. And though the headphones are marketed as being great for swimming, they would also be terrific for many sports, such as running or cycling. In this way, the experience for the listener would be a lot like when you have music playing in a room with friends—you can hear both the music and your friends clearly. Except in this case, only you can hear the music. Wild!
Meet Lovot, the robot who loves to love!
Cuteness and tech don't always go together. But when they do, look out ... Case in point? Lovot, a cross between a Teletubby and a penguin that just happens to be the most adorable robot we've ever seen.
Made by a company called Groove X, it is equipped with touch sensors, cameras, and a whole pile of other gadgets that allow it to dance, squirm, and giggle its way into your heart. This one needs to be seen to be believed, so check it out below.
"Wood you care to know the weather today?"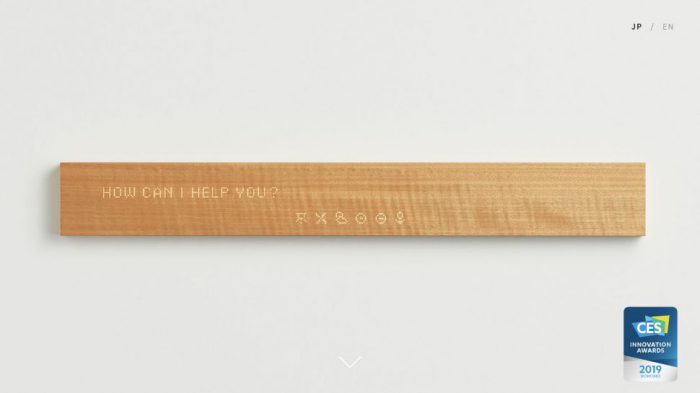 Keeping tech simple and clean. (Mui)
Not everything at CES 2019 is all whiz, bang, boom. There are also a few things that look for sneaky ways to put tech in the background—like Japanese startup Mui's wooden touch display interface. This thing looks like a ruler-sized piece of wood. You could just imagine it mounted on the wall. Until you touched it, that is.
From there you could control things like your lights, thermostat, and texts, learn the day's weather, upcoming news, and whatever else you've got your smart home hooked up to do. We think this one is pretty spiffy. (That's right, we're bringing back the word. Spiffy!)
Fold and go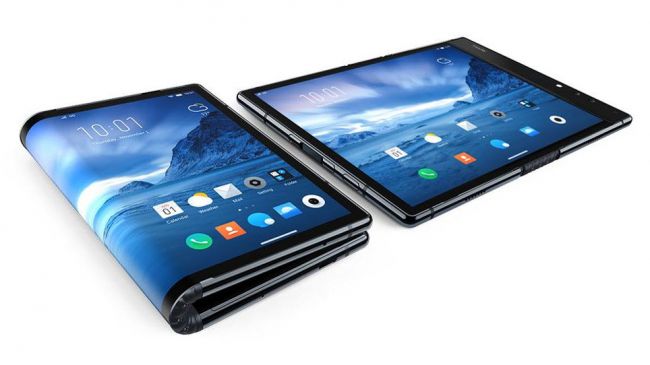 Two gadgets in one! (Royole)
Whether for photos and videos or games, many consumers have craved larger screens on their smartphones. And from Samsung and Huawei to Apple and Google, the big companies have responded by all making their devices bigger. That's great for when you're using them, not so great for when you're fitting one in your pocket!
The Royole Flexpai is the latest attempt at a solution. It is the first smartphone with a foldable screen. This means that it can go from being a 19.8 cm (7.8 inch)-wide mini tablet to 10 cm (4 inch) phone with a simple folding motion. The best of both worlds? It would appear so. Besides, with news that Samsung is on the verge of announcing its own foldable phone, you can bet that this type of gadget won't be rare for long.
That's how technology rolls, folks!