In countries like Canada, getting an education is an accepted right. Public school systems mean that every kid has the opportunity to get an education. But this isn't the case everywhere.
In some countries, young girls are told an education isn't important to their lives. In other places, kids are kept home to work instead of going to school. And in some cases, schools simply don't exist at all. For children who live in these parts of the world, an education is a dream.
War Child Canada is a charity working to make this dream a reality. They work in places affected by war and conflict, giving children a chance at stability, justice, aid, and education. In particular, they host child-friendly spaces in Afghanistan. Recently, they asked children there to draw art that expressed what education meant to them. As many of you get ready to break from school for the holidays, we want to share that art with you!
Gallery of gratitude
Below are four pieces of art drawn by real kids in Afghanistan who attend War Child centres. These centres give them a place to learn and play in safety. You'll also find a translation of these young artists talking about their inspiration.
Umulbenain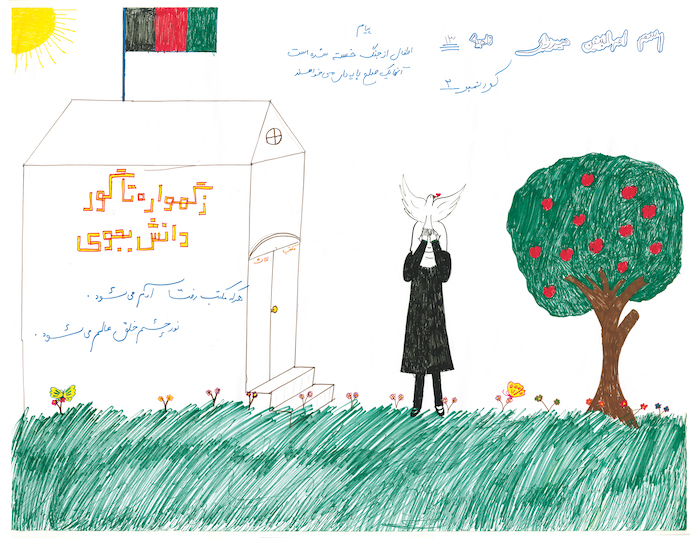 (Courtesy of War Child Canada)
My piece shows that we deserve an education from the cradle to the grave. The child who is releasing the peace bird has the message: 'Children are bored of war and they want peace and stability'.
Sayed Mustafa Mosawi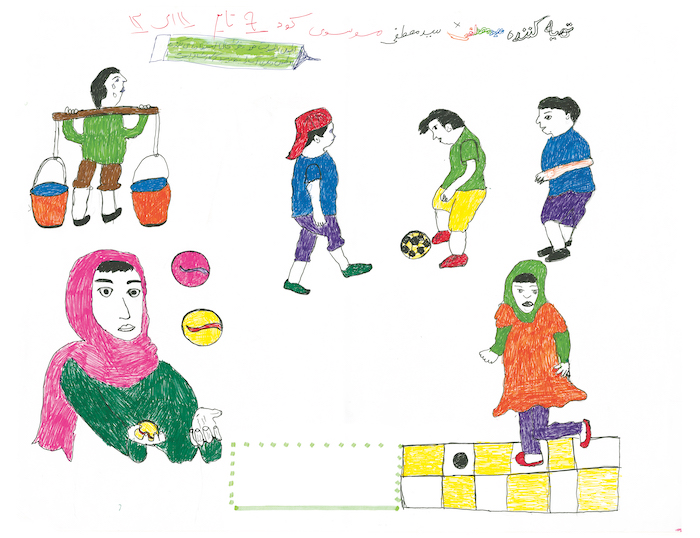 (Courtesy of War Child Canada)
Here a few children are enjoying their childhood while playing different games and sports—but on the other hand another child is working, fetching, and carrying water.
Hussain So Abbass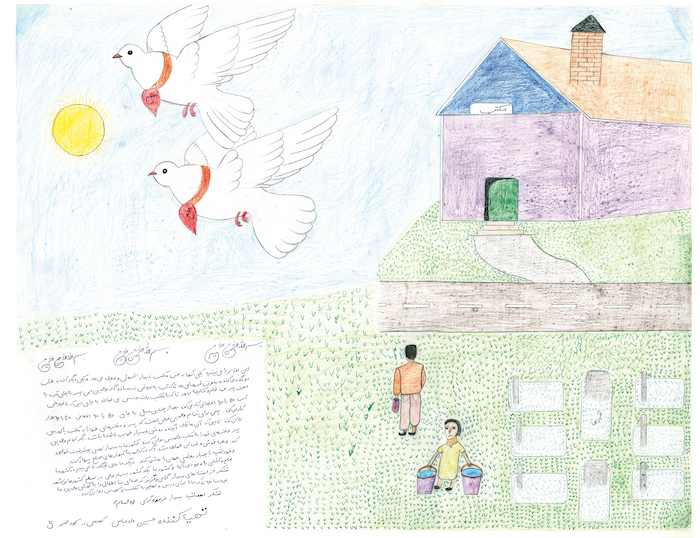 (Courtesy of War Child Canada)
There are two children that you are seeing in this picture: one of them is going to school and another is going to do labor work (selling water in the graveyard). But if the parents of the child who is selling water can send him to school to get an education instead of earning 20-30AFN/day (around 50 cents CDN) he will earn more than 20,000-30,000 AFN monthly (up to $500 CDN) in the future.
Zainab Azimi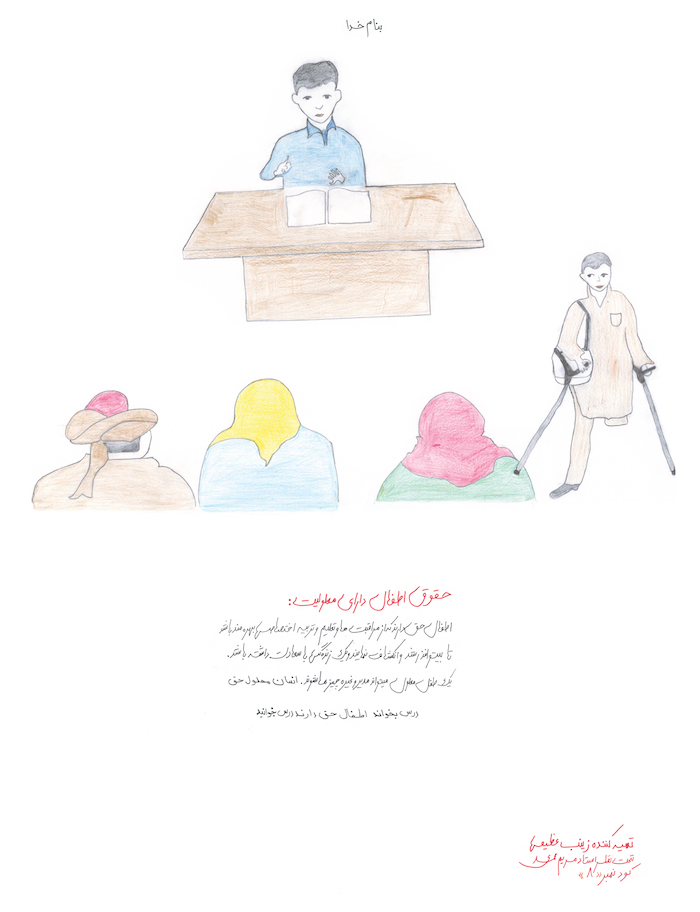 (Courtesy of War Child Canada)
My art says that children with disabilities have equal rights. They should be able to develop and get educated so they can become effective people in their society.
The safety of school
What powerful art, right?
We're so glad that War Child Canada gave us the chance to share this with you. We hope that you all have an energizing break this December. After all, you want to be ready for class in the new year—school is something we're all lucky to have!