Every year since 1965, the Natural History Museum in London, England has sponsored the Wildlife Photographer of the Year contest. Although the title may suggest that they're looking for a single photographer, that's far from the truth.
The contest has an overall winner, but they also reward dozens of photographers from around the world, all in several different themes (like behaviour and environments) and age categories (going as young as 10 and under).
At the top of this post is the overall winner. It's called The Moment and taken by China's Yongqing Bao in the Qilian Mountains National Nature Reserve. It shows a moment where a marmot fresh out of hibernation confronts a fox. Surprise!
Let's look at more the winners below!
Winner: Plants and Fungi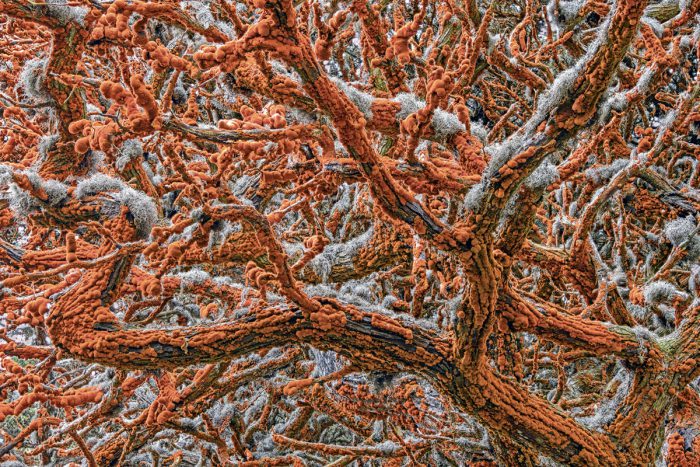 (©Zorica Kovacevic/Wildlife Photographer of the Year)
Tapestry of Life by Zorica Kovacevic, taken in Point Lobos State Natural Reserve, California. This picture almost looks like it belongs in an alien science fiction movie. But it is just the top branches of a Monterrey cypress tree covered in orange algae and grey lichen. Wow!
Winner: 15–17 years old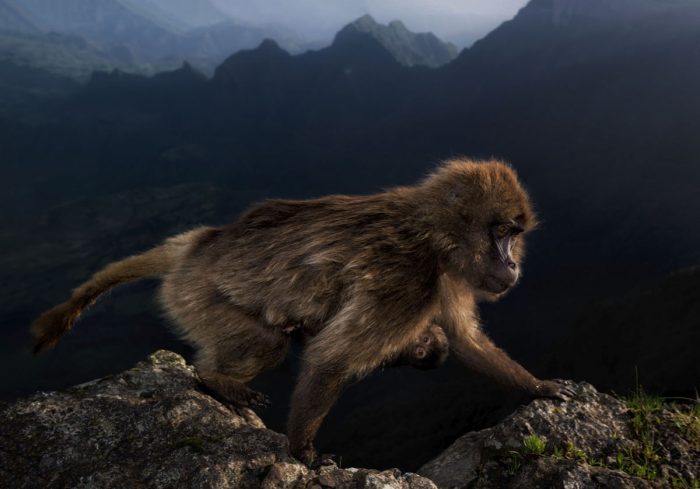 (©Riccardo Marchgiani/Wildlife Photographer of the Year)
Early Riser by Riccardo Marchgiani, taken in Ethiopia's Simien Mountains Park. Can you spot the baby going for a ride? Pretty adorable.
Winner: 11–14 years old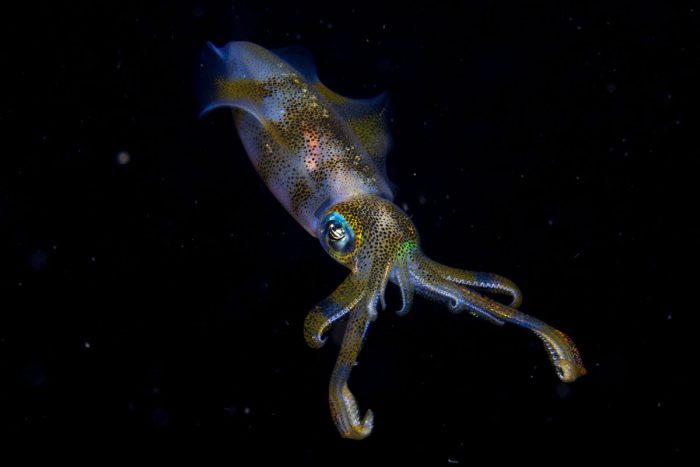 (©Cruz Erdmann/Wildlife Photographer of the Year)
Night Glow by Cruz Erdmann, taken in waters near North Sulawesi, Indonesia. We love all of the colours on this big fin reef squid!
Winner: 10 years old and under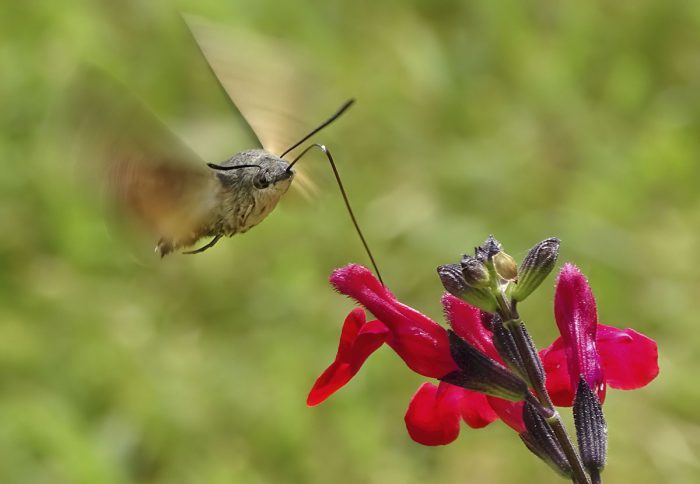 (©Thomas Easterbrook/Wildlife Photographer of the Year)
Humming Surprise by Thomas Easterbrook. This picture was taken while Thomas and his family ate a meal in France on holiday. He heard the beating of wings and managed to catch this hummingbird hawkmoth getting a drink!