This year marked the 57th edition of one of the most important and celebrated photography contests in the world: the Wildlife Photographer of the Year!
Organized by London's Natural History Museum in the UK, the annual competition aims to highlight the year's best nature snapshots. The photos are judged by a panel of experts for their originality, technique, and creativity.
The entries come from people all around the globe, from amateur photographers to professionals who have spent years perfecting their craft. This year alone the contest attracted more than 50,000 entries from 95 countries!
The contest has two overall winners—one adult grand-title winner and one junior winner (under 17 years old). While only one photographer from each age group gets the esteemed grand-title prize, there are 19 other categories you can still win in.
Let's take a look at some of the winners!
Winner: Adult Grand Title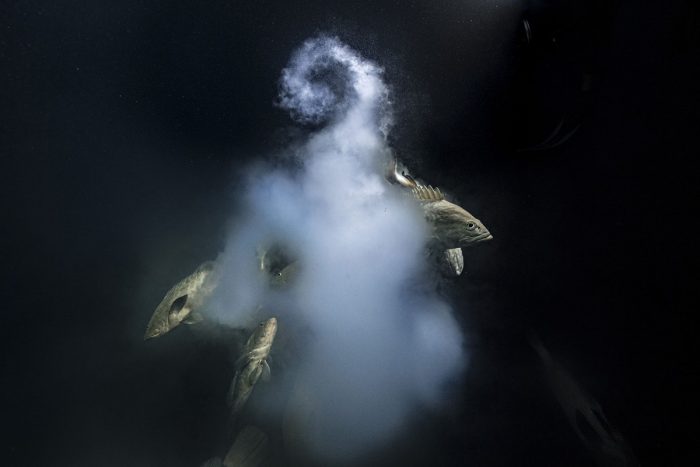 Creation (Laurent Ballesta)
Top prize went to French photographer Laurent Ballesta for this shot of camouflage grouper fish. Laurent and his team returned to the same lagoon in French Polynesia for five years in a row to witness the annual spawning event, which only takes place around the full moon in July. It's oh-fish-ially a grand-prize winner!
Winner: Young Grand Title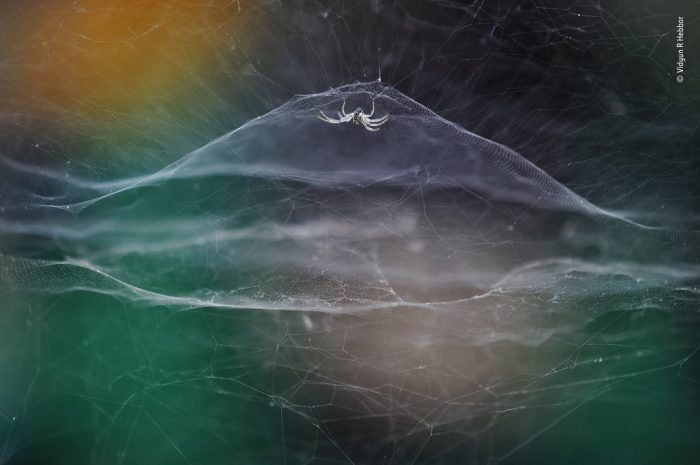 Dome home (Vidyun R. Hebbar)
The winner for the 17-and-under category went to 10-year-old Vidyun R. Hebbar from India. The image shows a tent spider upside down in a web, against the bright colours of a busy street in the background.
Winner: Animals in their Environment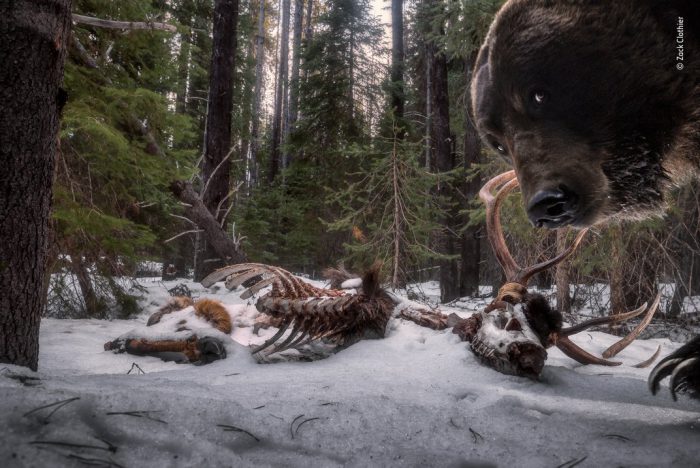 Grizzly leftovers (Zach Clothier)
This photographer set up a camera next to the bones of an elk, only to return and find his set-up destroyed. This was the last frame captured on the camera. I think we can guess who trashed his his set …
Winner: Plants and Fungi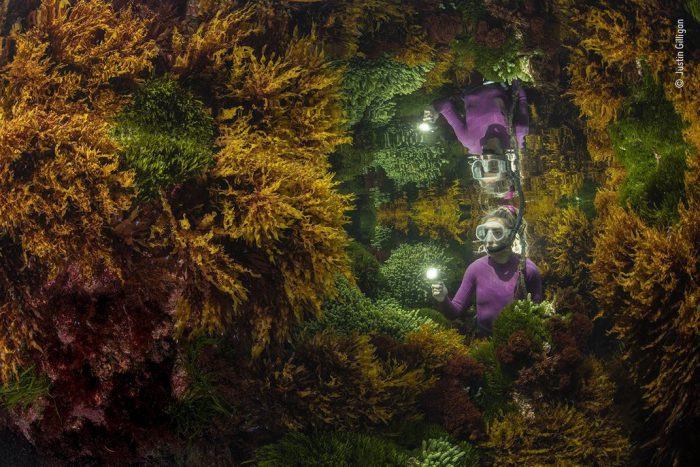 Rich reflections (Justin Gillian)
Australian photographer Justin Gillian captures his colleague relaxing in a lush, underwater forest of seaweed. These seaweed forests are home to hundreds of species, and also capture carbon and produce oxygen for our planet.
Winner: Animal Portraits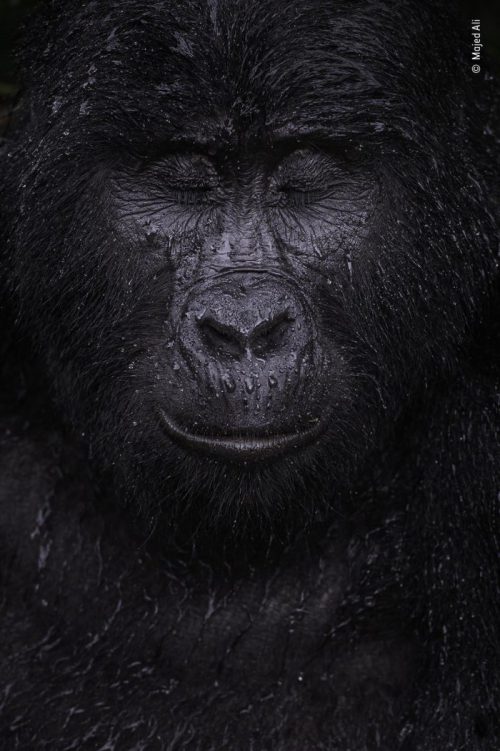 Reflection (Majed Ali)
This stunning portrait was captured after a 4-hour trek in the African heat. Once it began to rain, photographer Majed Ali snapped this pic of a mountain gorilla that looked like he was enjoying the shower.
And those are just some of our favourites! If you'd like to see more 2021 Wildlife Photographer of the Year winners (and runners-up), check out the official site here!