Egypt and Rome are famous for being two of the greatest civilizations of the ancient world.
Egypt was the far older civilization. By the time that Rome was founded as a city (753 BC), Egypt been around for thousands of years and gone through three major great dynasties (a dynasty is a long period of consistent power, growth, and stable rule).
But there was a time when the two cultures were part of the same empire. Starting in 30 BC, the Romans took control of a part of northern Egypt known as the Ptolemaic Kingdom. For nearly seven hundred years, this province, and its capital city of Alexandria, were some of the richest and most powerful in the entire Roman Empire.
And now, a new archeological discovery has brought this time back to life! An ancient Roman pottery workshop in what was western Alexandria, full of artifacts from the early days of Roman Egypt.
Back to the workshop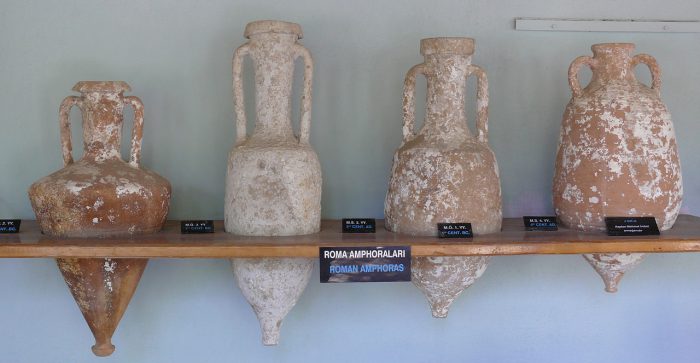 An example of amphoras, the types of storage jars that were made at this workshop. (Wikimedia Commons)
According to research, the workshop was a place where workers mainly made amphora. These were large storage jars with two handles that were used to carry valuable goods, such as oils or grain. The site was also full of the tools of trade, such as kilns (these are large ovens that are used to bake the pottery).
And it was full of plenty of other items, including utensils, dishes, small statues, and coins. These objects come from both cultures—some show Egyptian deities (gods), others are from Roman traditions.
There was even a room for the cooking and selling of food. In other words, this site really showed a broad look at life in this remarkable time in Roman and Egyptian history.
Nothing lasts forever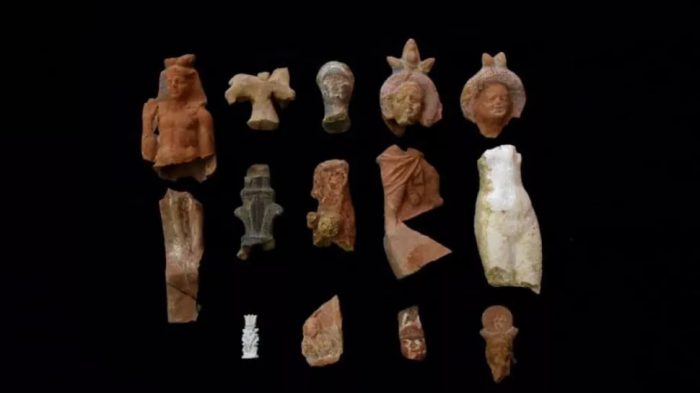 A collection of some of the figures and small statues found at the site. (Egyptian Ministry of Tourism and Antiquities)
Roman Egypt lasted until 641 CE. But eventually, Egypt was taken over by a new Islamic empire (which was becoming one of the greatest societies across Europe, Asia, and Africa at the time), leaving its connections to Rome behind. But in archeological finds like this one, the memory of when these two empires collided lives on.