Tech lovers, rejoice! For four days last week—January 5 to 8—the Consumer Electronics Show (CES) took over Las Vegas.
This future technology expo (short for exhibition, a festival where people exhibit, or display, their products) has been held in the first week of January for years. You can think of it as a preview of gadgets and machines that we can expect to see in stores in the next few years.
Whoa! This enormous immersive TV screen by LG was just one of hundreds of gadgets displayed at CES 2023. (Getty Embed)
As with everything else, COVID made the festival go virtual for a while. But CES 2023 brought the expo back to something closer to its former glory. From TVs and smartwatches to a robot that does your makeup and even a pillow that tells you that you're snoring, CES was packed with tech both practical and strange.
What were the big hits? From the weird to the wonderful, we've collected the things that caught our eye and are sharing them with you right now!
Arcade1Up Infinity Game Board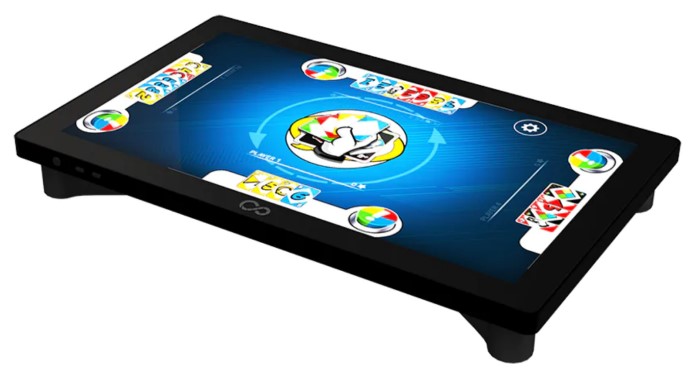 Game on! (Arcade1Up)
Do you love board games but don't love the setup? The Infinity Game Board is an 18" touchscreen that you can place on a table, bed, or sofa and use to instantly play board games with friends and family.
What games, you ask? This gadget contains a vast library of over 100 popular games like Monopoly, Scrabble, and Ticket To Ride. And you can download more to play if you want a new challenge. This is a smaller, more portable version of the Arcade1Up Infinity Game Table, which has been available for a while now. Though the screen is smaller, the fact that it is cheaper and can be used anywhere makes this way more appealing to us.
Roland Concept Piano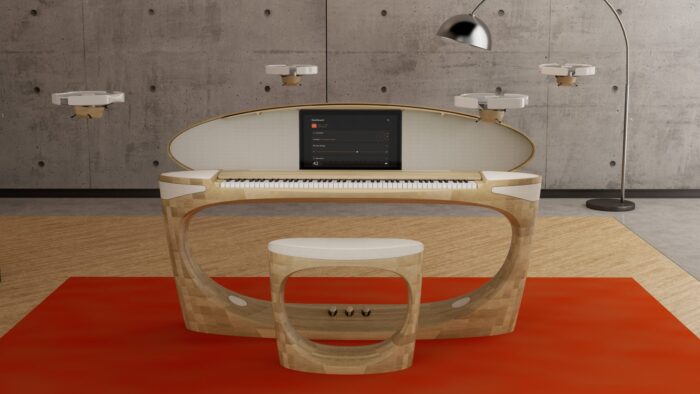 It's a floating concert. (Roland)
We call this one 'Bach to the Future'.
On the surface, it is not that strange. The Roland 50th Anniversary Concept Piano is an electronic piano presented in a lovely oval-shaped wooden shell. Pretty!
But then you look around and see that you are surrounded by speakers that float in mid-air on board four drones. Talk about surround sound!
Cooler Master Shark X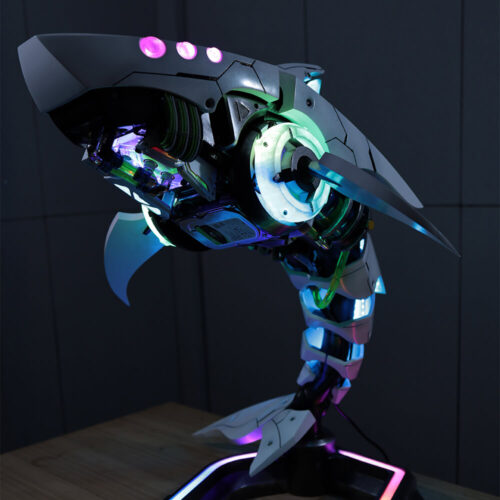 Taking a bite out of the gaming competition. (Cooler Master)
For years, PCs (personal computers) have essentially looked like a rectangular box. And why not? You don't need your computer to be all that eye-catching. It's what's on the screen that matters, right?
Well, Cooler Master disagrees and after seeing the Shark X we can see their point. This is a computer that looks like a shark. Correction: like a vicious glowing robot shark! Other than its appearance, it doesn't function any differently than the average PC. But if you're the gamer who really needs to have that extra cool edge over the competition, it's hard to imagine a more intimidating computer case than this one.
BMW i Vision Dee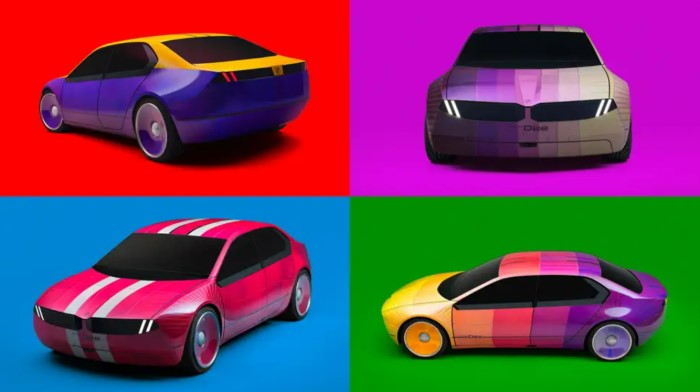 Hot wheels! (BMW)
Last year, German car company BMW unveiled the iX Flow—an electric SUV that could change its shade from white to black, as well as every shade of grey in between. It could even create patterns that 'flowed' across the outside of the car.
As cool as it was, some people complained about the fact that it was only black and white. (If you can complain about something as cool as a colour changing car.) So you knew it was only a matter of time—as in just a year—before a full colour version arrived. And here it is: the BMW i Vision Dee is an electric car that changes colours, in full colour. Choosing from a palette of 32 colours, it's like having your own personal marker set at your fingertips to redesign your car on the fly.
These cars aren't available to the public yet, but when they are, we're pretty sure that you'll notice them.
Hasbro Selfie Series
Have you ever imagined yourself as a superhero? Of course you have! Hasbro's Selfie Series takes that idea to the next level—it allows you to scan your own face into an app, send it to Hasbro, and then have them custom make an action figure with your head on it.
And just what action figure? The lineup is pretty impressive, including the Star Wars and Marvel universes, as well as G.I.JOE and Power Rangers. So if you want to be a Stormtrooper or X-Wing pilot, Iron Man or Black Widow, you can. Delivery takes a couple of months, but if you're a super-fan, it's pretty tough to argue with the result.
You can watch this video below to hear the people at Hasbro and Formlabs talk about the project. It gets a little technical, but it also offers a lot of glimpses at how the heads are made, which is some pretty neat 3D printing genius!