2016 marks the 40th anniversary of OWL Magazine. That's a big milestone for a pretty significant Canadian institution (if we do say so ourselves). But we must admit, there's an even more well-known national icon marking a 40-year celebration right now. Need a hint? Here's a baby picture...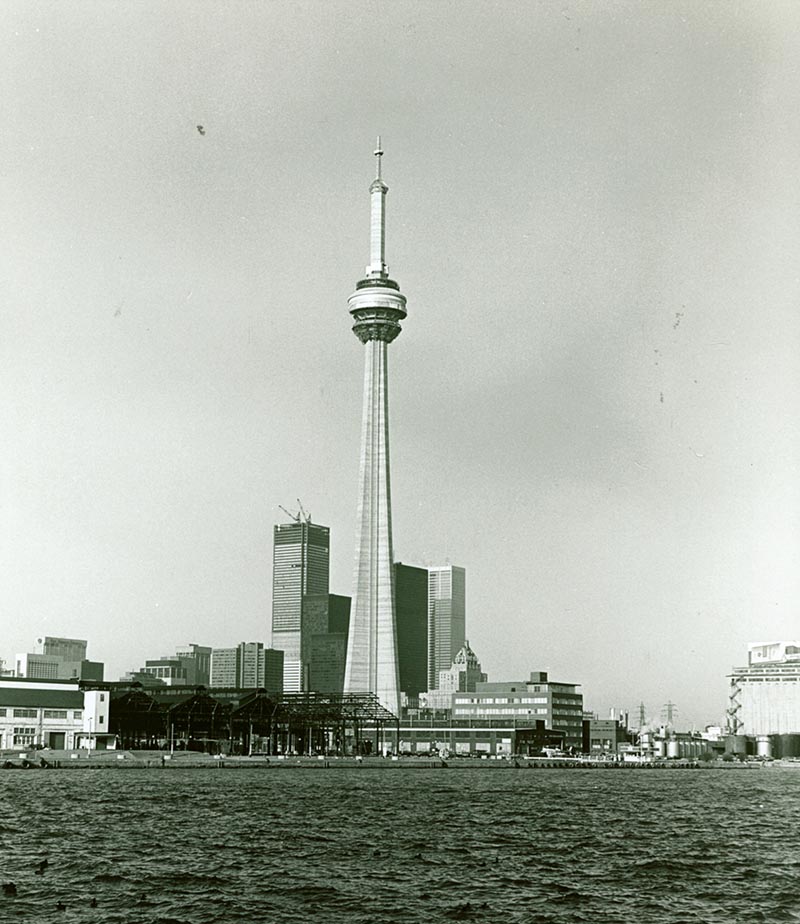 That's right! On June 26, 1976, the CN Tower was first opened to the public. This incredible landmark took 40 months and 1,537 workers to build. At 553.33 metres (1,815 feet 5 inches), it was the world's tallest free-standing man-made structure for 34 years. (It was overtaken by the Burj Khalifa in Dubai in 2007, but hey, CN Tower — you're still number one in our hearts!)
Construction actually began on February 6, 1973 (a tower that big wasn't made overnight). The first step was removing over 56 metric tonnes (about 123,500 pounds) of earth from the ground just to fit the tower's base. The main concrete shaft alone is 335 metres (1,100 feet) high. The final piece of the tower's antennae was added on April 2, 1975. It had to be carried up by helicopter and then bolted on. For the record, I would not have wanted that job.
Come one, come all
It's easy to forget that the CN Tower was built primarily as a radio and telecommunications tower (in that line of work, being so tall comes in handy). But in addition to its daily duties, the tower is, of course, a major tourist attraction. It receives around 1.5 million visitors a year. Since it opened, the tower has been recognized many times over as a wonder of the modern world. It features one of the highest restaurants around (the slowly rotating 360 restaurant), a gasp-inducing glass-floored observation deck for the public, and even the daredevil attraction EdgeWalk (where visitors walk "hands-free" around the edge of the tower's main pod).
Look up. WAY up. Those are people enjoying an EdgeWalk atop the CN Tower. Yikes! (Getty Embed)
Today, the CN Tower is only the world's third tallest tower (though it is still the tallest in the Western hemisphere). But that doesn't make it any less an amazing architectural achievement. So congrats, CN Tower on 40 years of amazing the public! (We know how you feel!)
Lots of love,
OWL
Here's your chance to WIN!
THIS CONTEST IS NOW CLOSED. CONGRATULATIONS TO THE WINNER, EMILY MCINTOSH!
We've got a pack of four passes to the CN Tower to give away to one lucky OWLconnected reader!
For your chance to win the pack, just tell us:
Why do you want to visit the CN Tower?
Answer in the comments below. Good luck!
Contest is open to residents of Canada only. Prize pack consists of 4 admission tickets to the CN Tower. Transportation to the tower is not provided and will be the responsibility of the winner. Contest closes on Friday, July 1st at 11:59PM EST. Winners will be randomly chosen. Prize courtesy of the CN Tower. Full contest rules and regulations can be seen here.