So July 1st is Canada Day! 149 years ago today, the dream of Sir John A. MacDonald, George-Etienne Cartier, and a host of other leaders became a reality as the Dominion of Canada was born. We all remember it just like it was... well, okay, not yesterday, but you know, we'd certainly know it if you showed it to us. Go on, let's have a look.

Wait a minute. That's not Canada. That's not even Ontario! And what did they do to poor Quebec?
Except it is Canada. Let's have another look.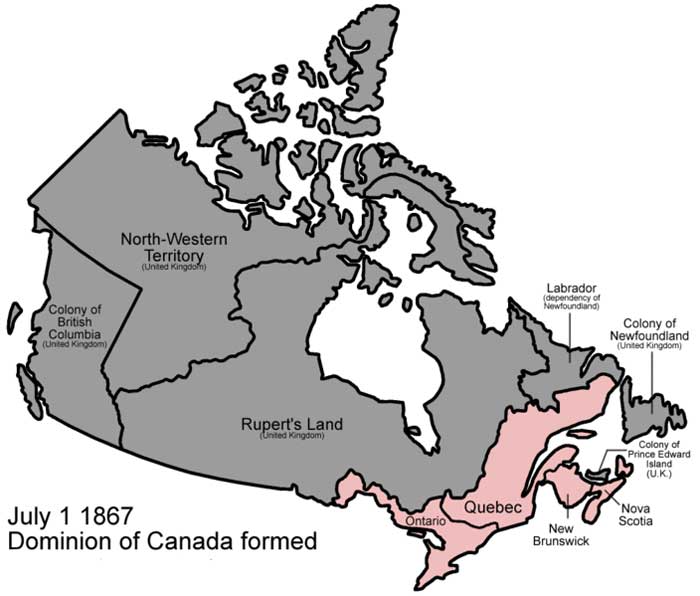 Okay, that's more like it. Except 85% of the country is just a big gray mass. What's going on?
All hail Rupert! Clean up in housewares!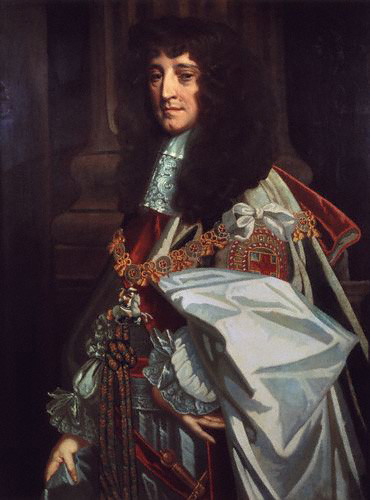 "Hi, I'm Prince Rupert as I looked in 1670. Can I interest you in some beaver pelts?" (Wikimedia Commons)
Before anyone panics, most nations take a while to take shape. Borders change. Battles are fought. New territories are added. Canada was no different, meaning that when Queen Victoria's endorsement of the super-not-boring-sounding British North America Act came into effect on July 1st, most of what we now call Canada was still under British control. One of the largest pieces of this land was known as Rupert's Land. Rupert's Land, which existed from 1670 to 1870, contained part or all of present day Nunavut, Alberta, Saskatchewan, Manitoba, Ontario, and Quebec. It was huge. It got its name from Prince Rupert of the Rhine, a German who was the cousin of the English King Charles the Second. Rupert became a famous British admiral, eventually becoming the first governor in control of the Hudson's Bay Company in the British colonies in North America. You know, this thing...
Well, not exactly. But it is very true that the origins of The Bay department store go very deep into this country's history. Rupert's Land was all controlled by the Hudson's Bay Company, which was a massive fur trading business in the colonies for nearly 200 years before becoming anything like what you see in the above photo.
A slow building nation
So, if old Rupert and his Hudson fur shop owned all of that land, how did it ever become Canada? Did savvy Sir John A. MacDonald save up lots of frequent buyer points? In truth, the land we call Canada was built slowly over the next century. Some additions, like Manitoba, came quickly and on the back of armed rebellions (the Metis Red River Rebellion in 1869 led to the creation of Manitoba in 1870). Others, came after lengthy negotiations and a lot of waiting — Newfoundland was the last province to enter confederation in 1949, while the final territory, Nunavut, wasn't formed until 1999.
As for Rupert's Land, in a way, it was bought for MacDonald and Canada. The British crown bought it and the North-Western Territory in 1869, then transferred the ownership to Canada. In 1870, the entire area was reborn as the Northwest Territories (just in case you've ever wondered why that was always plural).
So while July 1, 1867 is indeed when the country of Canada first came to be, it's pretty cool to think how gradually the rest of the nation was formed. When did your home become a part of Canada? Have a look! And Happy Canada Day, everyone!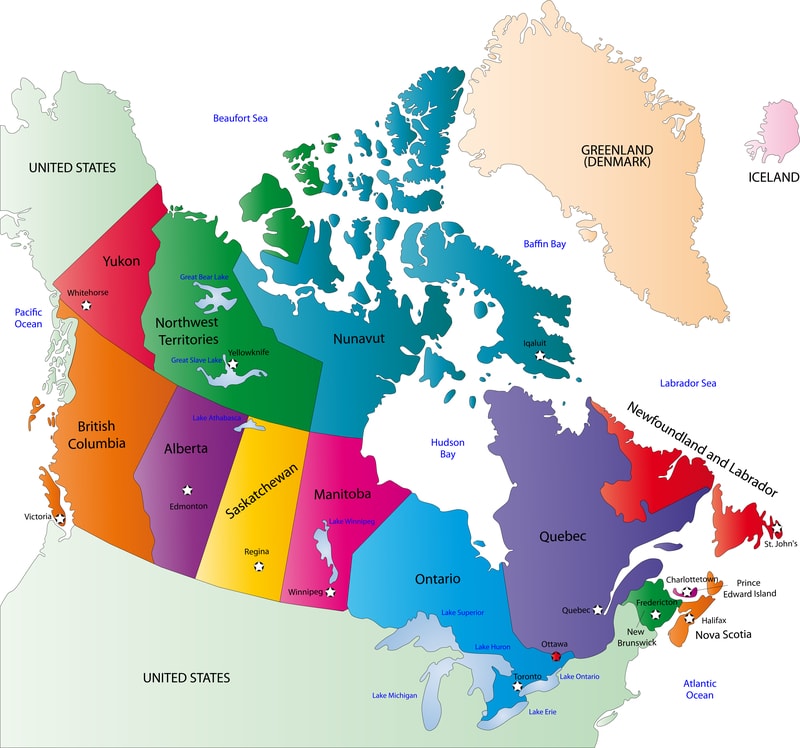 When did they join?
July 1st, 1867: New Brunswick, Nova Scotia, Ontario, Quebec
July 15th, 1870: Manitoba, Northwest Territories
July 20th, 1871: British Columbia
July 1st, 1873: Prince Edward Island
June 13th, 1898: Yukon
September 1st, 1905: Alberta, Saskatchewan
March 31st, 1949: Newfoundland and Labrador
April 1st, 1999: Nunavut