Welcome back to our Science Odyssey Contest event, where we're posting STEM articles from May 2 to May 17. To enter, you can find details at the bottom of this post.
We here at OWLconnected are big fans of British Columbia's microbiology powerhouse, Dr. Jennifer Gardy.
Not only has she done a bang-up job guest hosting episodes of CBC's The Nature Of Things and written a terrific book for Owlkids on germs and microbes called It's Catching, she is also a member of the OWL advisory board.
These days, she works as the deputy director of the Bill and Melinda Gates Foundation's Global Health: Malaria project. But despite this demanding role, she found time to talk science with us. Which is awesome, because when it comes to her specialty—viruses, bacteria, vaccines, and disease—there's a lot of stuff that could use some explaining!
Are you interested in a future investigating the world hidden inside a drop of water? Let Dr. Gardy help show you the way ...
Interview: Dr. Jennifer Gardy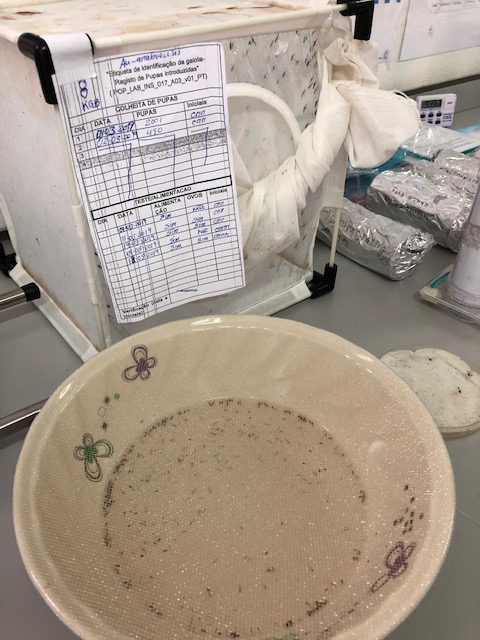 This insectary is used to raise mosquitoes. The bugs are then used to study the effectiveness of different insecticides, or anti-insect chemicals, in the fight against malaria. (Courtesy of Jennifer Gardy)
OWLconnected: Since 2019, you've been working at the Gates Foundation on their Global Health team tackling malaria, a powerful infectious disease. What does your work involve?
Dr. Gardy: Malaria is caused by a parasite called Plasmodium, and it spreads via a specific type of mosquito, called Anopheles. It used to be all over the globe, but thanks to medicines and mosquito control tools, it's now been eliminated from around 100 countries.
That's great news, but we still have work to do—every year, around 230 million cases of malaria still happen, mostly in African countries south of the Sahara Desert. At the Bill & Melinda Gates Foundation, our Malaria team is working hard to help prevent these cases. We believe that within just a few decades, we can eradicate malaria completely—no more cases anywhere!
How do we do this? We help the many groups of people working on malaria—healthcare workers, government officials, scientists, companies, and many others—to do things like:
map, track, and predict where malaria cases are or will be happening, and how the mosquitos that carry malaria are moving around
use data and mathematics to predict how various tools (like mosquito nets or medicines) can help countries reduce their number of malaria cases
develop new tools to fight malaria, like medicines, vaccines, and even an app that can listen to a buzz and tell you if it's an Anopheles mosquito or not
share the message that malaria can be eradicated with governments and other important leaders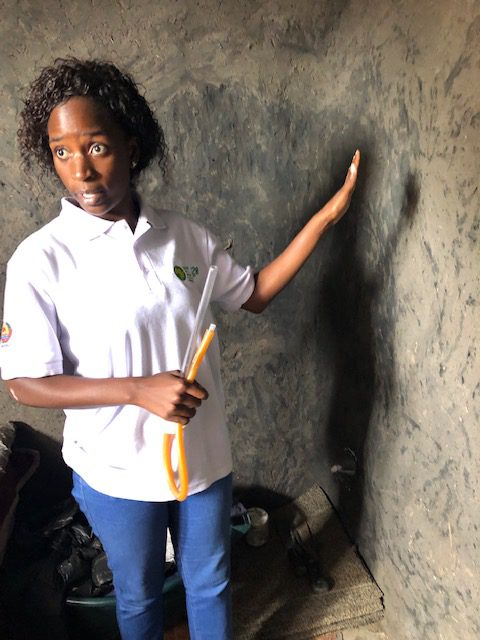 An entomologist (insect scientist) in Mozambique demonstrating how malaria tests work in the field. A huge part of the fight against this disease is communicating ideas and techniques to others. (Courtesy of Jennifer Gardy)
OC: What do you love most about being a science communicator?
DG: I've always said that talking about science is just as much fun as doing science!
When you discover something new—something that nobody has even known before—it's really neat to be able to share that discovery with others. To explain how you did an experiment, what you found out, and why it's so exciting. It's also really enjoyable sharing other science, too—no matter how old or established a scientific idea is, it's always going to be new and fascinating to someone out there!
In the book I wrote and the TV shows I hosted, the goal was always to show people awesome science that they might not otherwise have known about—and one of the best parts of that job was seeing people's joy and wonder at learning something new.
OC: How can kids interested in understanding infectious diseases get a start? Are there any books, shows, podcasts, or websites you would recommend checking out?
DG: One of the best places to start is at school! Biology classes are pretty important, but epidemiologists who study infectious disease also use a lot of math and do a lot of coding on the computer. Chemistry classes are pretty helpful if you think you might want to be the type of person who discovers new drugs and vaccines—and because all scientists need to be good at communicating their results, English classes are important, too.
There are lots of great science books out there, too—readers can check out Steve Mould's The Bacteria Book or Do Not Lick This Book by Idan Ben-Barak and Julian Frost.
Those are great suggestions. Thanks for everything, Dr. Gardy—and good luck fighting those bugs!
Contest alert
Don't miss our Science Odyssey Contest. Click HERE TO ENTER.