Sloths are one of nature's more relatable animals. After all, who doesn't love the idea of just kind of hanging out and taking things at your own pace?
But in reality, both three-toed and two-toed sloths are vulnerable animals that are threatened by deforestation and the illegal pet trade (where poachers take sloths to sell on black markets). In the new December issue of OWL Magazine, we write about the AIUNAU Foundation in Colombia. This awesome organization helps to rehabilitate injured sloths so that they can be released back into the wild.
They're clearly doing their part to help these gentle mammals. But what can you do? We're glad you asked!
Speaking about sloths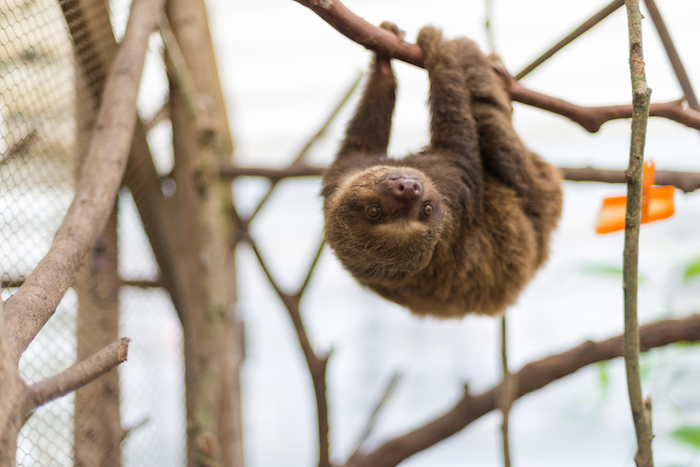 Machito is one of the sloths that AIUNAU and World Animal Protection are helping get back to full health. (World Animal Protection)
We were lucky enough to speak with World Animal Protection Canada about this very topic. This non-profit group works to protect the rights and lives of animals around the globe. Let's see what they have to say!
OWLconnected: What can kids do in Canada to help sloths? 
World Animal Protection Canada: Help keep wild animals in the wild by making sure never to hug or hold a wild animal like a sloth. Also never ask to take a selfie with one if you are ever given the opportunity. It's important to remember that just because a sloth looks like it's smiling, being held by humans is actually very scary for them.
OC: What should people know about visiting sloths when they are on vacation?
WAPC: Seeing wild animals in the wild or in sanctuaries and rescue centres (that provides proper protection for animals) are the best ways to see sloths. Here are some very simple tips for anyone wanting to know that their wildlife encounter is good for the animals.
If you can hug, hold, or have a selfie with a wild animal, the chances are it's not a happy animal
You may be approached to pay for your picture with a wild animal — don't do it
Don't chase or capture wild animals for a selfie
Don't feed wild animals with food or bait so they come closer to you for a photo
If we all work together we can make the future better for animals around the world!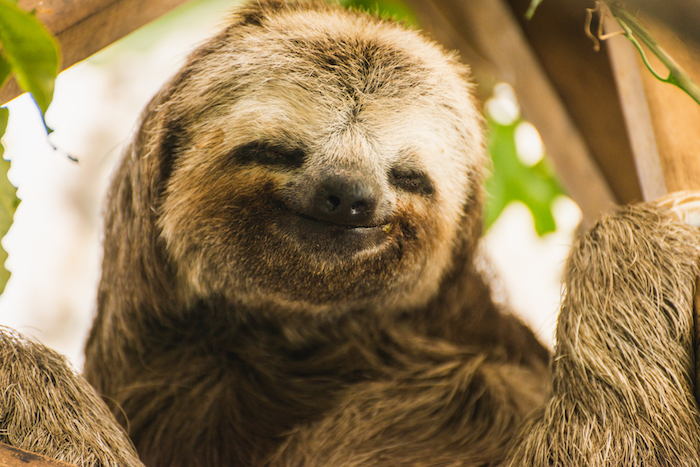 This sloth says thanks for reading! (World Animal Protection)
Thanks for the tips, WAPC! If you'd like to read more about sloths (as well as other animals, pop culture, science, and more!), why not subscribe to OWL?