Though the overall result of the recent American presidential election has been declared, it's been a tough battle with plenty of disagreements on both sides. So we're pleased to report that not all of the voting contests in the United States were quite so intense. In fact, one was downright happy!
In the tiny Kentucky town of Rabbit Hash, Wilbur Beast was just elected to the position of mayor. Reports are that Wilbur is delighted with the result. Also, reports are that Wilbur is a French bulldog.
Doggone politics
Yes, you read that correctly. The new mayor of Rabbit Hash, Kentucky is a canine named Wilbur.
What? you ask. 
Well, it's not even a big surprise that a dog won because ALL of the mayoral candidates in the Rabbit Hash election were dogs. So was the previous mayor, a pit bull named Brynneth Pawltro. And so was the mayor before that, Lucy Lou. And ...
Since 1988, this town's politics has literally gone to the dogs. Every mayor has been a canine, starting with Goofy Borneman. In fact, the only qualification for being eligible to run for a mayor seems to be that you live within walking distance of Rabbit Hash. That and you're a dog.
So what's the deal with all of these mutts running the town?
Raising money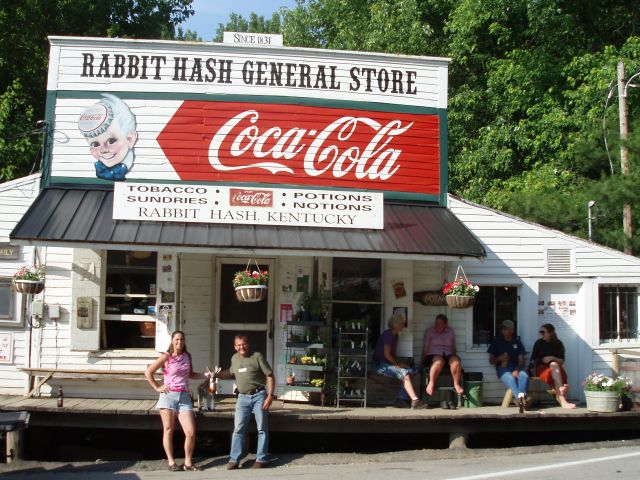 Welcome to Rabbit Hash! (Wikimedia Commons)
In truth, Rabbit Hash is very small, only 3.5 acres in size. That's only about the size of a city block! So the position of Mayor of Rabbit Hash is largely ceremonial (just don't tell these pups!). The tiny town is cared for by members of the Rabbit Hash Historical Society. But that doesn't mean that this whole election is meaningless.
Instead, the election is used to raise money to maintain Rabbit Hash. Casting a vote costs one dollar. People can vote from anywhere around the world, and even vote more than once! This year's election had the most votes ever, with Wilbur getting 13,143 of 22,985 ballots. That means that overall, the election raised a hefty $22,985 for the town. Now that's what we're barking about.
We wish Wilbur (and his owner, Amy Noland), the best of luck with his political career!