One of the most amazing events that takes place every fall is the arrival of the Wildlife Photographer of the Year exhibit.
Started in 1964 and now run by London, England's Natural History Museum, this international competition seeks to find the very best images of wildlife and nature taken by photographers each year. There are 19 different categories, including three for youth photographers. Overall, there were 38,000 entries from over 100 countries. What an incredible collection!
Last week, the exhibit opened and the 2022 winners were announced. And as always, they did not disappoint. Though you can see the entire collections of winners and runners-up in person at certain museums around the world (including Toronto's Royal Ontario Museum), we'd love to share a few images with you right now.
One of them is the overall winner, seen at the top of this post. Called The Big Buzz, it is a picture of a mating ball of cactus bees! The photo was taken by Karine Aigner in southern Texas. What an amazingly detailed shot! Look at the eyes and the fuzz on those buzzing bees! We're blown away by how the insects almost seem gigantic as they struggle for position.
And that image is just the start!
More amazing winners
Here are four more images that show a little more of the variety of the exhibit. They are all very special in their own way—each one showing just how many stories there are to be told across our miraculous planet.
Gooooo nature!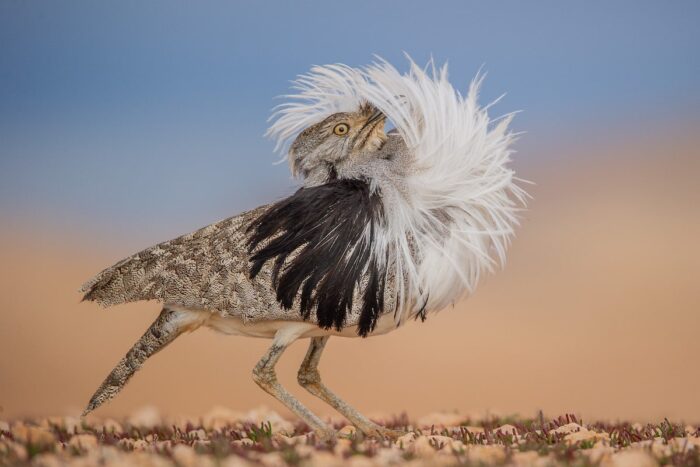 Puff Perfect is by Jose Juan Hernandez Martinez. It was taken in Spain, where a male Canary Islands houbara is in the midst of a very impressive display! (Jose Juan Hernandez Martinez/Wildlife Photographer of the Year)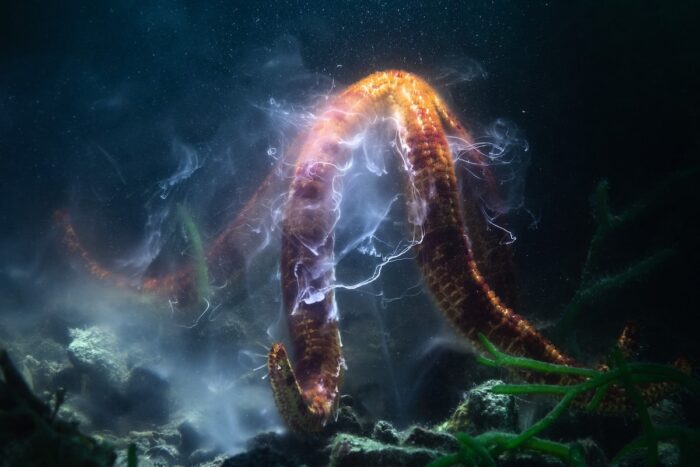 Shooting Star, meanwhile looks like some kind of undersea electrical storm ... and a starfish is the thundercloud! Tony Wu caught this image of the starfish fertilizing eggs in Kinko Bay, Japan. (Tony Wu/Wildlife Photographer of the Year)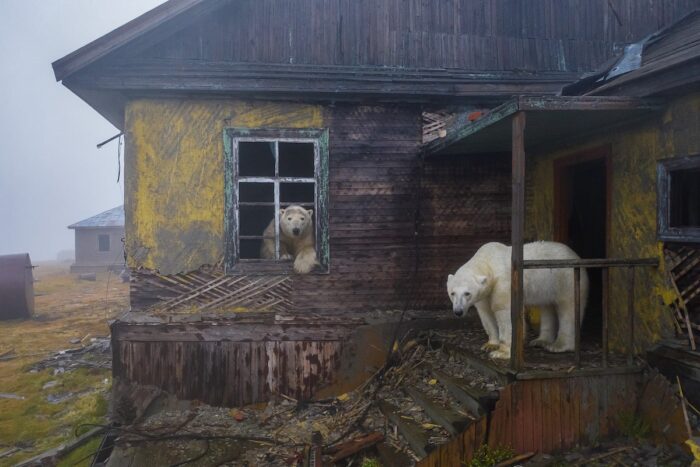 Not all of the images have been shot away from human civilization. House of Bears was taken in Kolyuchin Island, Chukotka, Russia, where hungry polar bears have 'taken over' an abandoned town. (Dmitry Kokh/Wildlife Photographer of the Year)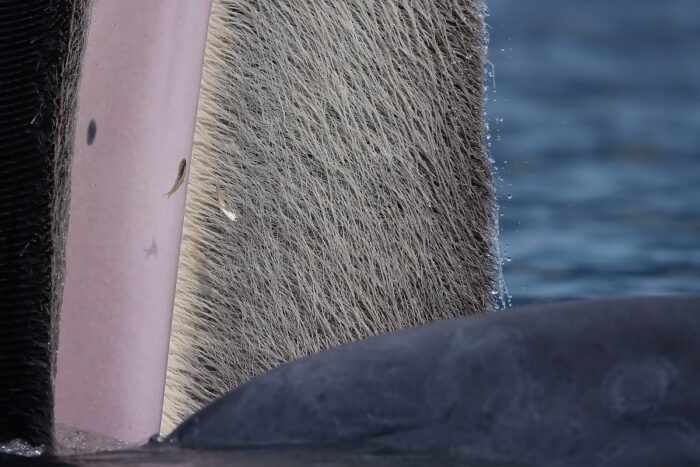 One of the best parts of the competition is how it highlights the work of younger photographers. The winner in the Ages 15-17 category is Katanyou Wuttichaitanakorn of Thailand. The Beauty Of Baleen shows up close the open mouth of a Bryde's whale as it feeds. (Katanyou Wuttichaitanakorn/Wildlife Photographer of the Year)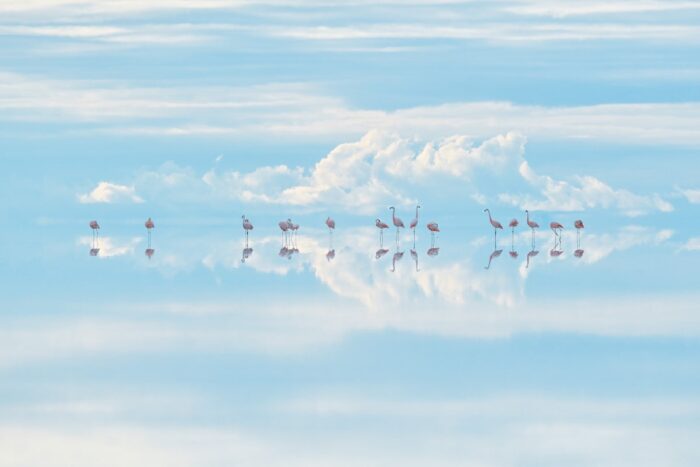 Finally, one of our favourites of them all is Heavenly Flamingos. This picture was taken at a high altitude lake in the Andes Mountains in Bolivia. Thanks to the reflection on the super still water, these birds truly do look like they're floating in the sky. What a shot! (Junji Takasago/Wildlife Photographer of the Year)