If you've ever been to a beach, chances are you've seen some trash here and there. Some of it has been left behind by visitors, but there is also stuff that has been washed ashore—bizarre knickknacks lost at sea.
This past January, Tonya Illman was helping to clean off of a beach in Western Australia when she encountered something among the junk. It was a pretty, dark glass bottle. She held onto it, thinking she could clean it off and place it on a bookshelf at home.
It wasn't until her son's girlfriend, Bree, took a closer look that she noticed something extraordinary—a tiny rolled-up note. Some internet sleuthing and a trip to the Western Australian Museum later, and it was confirmed: the Illmans had just found the oldest message in a bottle ever.
Who does that anyway?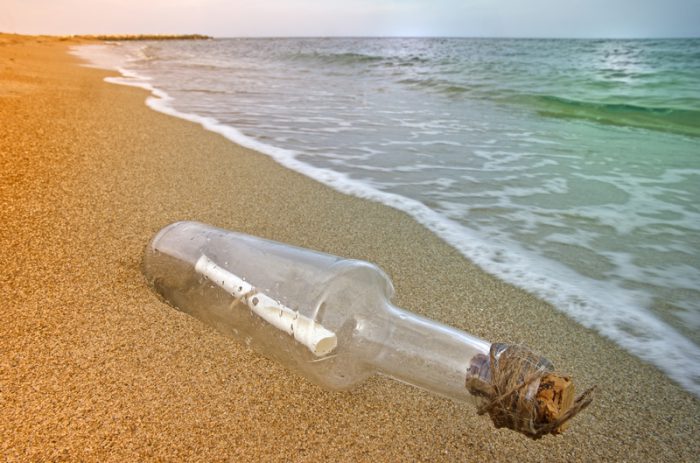 Please, please, please, someone find this! (Guarant | Dreamstime.com)
The message in a bottle is one of the oldest themes in lost-at-sea stories. Desperate shipwrecked sailors place a note asking for rescue inside a bottle, toss it out to sea, and...hope.
The results? Let's just say that none of these sailors needed to start packing their bags.
But a message in a bottle isn't just something from fiction and poems. For nearly 2500 years, people threw messages in bottles to learn more about currents, or the direction in which water flows. They would put a note with a date and location inside a bottle, toss it overboard, and wait to see where it washed up. By comparing the note with the place the bottle ended up, you could learn about the direction of the current that sent it there.
Dear Paula, we found your note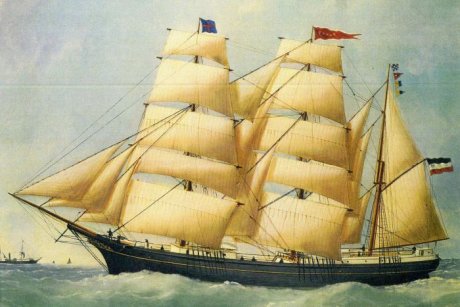 A painting of the Paula, the ship that sent the bottle. (Édouard Adam/Wikimedia Commons)
That's exactly what happened with the Illmans' bottle. It was just one of thousands of bottles thrown overboard in a 69-year German experiment. Museum experts confirmed with German authorities that this particular bottle came from a boat named Paula.
On June 12, 1886, it was tossed into the Indian Ocean, about 950 kilometres (590 miles) from shore. On January 21, 2018—nearly 132 years later—it was found. This makes it the oldest message in a bottle ever between the date it was sent and the date it was discovered.
Now, it's safe to say that the results have come in a little late to help with the experiment. But the Illmans  have definitely found something that looks great on their bookshelf (as well as a story worthy of a book, itself).
Check out this video for more about their tale.