It's not something that you see everyday. Or ever, really.
A golden retriever puppy with a 'tail' on its head!
Though this unicorn puppy seems like a piece of fantasy, it is a real living animal. Named Narwhal (after the seemingly-mythological-but-very-real whale), this now-eleven-week-old dog was rescued recently by Mac's Mission, a special needs animal shelter in Cape Girardeau, Missouri. And since that moment, he has taken over the internet.
And why not? He's adorable. Of course, it doesn't lead to questions? Can he feel the 'tail'? Is it really a tail after all?
Quite a tail to tell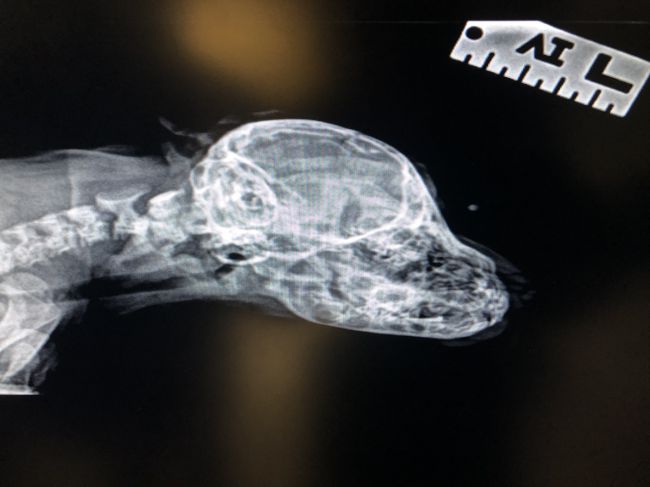 Under an X-ray, the extra 'tail' doesn't appear at all because it has no bones inside it. (Macsmission.org)
Overall, the staff at Mac's Mission say that Narwhal is a pretty normal dog. He wants to chew and play and sleep and explore and everything else you'd expect from a pup his breed and age. But you don't become known as the 'unicorn puppy' for nothing. And his 'tail' is a interesting case indeed.
It's not an actual tail. X-rays have proven that there are no bones inside it, and it is not capable of wagging or moving. Though there are a few theories about how this came to be, what matters most is that Narwhal is basically a healthy pup. Just one with a little something extra to love.
And clearly, the internet is loving that little something extra a lot!
Narwhal is expected to go to loving home soon. Until then, watch him make an adorable appearance on E! News below.