When host nation Russia faces off against Saudi Arabia on Thursday at 11:00am EST, the World Cup 2018 will finally be underway. For fans in North America, tracking games that are happening on the other side of the world will be a bit of a challenge. But look on the bright side ... in eight years, none of that will matter.
Because the World Cup is coming here!
United Bid wins the right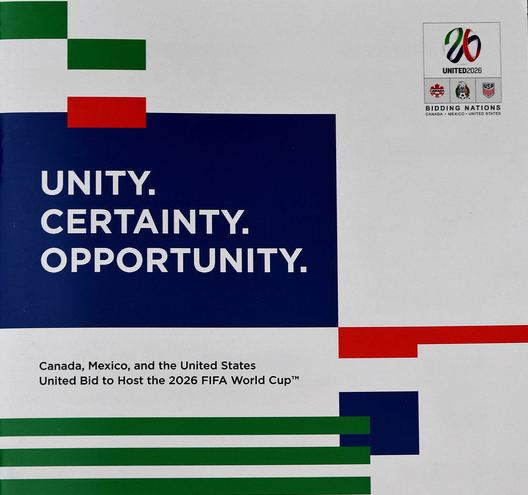 A banner for the successful United Bid. (© Deanpictures | Dreamstime.com)
This morning, an announcement was made by FIFA (the world's soccer governing organization) that the 'United Bid' will host the 2026 World Cup. This bid is a joint effort by Canada, the United States, and Mexico. The runner-up to host was Morocco.
According to organizers, the idea will be to have Canada and Mexico each host 10 games, while the United States will host 60. FIFA still has to choose from 23 cities in the three countries to see which ones will get matches. In Canada, the three cities hoping to be chosen are Montreal, Edmonton, and Toronto.
A chance to finally get back
Canada feels that fans like these prove they're ready for the World Cup. (Getty Embed)
This winning bid means something different to each of these countries.
For Mexico, it is a reminder of their very strong place in the sport. They hosted both the 1970 and 1986 World Cups and are competing with an excellent team in Russia this year.
For the United States, it is a chance to redeem themselves a little, after disappointingly not qualifying for the tournament this time. They hosted once before in 1994, losing to Brazil in the Round of 16.
But for Canada, this is a rare chance to play alongside the giants of world soccer. Canada has only ever qualified for one World Cup—Mexico 1986. They left that tournament with three losses, no wins, and zero goals scored. Not exactly a great memory.
Lots of growth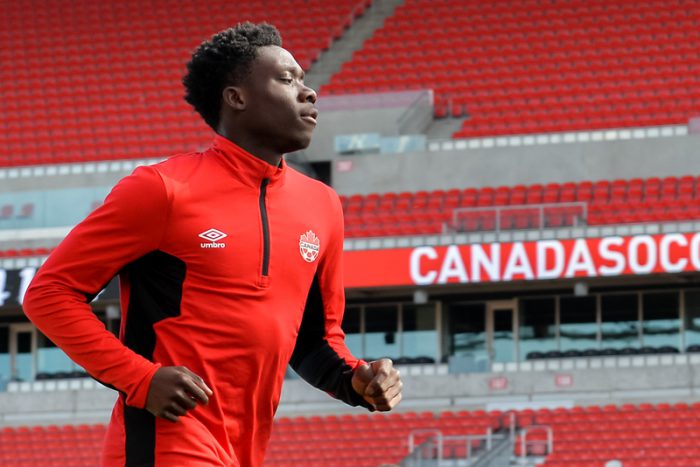 17 year-old Alphonso Davies already has a big place in Canada's national team. Will he be the star they need in eight years? (© Photokvu | Dreamstime.com)
The 2026 World Cup could change all of that. For one, host nations are automatically entered in the tournament.
Also, since 1986, the sport has grown a lot in Canada. The country's women's national team is already one of the best in the world, and when Canada hosted the 2015 FIFA Women's World Cup, the tournament was a huge success. Meanwhile, the success of MLS and its three Canadian teams—Montreal Impact, Vancouver Whitecaps, and Toronto FC—means that soccer is more popular than ever. Now the men's team has eight years to grow their program and prove that they can be a force on the pitch.
Can they do it? One of the stars of Canada's future, 17 year-old Whitecaps player Alphonso Davies, thinks so. He spoke to FIFA about how Canada welcomed him as a refugee from war-torn Liberia. Now Davies—who grew up in Edmonton—might get the chance as a 25 year-old to play for his adopted country in his hometown.
He can't wait. Neither can we!