If there's one word that highlights what it's been like to live during the COVID-19 pandemic, it is this one:
Resilience.
Toughness. 'Bounce back'. Endurance. Flexibility. Resourcefulness. Recovery.
All of these qualities are a part of resilience. And all of them have been needed by all of us during this last year. And as we've showcased before, one of the ways that we inspire resilience—in ourselves and others—is through art.
The Art Gallery of Ontario (AGO) understands this. That's why they've started a very cool new project called Portraits of Resilience.
First, they put a callout to the public for art that they've created during and about the pandemic. It could be anything: paintings, drawings, sketches, sculpture, photography. Then, the AGO displays the art for all to see in an online gallery.
This is what resilience looks like!
If you'd like to submit something, we've got great news. The deadline for submissions has been extended to June 25. To submit art you've made, click here and follow the instructions at the bottom of the page.
There are already over 1000 pieces of art in this terrific gallery. So cool! To give you a quick taste of what Portraits Of Resilience looks like, the AGO has let us share art from some of their younger submitters here. Scroll below to see each piece—some even have information about what the piece means to the artist.
Enjoy the show!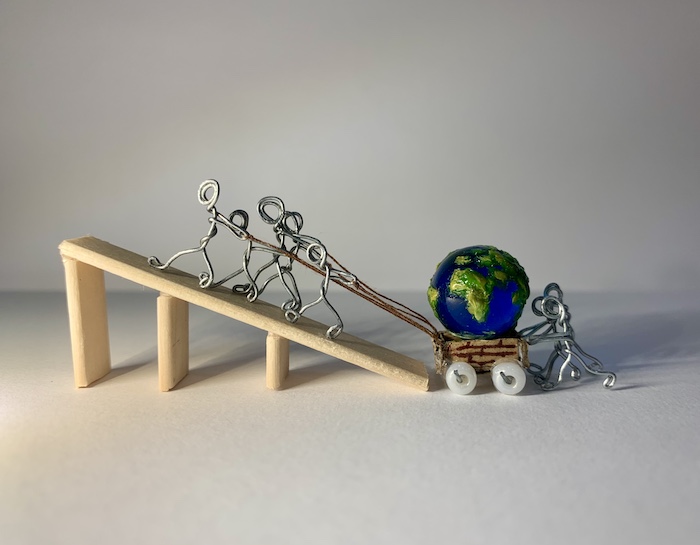 Moving Forward by Nane Zadoorian, 15. "This miniature sculpture represents our resilience as we are going through this pandemic. The future is in our hands, and we're the ones to move the world forward. Sometimes we meet bumps and ramps on our way, and we need to go through them together." (Moving Forward © Nane Zadoorian)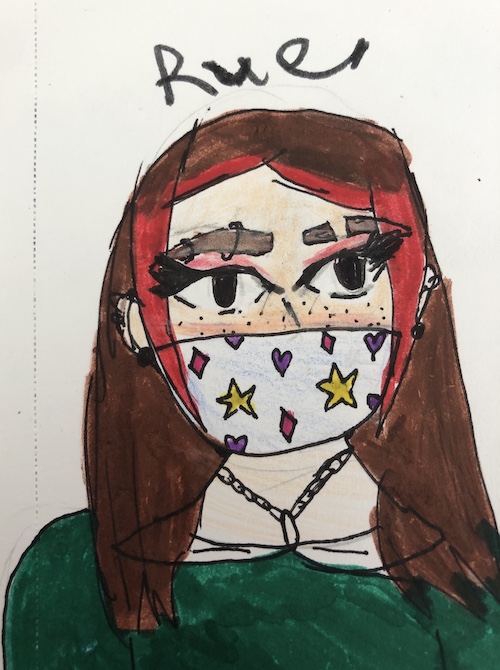 Masked Girl by Tess Avery, 12. (Masked Girl © Tess Avery)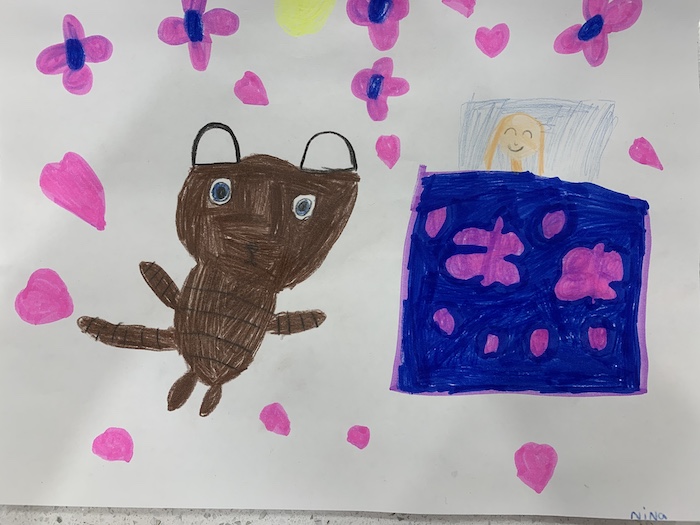 Tigie and Me by Nina Moos, 7. "My picture shows my stuffy, Tigie, flying while I am sleeping getting lots of rest." (Tigie and Me © Nina Moos)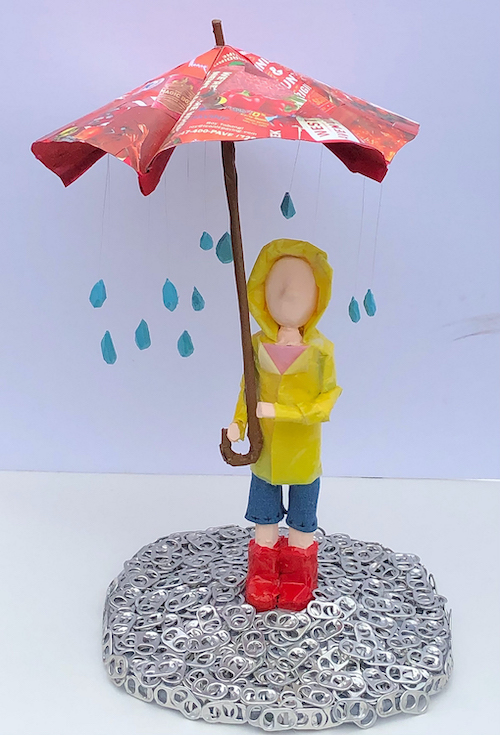 The Red Umbrella by Mary Reiach, 15. "I know it may seem strange because most people hate it when it rains, but to me there is something soothing and peaceful about rain. Being in the rain, makes me feel like the main character of a movie and how colours seem brighter after it rains." (The Red Umbrella © Mary Reiach)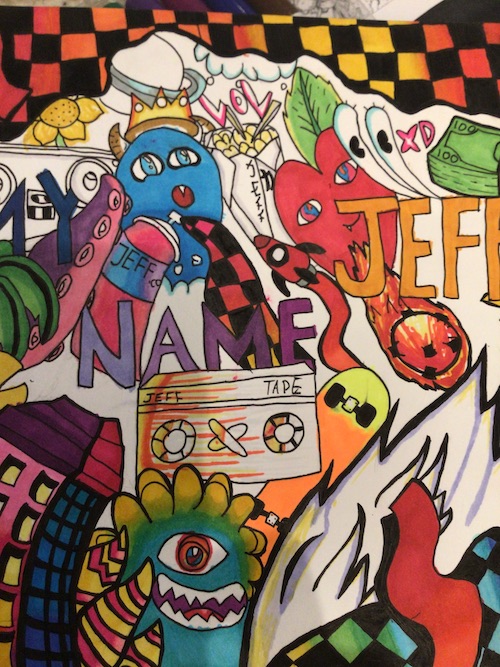 Jeff by Emmanuel Vanegas, 13. (Jeff © Emmanuel Vanegas)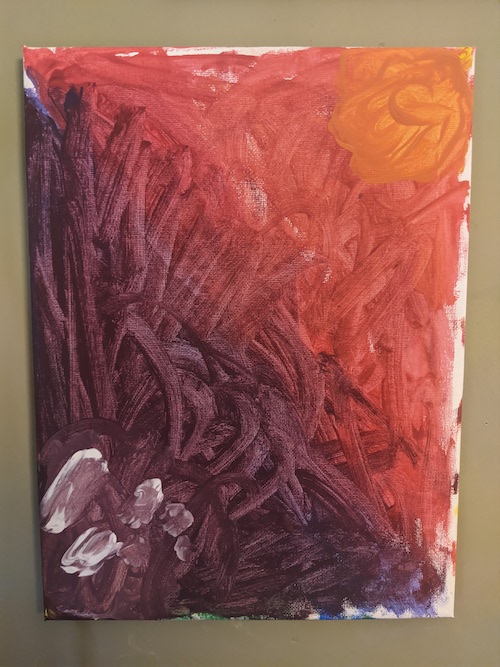 Sunset by Fionn Brown, 8. (Sunset © Fionn Brown)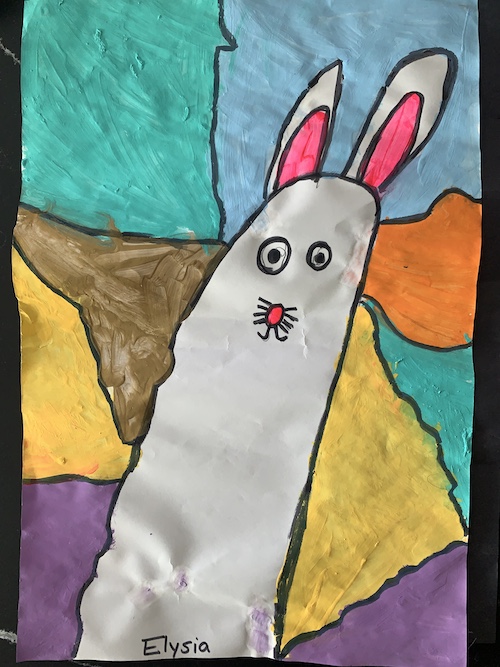 Bunny by Elysia Gallo, 5. (Bunny © Elysia Gallo)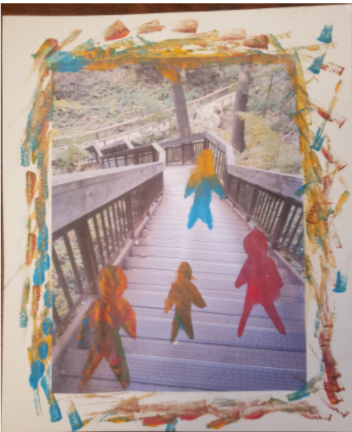 My Family by Joshua Ostlund, 12. "This is a photo I took and incorporated painted figures to represent my family. Each color is specific to their personality and how they feel during this difficult year." (My Family © Joshua Ostlund)