One of the bright spots in all of this quarantine business? It happened in spring!
In addition to having more daylight, we also get to see buds on trees and flowers blooming. These things are known to brighten our moods, especially bouquets of flowers. The vibrant colours. The fresh scent. It's like a little hug from nature.
Abhishek Poddar is a big believer in flower power. The entrepreneur is founder of India's newest museum, the Museum of Art & Photography (MAP). He's also behind an uplifting art project: The Bouquet of Hope.
Flowers upon flowers!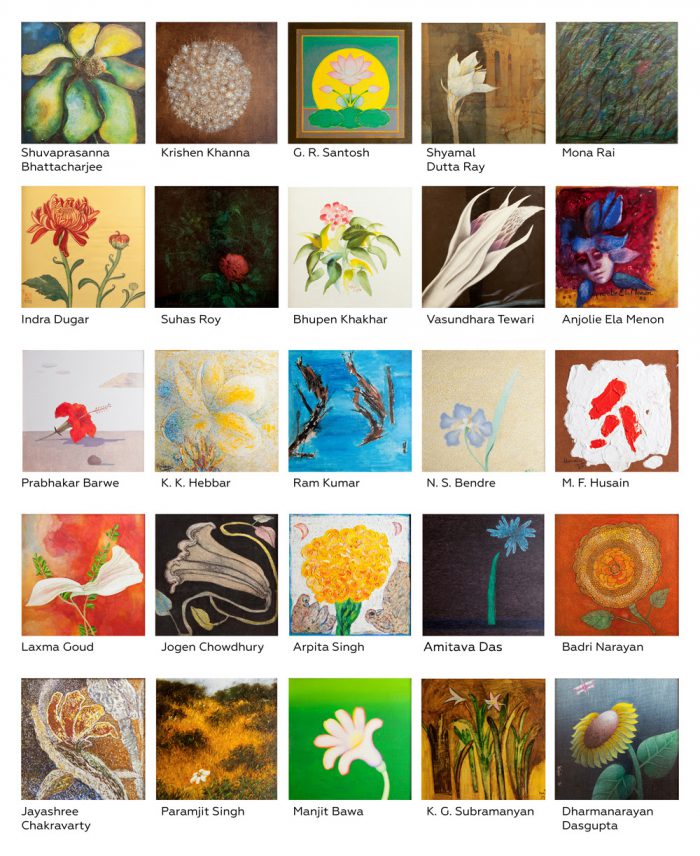 The original 25 paintings that Abhishek presented to his parents for their 25th wedding anniversary. (Courtesy of MAP)
What is it? It's an online, virtual collection of flower photos and artwork. Flowers of all kinds, rendered in many styles — from fine art paintings, to pictures of floral trinkets, to photos of people's backyard gardens.
Abhishek got the idea from an event in 1989. For his parents' 25th wedding anniversary, he got 25 artists to each paint a flower to represent one year in their marriage. Now over 30 years later, he's using those same 25 images to kickstart an even bigger collection to help bring hope to the world.
Send us your flowers (just not literally)
On the website for the Bouquet of Hope, there is an option for people to add their own images. Yep, even you! So far, the collection has grown from 25 images to 900!
According to the press release: "It can be an image from your garden or balcony; a drawing, painting, or sculpture; it can even be a flower motif made from an object or textile in your home - such as food, beads, shoes, pillow. Get creative!"
Would you like to send MAP some flowers? It sounds like a great art project. You can do it (or just look at the collection for yourself) right here.