How many times have we heard it? If we work together, anything is possible.
Maybe you've heard it so much that you're not sure you believe it? Well, get ready to believe again! Because hundreds of Canadian kids have come together to set a new Guinness World Record! Awesome!
The record in question? The world's longest paper snowflake chain—measuring a stunning 403 metres (1322 feet) long! (Almost double the previous record of 214 metres or 702 feet.) And if that sounds pretty neat, the reason why they did it is even better.
To protest climate change and help make their voices heard in defense of the planet. What's better than that?
Calling all kids!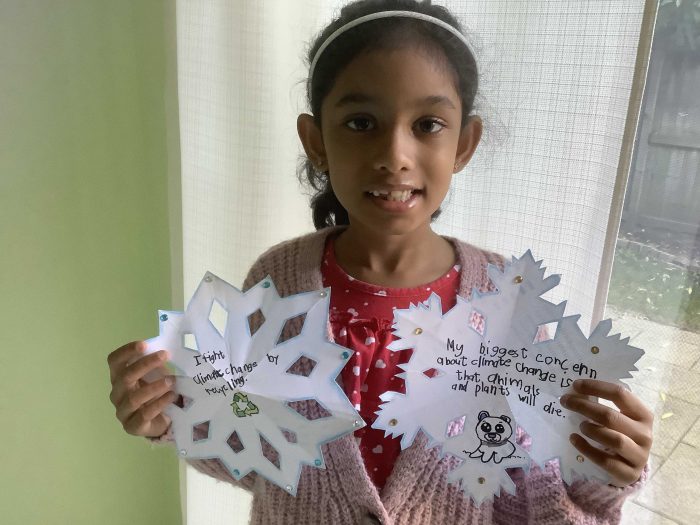 Kids from across the country contributed to this awesome project. (Courtesy of Earth Rangers)
The young people from across Canada responded to the Snowflake Challenge, a call put out in June by Earth Rangers, a kids' conservation organization. The idea was simple. Make some paper snowflakes and write a message about your feelings about Earth, climate change, and the animals we share this planet with. The response was huge!
Over the last few months, Earth Rangers received over 1,000 snowflakes. That was enough to make a chain that is taller than the Empire State Building in New York City! No wonder they were able to break that record. And along the way, they were able to give a voice to hundreds of kids who are concerned about what lies ahead.
"These snowflakes represent a part of the population that deserve to have their voices heard: our children" says Tovah Barocas, president of Earth Rangers. "While many adults might see the climate crisis as insurmountable, kids know this isn't an option. It is crucial that they feel hopeful that we can face any challenge, even one as big as climate change, if we work together."
Meeting the goal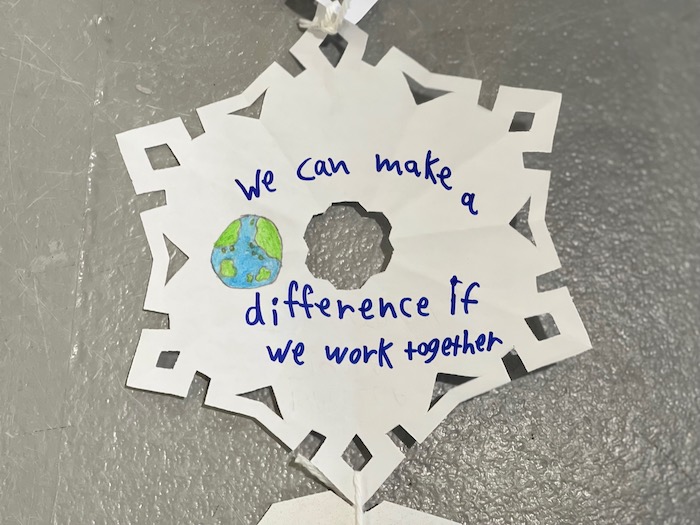 Each of the snowflakes contained personal message about the planet and climate change. (Courtesy of Earth Rangers)
Of course, we all understand that addressing climate change will take a lot more than making a snowflake chain. That's why Earth Rangers is currently running a program called Project 2050. This is paired with an actual program of the Canadian government: Canada 2050. The goal the government has set out for itself is to have zero-net carbon emissions by that year.
(Zero-net emissions is also known as carbon neutrality. It means that you either produce no emissions or you do actions that offset, or match, what emissions you do make. For example, planting new trees—which consume carbon dioxide and produce oxygen—is a carbon neutral action.)
In Project 2050, Earth Rangers ask kids to take on challenges that either raise awareness or create new sustainable habits in their daily lives. It's not only fun, it also helps to create hope and make fighting climate change easier to understand and perform.
Because let's face it—it is a big challenge. But, and you know what we're going to say ...
If we work together, anything is possible.
Including making the world's longest snowflake chain! Congrats to everyone involved!