Every two weeks, we publish a new issue of our tablet and computer-friendly eMag, OWLconnected. It's free for OWL magazine subscribers.
Our newest issue—Issue 145—is out today. And in it, we're shining a spotlight on National Indigenous History Month, which is recognized in Canada during the month of June.
This month is all about reflecting upon and learning about the diverse cultures, contributions, and struggles of First Nations, Inuit, and Métis Peoples across this land. And with Indigenous Peoples Day coming on June 21, we've chosen to help celebrate by focusing on six remarkable people whose achievements have really stood out.
Making history, then and now!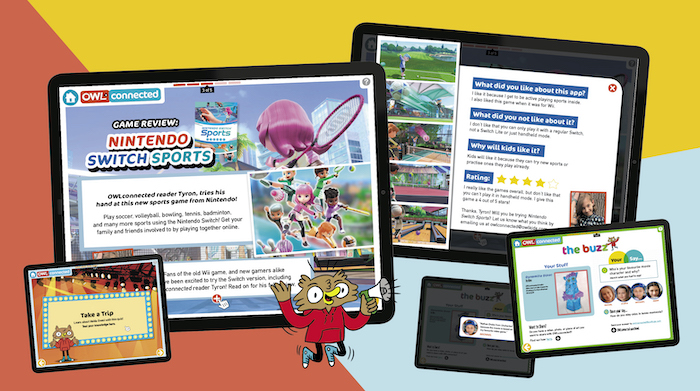 Issue 145 will introduce you to the stories of writers and singers, painters and politicians, scientists and scholars, and actors and artists! Some of them may be people you already know, others may surprise you—but all of them have something vital to add to both Indigenous cultures and the fabric of this land now known as Canada.
We're also serving up a quiz on the story and culture behind Haida Gwaii, an island full of rich wildlife, lush ecology, and deep Indigenous heritage.
Finally, are you a fan of sports and video games? If so, you won't want to miss our reader review of the brand new game Nintendo Switch Sports! It's just another great eMag issue for all of our awesome readers!
If you're already an OWL magazine subscriber, you can click here to sign in to the latest eMag issue right now.
If not, maybe it's time to take your OWL experience to a whole new level! Get ten print issues a year sent right to your door, plus over 24 issues of our exclusive eMag by subscribing right here.