Did you know that we regularly publish issues of our eMag, which is also called OWLconnected? It's free for OWL magazine subscribers!
Today we're releasing Issue 169. And it is quite a good looking little issue, if we do say so ourselves.
That's because this issue is full of our staff's favourite photos. You could even think of it as our own photography awards!
Enjoy the view(ing)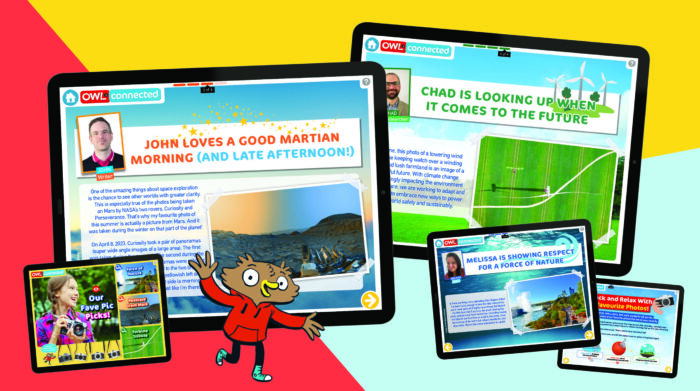 Selected by OWL editor Melissa, writer John, and photo researcher Chad, these images cover natural wonders, green future tech, and even some otherworldly scenes.
To take a look yourself, there's only one thing to do ... check out the issue!
If you're already an OWL magazine subscriber, you can click here to sign in to the latest eMag issue right now.
If not, maybe it's time to take your OWL experience to a whole new level! Get 10 print issues a year sent right to your door, plus over 24 issues of our exclusive eMag by subscribing here.