Every two weeks, we publish a new issue of our tablet and computer-friendly eMag, OWLconnected. It's free for OWL magazine subscribers.
Today we're releasing Issue 171, and it is an issue that we really LOVE. Why?
Because it is all about World Heart Day, which is happening on September 29. This is a time to reflect on the importance of the heart and ways that we can keep ours healthy.
And we know how to help you do that, too. With some amazing facts!
Hearty facts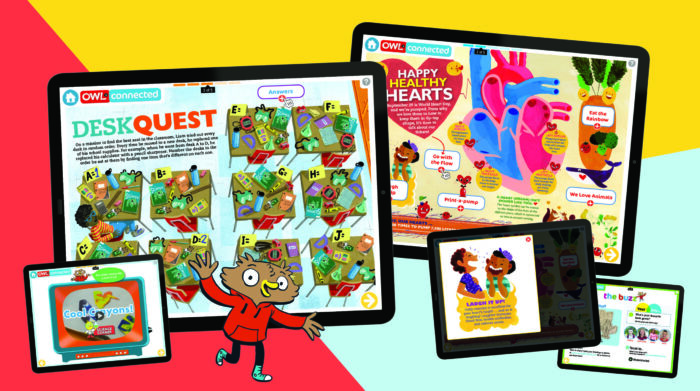 We know that you will be pumped up by our feature on hearts. It talks about how the heart works, and has amazing facts about its performance (you won't believe how much blood is pumped through your body every day). And there's also cool facts about animal hearts. From the largest to the smallest, the fastest to the slowest, you'll love this feature.
Of course, that isn't all that is inside of our latest issue. There's a brain-twisting puzzle, and a colourful craft. And as always, kids have their say in our Buzz section. But instead of listening to us talk about it all, why not head on over and see the issue for yourself?
If you're already an OWL magazine subscriber, you can click here to sign in to the latest eMag issue right now!