Every two weeks, we publish a new issue of our tablet and computer-friendly eMag, OWLconnected. It's free for OWL magazine subscribers.
Today we're releasing Issue 170, and we think you'll really love it. Why?
Because kids like you are the stars of the issue! Woohoo!
Kids on going back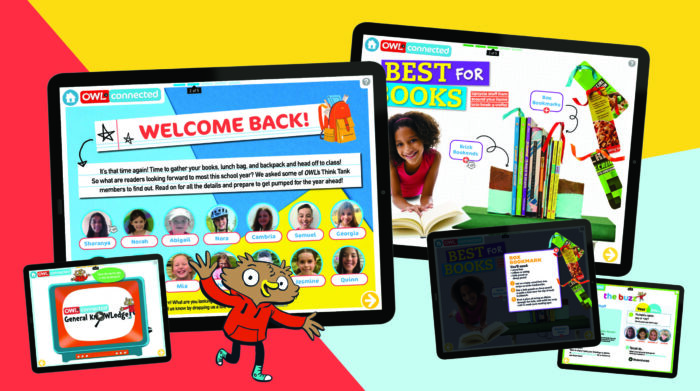 To celebrate Back To School season, we've asked 14 kids to weigh in on what they're looking forward to this year. And maybe a little about their worries, too—going back to class isn't without its challenges, right?
To round out the issue, we've got some cool features to give you an extra brainy edge. The first is a series of crafts designed to take your book collection to the next level. And then, we've got a video that breaks down how words are chosen for the dictionary. (Hint: how much you use a new word really increases its chances of getting picked!)
If you're already an OWL magazine subscriber, you can click here to sign in to the latest eMag issue right now.
If not, maybe it's time to take your OWL experience to a whole new level! Get 10 print issues a year sent right to your door, plus over 24 issues of our exclusive eMag by subscribing here.