Have you ever wanted to see giant dinosaurs in action ... but from a safe distance?
The Jurassic World Live Tour is an live-action arena event full of adventure and excitement that will keep you on the edge of your seat! Watch as Isla Nubar is thrown into chaos when Indominus Rex escapes, team up with other scientists to save a Troodon, and meet other famous Jurassic Park dinosaurs such as Blue, the Velociraptor.
Live and in person!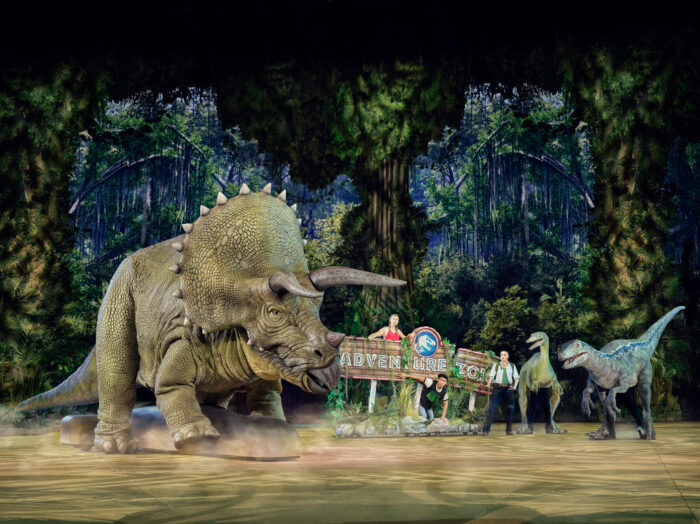 A scene from the new Jurassic World Tour Live show. (Jurassic World Live Tour)
Lucky OWL reader (and Jurassic World fan) Abbott, 11, saw the show last night and got to interview one of the "dinoteers" (the performers who control the dinosaurs on stage). Let's hear what Abbott thought of Jurassic World Live Tour, then read keep reading below to meet talented dinoteer McKinley Lingham!
"I give this show a 10/10. The animatronics, set design, and puppetry are amazing. My favourite dinosaur was the Indominus Rex. There are lots of references to the movies and to Camp Cretateous (like Bumpy the Ankylosaurus). I think kids will like this show, especially kids who know and love the Jurassic franchise." - Abbott
Speaking with a dinoteer!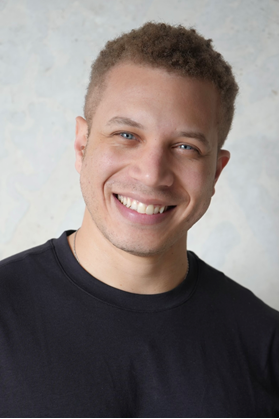 Mckinley Lingham is a master of bringing dinosaurs to life! (Jurassic World Live Tour)
OWLconnected: Hi McKinley, can you tell us what you do in the Jurassic World Live Tour show?
McKinley Lingham: I portray the role of the Baby Stegosaurus as well as the ACU soldier.
OC: What is the trick to making the dinosaurs feel/look real?
ML: One trick I use to bring these dinosaurs to life is to watch the Jurassic Park franchise movies. They helped so much by being a great resource to help animate the dinosaurs. I play the role of Baby Stegosaurus, so not only did I look at the movies for help, but I also thought since it's a baby, that meant being playful and energetic … so a puppy came to mind.
OC: How long do you rehearse the show before you do it live?
ML: We normally go through a four- to five-week rehearsal process before we perform the show live. That gives us time to train physically, remember the script, and also work with the crew so that we are on the same track.
OC: Do you get nervous before a show?
ML: Even though I have been performing for more than 10 years, I still get nervous. I listen to music and also do  yoga/stretching. It helps me calm my spirit.
OC: Do you have a favourite dinosaur in the show?
ML: Blue the Velociraptor. She was my favourite in the movie, also my favourite color is blue!
Jurassic World Live Tour can be seen in Canada and the US starting now! Check out the site for dates and locations.