Season 2 of the hit Disney+ series The Mandalorian is coming this October 30. Which can mean only one thing ...
MORE BABY YODA!!
Okay, yes, we know. The creature is actually known only as The Child. But we can all agree that few things took over the internet this past year like memes of this young, alien, uh, mini-wizard thing— uh, what species is Yoda again?
Look, we're just calling it Baby Yoda, okay? Yay!
Anyway, for a long time now, LEGO has been an official partner of Star Wars. They've created endless versions of iconic spacecraft and scenes from the films. And now, they've made their greatest Star Wars build-it yourself set ever. Please say it with us.
You can now build Baby Yoda.
(The) Child's play!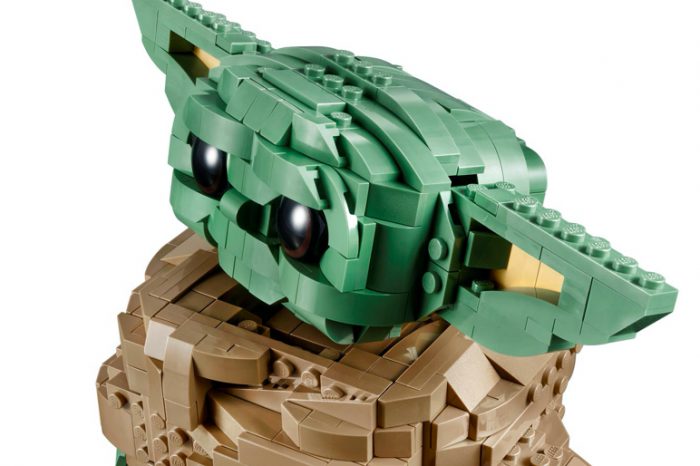 It's poseable! Cute! (LEGO)
The set is over 1,000 pieces and will be available on October 21. Meaning that you could technically build it in time to have it watch itself when The Mandalorian begins. Ooooh, neat!
The figure is poseable, too. So when you do strange stuff, it can quizzically stare back at you, as though to say: That's not what I would've done.
After being caught off-guard by the demand for all things Baby Yoda when the show debuted last year, it's safe to say that Star Wars is ready to fulfill all your dreams for tiny proto-Jedi cuties in 2020. Get yourself psyched for all things Mandalorian by watching the Season 2 trailer below!