Calling all pop culture connoisseurs*! If you've ever wondered what the most-used emoji is, which movies utterly dominated at the box office, or who has the biggest YouTube following, Guinness World Records 2017 - Blockbusters! is here to shed some light on some of the universe's most pressing mysteries.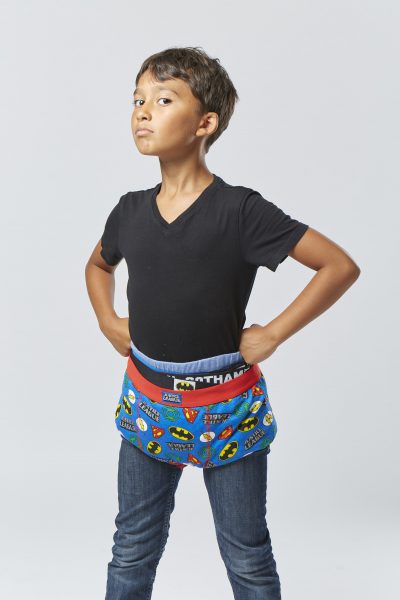 Like, just how many pairs of superhero underwear can a person put on in one minute? (Paul Michael Hughes Photography)
Also relevant to those training to become the ultimate trivia champ. Or anyone who just likes knowing cool stuff.
Read on for OWLconnected reader Lillie's review of this need-to-know pop-culture compendium**.
Lillie says:
I really liked the fact that they really engage you into the book and make you want to read more. The thing I really liked aside from the amazing records was the interviews with the people that were important for that page.
What I thought could be a bit better was the movie section. For instance, when I was reading the Kung Fu Panda page I was thinking, what does how much a python weighs have to do with anything from the movie? Overall though, I thought it was a brilliant book.
I think other kids would read it because who does not like hearing about world record blockbusters, right?
My overall rating out of 10/10! ??????????
On sale today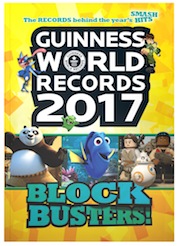 Thanks for the review, Lillie! You can pick up a copy of Guinness World Records 2017 - Blockbusters! at your favourite bookstore or library today.
*Connoisseur: a fancy word for an expert in a particular thing.
**Compendium: a collection of facts relating to a precise field or subject. See? New knowledge galore!