This summer's Aladdin was the second of three remakes of animated Disney classics so far this year. While July's The Lion King used photo realistic CGI, Aladdin used real live-action actors to bring this tale back to life. (Meanwhile, March's Dumbo used a lot of both!)
Did it work?
We certainly thought so! And many people agreed with us. The movie has been one of the biggest successes of 2019 so far, bringing the charm, music, and magic of the original to a whole new world!
If only there was a way to bring it home...
Your wish is granted...it's contest time!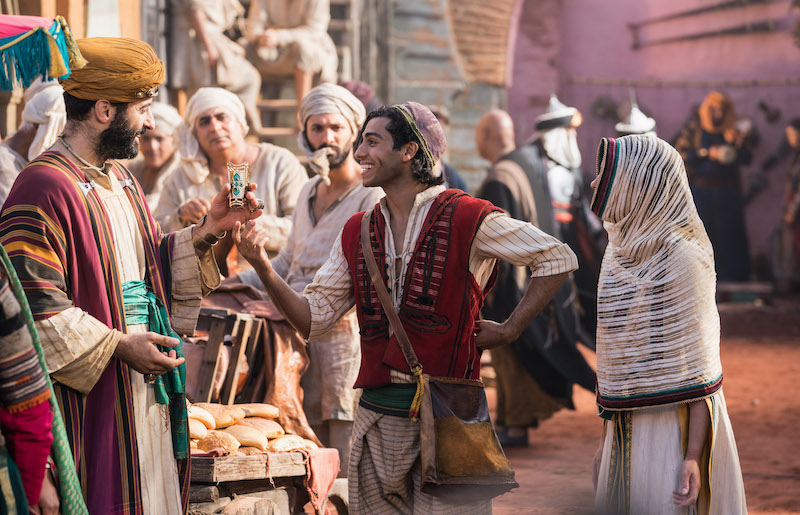 "I will trade this for one copy of Aladdin on Blu-ray!" (©2019 Disney)
THIS CONTEST IS NOW CLOSED.
That's right! Thanks to our in-Genie-ous contest (haha, thank you, thank you!) — not to mention the folks at Disney — we're giving away THREE (3) Blu-Ray™ copies of this reinvented classic to three lucky readers of OWLconnected.
To enter, just comment below with your answer to the following question:
What is your biggest wish?
Contest is open to residents of Canada only. Contest closes on Friday, August 23rd at 11:59PM EST. Winners will be randomly chosen. Prizes courtesy of Disney. Full contest rules and regulations can be seen here.
Aladdin is available on Digital August 27 and on Blu-Ray™ September 10!