It's one of the biggest kids book series out there.
And Jeff Kinney's Diary of a Wimpy Kid is more than just a hilarious graphic novel collection. It's also a bunch of beloved movies, not to mention an animated short and upcoming TV series. And then there's the family games ...
There are quite a few Diary Of A Wimpy Kid board and card games, and we're giving away two of them—the 10 Second Challenge board game and Flipping Frenzy card game—in one super awesome fun pack! Want to take your own family's game night off the 'Deep End'? Let's get you set up then!
This contest is now closed
Contest time!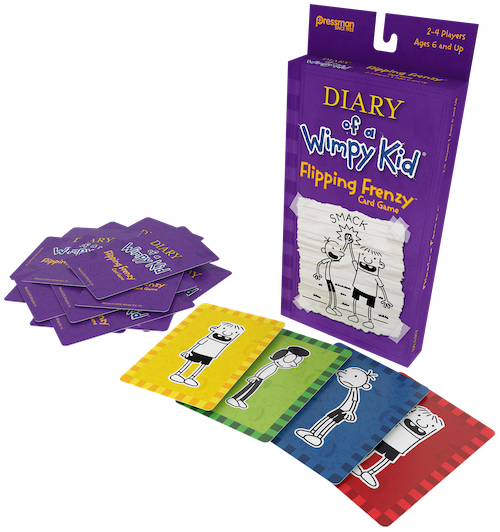 (Pressman)
For a chance to WIN this prize pack featuring Diary of a Wimpy Kid 10 Second Challenge and Flipping Frenzy, all you have to do is comment below with your name and answer to the following question:
Who will you play these games with?
Good luck!
Contest is open to residents of Canada only. Prize courtesy of Pressman. Contest closes on December 3rd at 11:59AM EST. Winner will be randomly chosen. Full contest rules and regulations can be seen here.