Frozen 2 was more than just a sequel to a mega-hit movie. It was a massive smash all on its own.
In fact, even though it is the one with "2" in its title, Frozen 2 surpassed Frozen—and every other animated film—to become the number one animated feature of all time. (It's safe to say that people really, really wanted to build that snowman!)
And though we're all feeling a bit chilly these days as winter drags on, we have some great news to warm your hearts—Frozen 2 is available today on Blu-ray™ /DVD—and we're giving four copies away to ... you? Hey, why not?
The contest is closed
Contest time!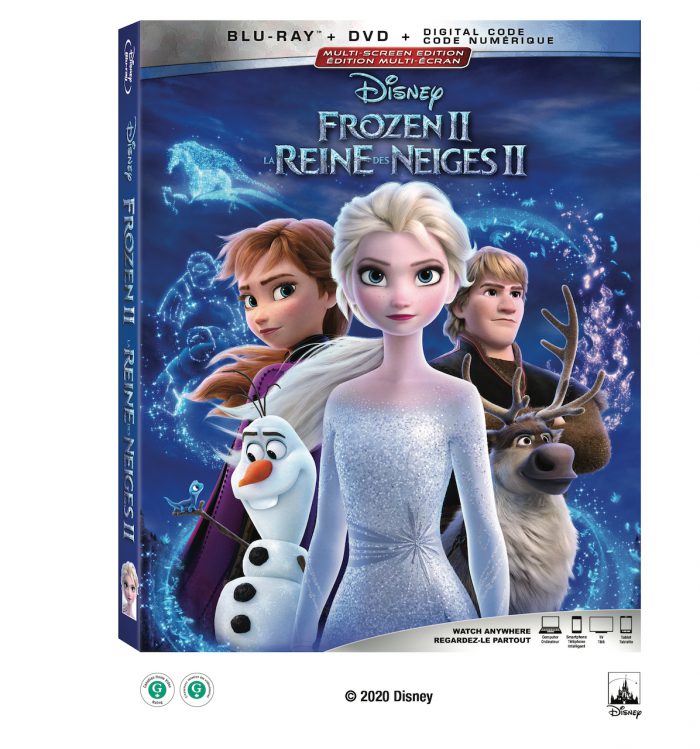 (Courtesy of Disney)
You could win 1 of 4 copies of watch Frozen 2—a video package that includes bonus features, deleted scenes, deleted songs, Easter eggs, outtakes, and sing-alongs. Yay! Singing is our favourite! Speaking of which ...
For a chance to win, just comment below with your name and answer to the following question:
What is your favourite Frozen song?
Good luck!
And check out the trailer for Frozen 2 below!
Contest is open to residents of Canada only. Prize courtesy of Disney. Contest closes on March 3rd at 11:59AM EST. Winner will be randomly chosen. Full contest rules and regulations can be seen here.
Frozen 2 is available in digital 4K Ultra HD now, and on 4K Ultra HD™, Blu-ray™ and DVD on Feb. 25.